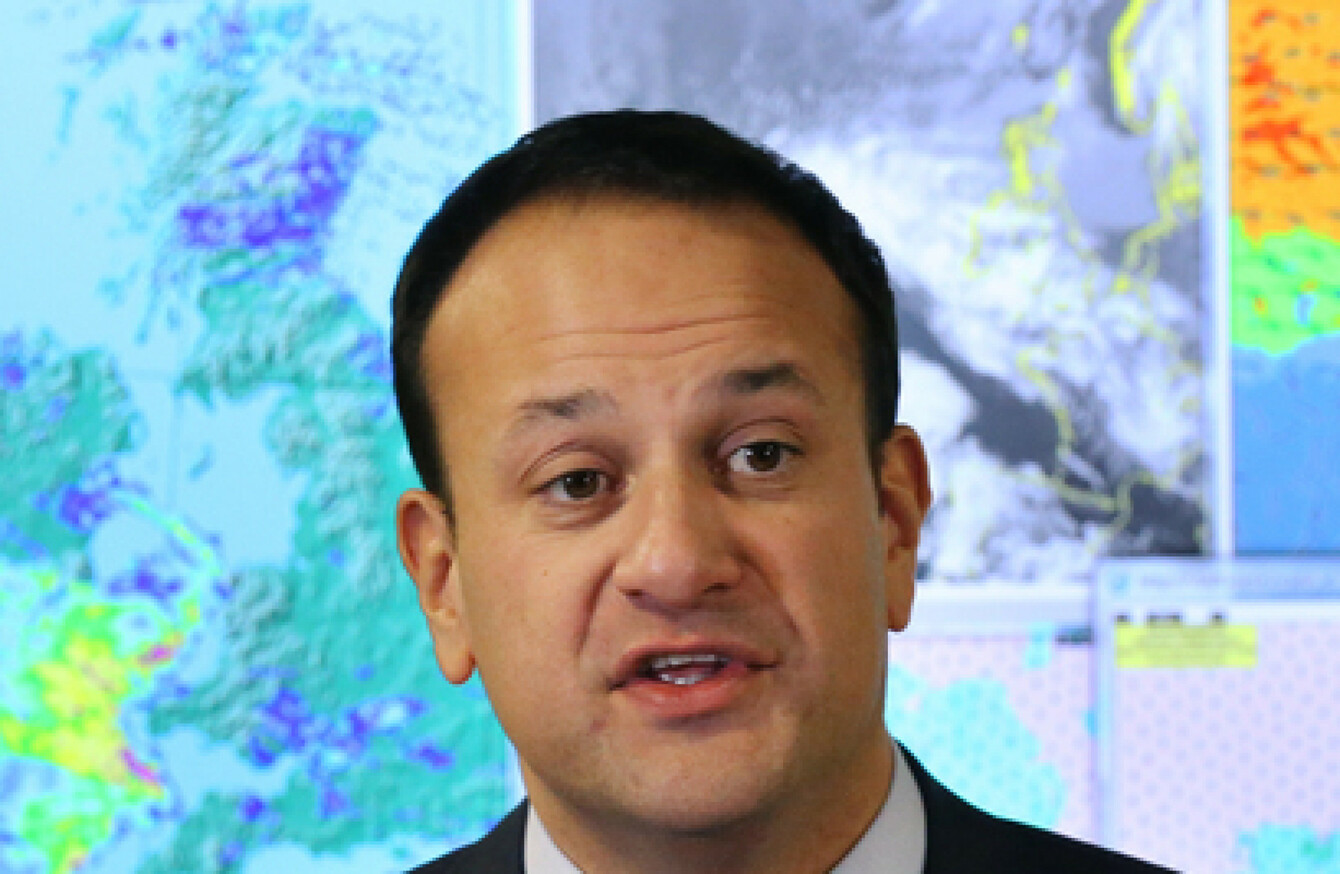 Image: RollingNews.ie
Image: RollingNews.ie
AN TAOISEACH LEO Varadkar has said that people may be found dead in their homes in the coming days as the country deals with the aftermath of the Beast from the East.
Speaking to TV3 News following a briefing from local services in Wexford yesterday, Varadkar said that a number of deaths may have been caused by the storm.
"There have actually been a number of deaths very sadly," Varadkar said.
"Well there have been a couple of car accidents I suppose it's difficult to know whether they were caused by the storm or whether they would have happened in any case.
And of course there is the possibility that as we clear the road, as we get out to isolated areas that we may find people dead in their homes in the coming days.
He also said that the situation could have been much worse if it hadn't been for the efforts of the emergency services.
"But I think it's true to say that things could have been very much worse if it wasn't for the enormous response from the public service," Varadkar said.
The gardaí, the health service, the defence forces, civil defence, all the different voluntary groups as well who have really pulled together in the last couple of days.
Emergency 
The snowstorm blew through Ireland from Tuesday until Saturday – battering the east coast in particular.
Public transport services shut down in many areas, and houses were isolated by accumulations of snow.
There were numerous reports over the last few days of medical staff being stretched thin.
Staff had to sleep in hospital wards and brave the dangerous conditions to make it into work.
Emergency services were also kept busy, with the army and civil defence being called in to assist people.
The Irish Nurses and Midwives Organisation (INMO) this morning called for the first two weeks of March to be declared and treated as an emergency period in the Irish public health service following on from the storm.
"This means extraordinary measures should be put in place to focus on recovering from this adverse weather event, ensuring prioritisation of emergency care and this will require all non-urgent and routine cases to be cancelled during this period," said general secretary Phil Ni Sheaghdha.
The HSE said in its latest statement yesterday evening that all non-urgent surgeries planned for today had been cancelled. Then service will review the situation today to determine whether surgeries need to be cancelled tomorrow also.
Director general of the HSE Tony O'Brien asked for the public's patience at this time.
"It has been a particularly difficult period for those involved in the delivery of health services over the past five days," he said.
However, the challenges are far from over and getting our services back to normal is now our main priority.