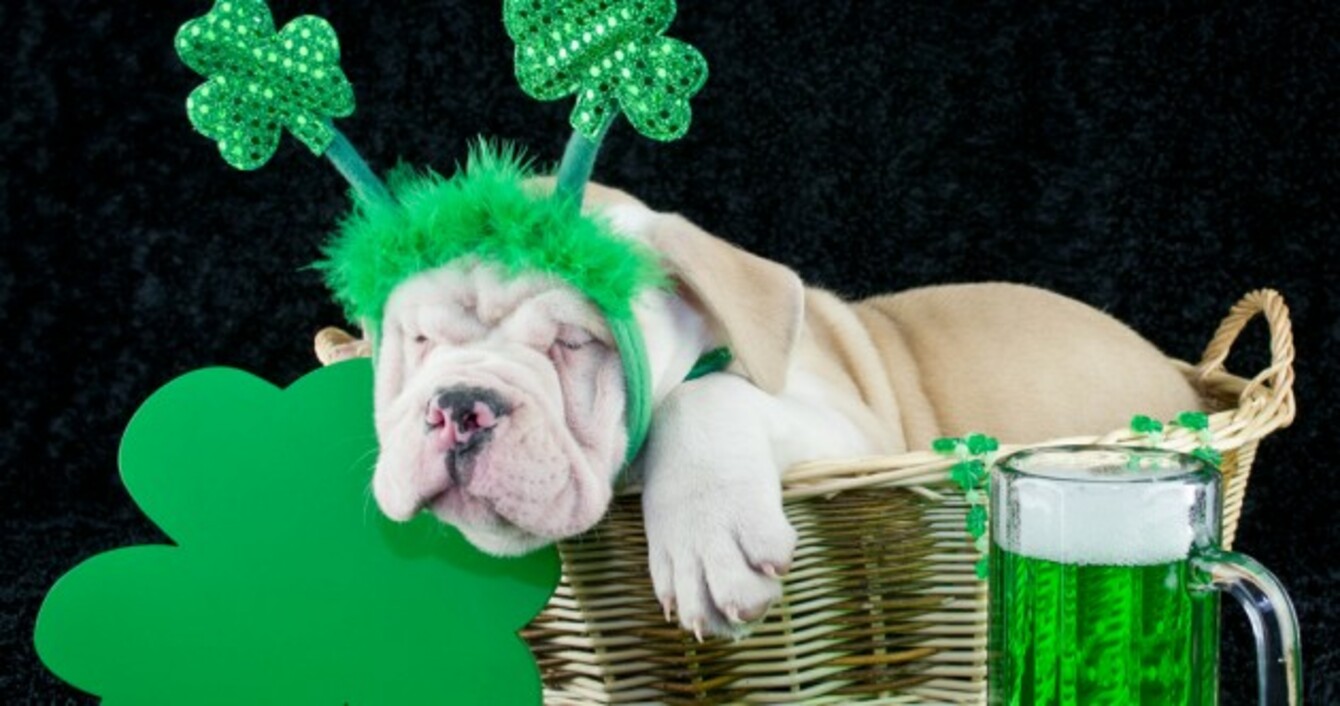 Image: Shutterstock/JStaley401
Image: Shutterstock/JStaley401
ST PATRICK'S DAY and alcohol go together like – well, like an Irish person and a pint of whatever-you're-having-yourself.
Launching the official festival programme last month, tourism minister Michael Ring disagreed with the suggestion that the day had become associated with drinking in other parts of the world – adding that celebrations at home had been peaceful over the past few years.
Cast your mind back 12 months, however, and you'll recall how this footage of a man being kicked in the head by teenagers in the centre of Dublin generated days of headlines.
Meanwhile, a canvass of city taxi-drivers carried out by TheJournal.ie this week (we'll have the full story up tomorrow) found that many drivers avoid working on the day itself. "Too messy" was a common response.
A number of 'sober' events are being held this year – encouraging people to come and enjoy the festivities without indulging in the black stuff (or the green stuff, if your local pub goes in for a spot of beer-dyeing, of a Paddy's Day).
Culture group Happenings is organising a live music celebration they say will act as a "beerless bunker" in Temple Bar's Meeting House Square next Tuesday.
A 'Sober St Patrick's Day' concert, with "set dancing, singing, story-telling" and other related craic will also be held at the city's Gresham Hotel, from 3.30 in the afternoon.
It's being billed, in the event's press blurb as "a big party that will provide a healthy and safe experience for family, friends & people celebrating the best in Irish entertainment in an alcohol-free setting".
So, what do you think?
Is public drunkenness is a problem in your town or city, on St Patrick's Day? And do we need more 'sober' events to tackle the issue?
Have your say in the comments section (and as always, keep it clean).