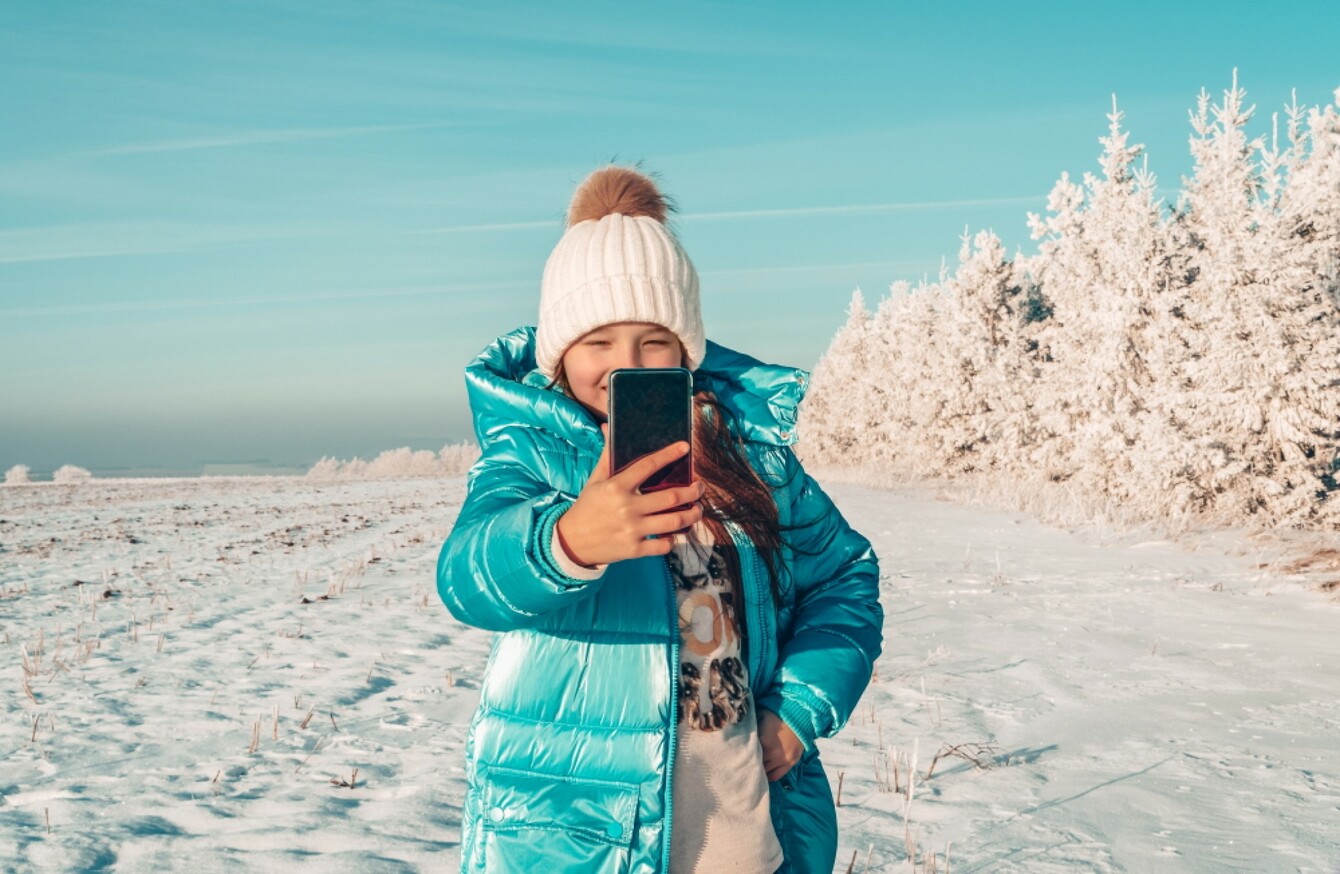 Image: Shutterstock
Image: Shutterstock
BETWEEN TIKTOK, MEWE and Twitch, it's hard to keep up with how your kids are spending their time online. And it's pretty easy to get confused about the social media platforms that they use.
As a parent, it can be hard to understand the differences between the likes of VSCO, Fortnite and Houseparty, or which of their features they like using and why. But it's important to try to see things from their perspective, and to get to know the platforms that they spend the most time on. 
"The most important thing parents can do when it comes to managing their child's online safety is to have regular conversations", says Jane McGarrigle, project officer at Webwise – Ireland's internet safety awareness centre. 
Take an interest in their world – ask them about what they are interested in online and set rules and guidance around internet use and expected behaviour.
Staying informed about apps ensures you're up to speed on essential information like the legal age of use, helping your kids to customise their privacy settings to the safest possible options (Facebook has over 50), and enabling them to keep both themselves and their peers' information private. And of course – teach them to be kind online.
So, what are the most important apps and games for parents to know about? Here are five of the most popular for young people in Ireland – and exactly what parents should know about them.
1. TikTok
Now one of the most popular apps for young people in Ireland, McGarrigle explains that TikTok is "a social media platform for creating, sharing and discovering short music videos – think karaoke for the digital age". Here, gaining likes, followers and getting videos featured are top priorities for users. TikTok reflects an overall trend for young people of not just consuming content, but creating it. 
With apps like TikTok, it might be worth reminding teens to be kind when they're behind a screen. She suggests discussing "the importance of being a good digital friend". This means "not sharing images or other personal information that may hurt or embarrass their friends or peers." Find out more about TikTok here.
2. Instagram
Instagram is a photo-sharing app that allows users to follow their favourite celebrities, share photos and post Instagram Stories. It's one of the most widely-used social platforms in Ireland and worldwide.
"When it comes to photo-sharing apps like Instagram, teens can feel pressure to post the 'perfect' picture and you should remind them that the internet is full of pictures/videos that portray an idealised version of 'normal'", says McGarrigle. "It's important to challenge what we see, and remind ourselves that what we see online may be heavily edited or carefully selected". Find out more about Instagram here.
3. Fortnite 
Is your child playing the multiplayer online game Fortnite? "It's one of the most common games that parents and teachers ask us about", says McGarrigle. Mainly, parents wonder how much time their child should be spending on Fortnite and other gaming platforms. It's worth remembering that gamers can be any age, gender and can remain anonymous.
For this, parents should "set rules and guidance around use and ensure a healthy balance of activities for your children". Within this conversation, you can talk about why it's important to have limits, the importance of being active and spending time outdoors, and being in the company of other children. See more here.
4. Snapchat
Snapchat is one of the most popular video and photo-sharing apps with Irish teenagers. Features such as lenses and face filters, direct chat/Snaps, Snap Streaks, and Snapchat Stories are among the most popular features. Users can choose to communicate privately, or to share their videos/images publicly on their Snapchat Story. 
Stories last for 24 hours and can be viewed more than once, while messages disappear once they have been opened. Although, these can easily be screenshotted. Webwise remind parents of the importance of understanding an app's privacy settings, and of talking to your child about the type of content being shared, and who it is potentially being shared with. Learn more here.
5. VSCO 
Over the last year, photo-editing app VSCO has "become very popular with Irish teens", according to McGarrigle. The app gives users more advanced photo editing tools and filters which they can use on their images, and then share them to other social media apps such as Instagram and Snapchat. One of the main points of difference is the limited social interaction – users cannot comment and followers are not visible. 
Parents should be aware that their profiles are however public and there is not a private option – so talking about what type of images are OK to share is very important here. As they are also edited images, Webwise has the following advice: "Have a conversation with your daughter or son about body image and pressure they may feel to live up to a social media ideal." You can learn more about VSCO here.
And what can parents do to keep their kids safe online?
1. Get informed about the apps that your kids are using
When it comes to technology or social media, parents can often feel overwhelmed – especially as new apps and games pop up or become popular. It's understandable if sometimes it feels like your children know more about technology than you do. Fortunately, there are a number of extremely useful explainers available online.
2. Lead by example with your own use of technology
Often guilty of mindless scrolling yourself? "Modelling good behaviour is one of the most powerful ways you can influence your child's behaviour", says McGarrigle. If you set rules around internet use at home (for example, no technology at the table), it's important that you follow the rules yourself and lead by example.
3. Don't punish them for opening up about their social media use
And one of the most important rules of all? "Let your children know that they can come to you if something happens online or something is bothering them". She explains that sometimes teens may not tell you about a bad experience if they know it will lead to getting cut off from their online world:
If they feel like they can talk about their online habits with you, without judgement or the treat of being disconnected, it will lead to more honesty in the long-run.
February 11 celebrates Safer Internet Day. Webwise has a number of brilliant resources designed for parents to help. It is the Irish Internet Safety Awareness Centre, part of the Professional Development Service for Teachers, a Department of Education & Skills-funded support service. Webwise is co-funded by the Department of Education & Skills and co-financed by the European Union's Connecting Europe Facility.