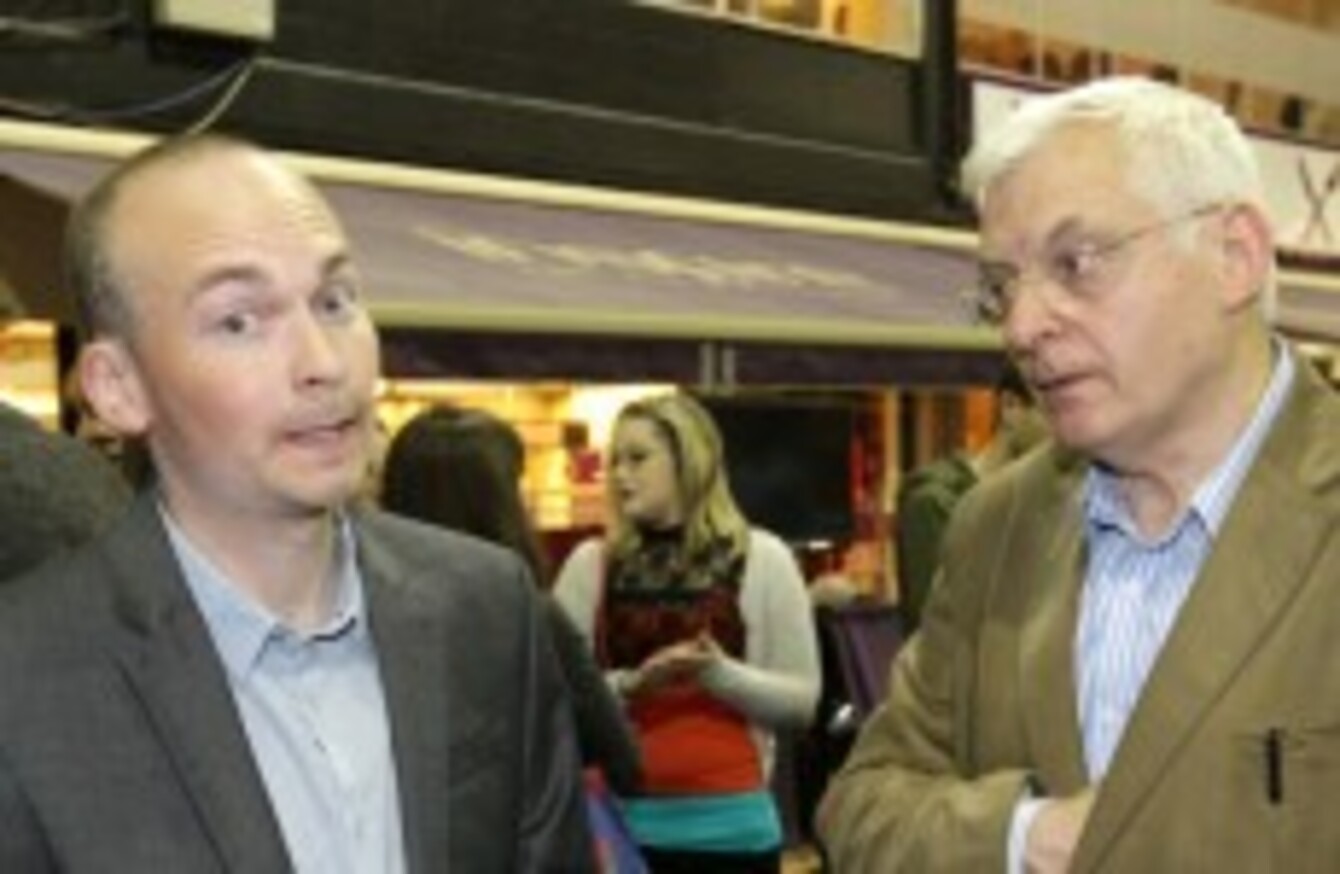 Socialist Party by-election candidate Paul Murphy and TD Joe Higgins (File photo)
Image: Mark Stedman/Photocall Ireland
Socialist Party by-election candidate Paul Murphy and TD Joe Higgins (File photo)
Image: Mark Stedman/Photocall Ireland
THE SOCIALIST PARTY is proposing the introduction of a 5 per cent emergency tax on millionaires, claiming it would raise as much as €3.3 billion.
The proposal forms part of the party's pre-Budget submission, launched under the Anti-Austerity Alliance banner today, and is one of a series of measures that involve taxing higher earners.
The emergency tax on millionaires, which would include their family home as an asset, is based on a variety of figures, including a seven-year-old Bank of Ireland 'Wealth of the Nation' report which says the top 1 per cent of the wealthiest individuals in Ireland posses a fifth of the nation's total wealth.
Also proposed is a plan to increase the effective income tax on the top 10 per cent of earners which could raise up to €2.6 billion.
The party also wants to repudiate the interest and capital payments on the debt Ireland accumulated during the economic collapse that forced it into the Troika bailout.
Doing this would raise as much as €6.6 billion and would form part of a tax package that would raise €15.4 billion in revenue.
Reverse the cuts
This would be used to fund additional resources including a 'RealJobs programme' that would cost over €1.75 billion every year and would involve creating 30,000 construction jobs as part of a major social housing programme.
There would also be a reversal of many of the cuts introduced in Budgets over the past six years and there is a commitment to abolish third level registration fees.
A €4.7 billion surplus from the tax measures would be used to fund additional public services and lending to small businesses.
The proposals are not costed by the Department of Finance and are instead put together using a variety of sources including Central Bank reports, CSO statistics, academic reports and media reporting.
"We say that the tens of billions of net household wealth concentrated in the 1 per cent should be gone after to alleviate the burden on ordinary people," the AAA says in its proposal.