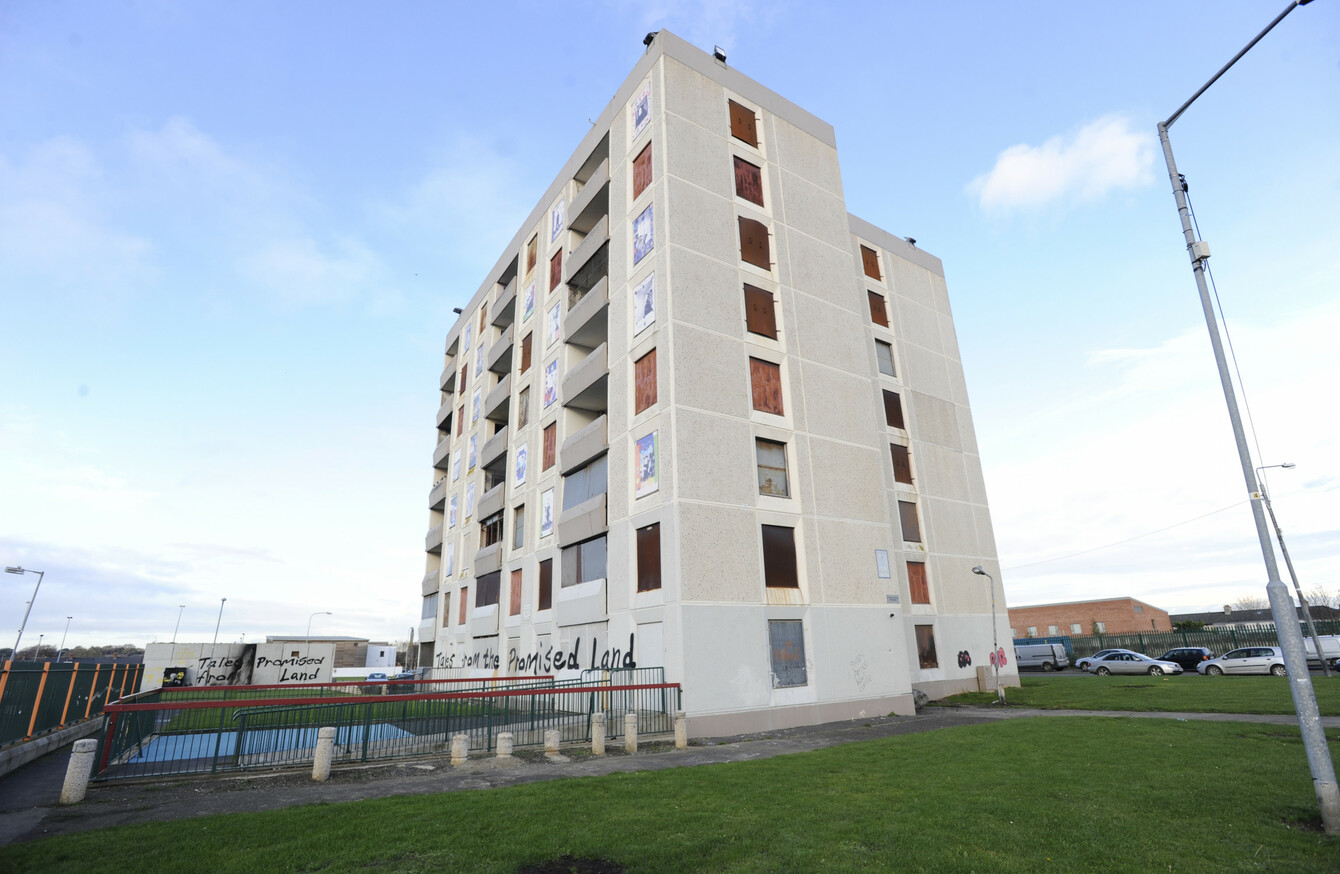 St. Michael's Estate in Inchicore, Dublin
St. Michael's Estate in Inchicore, Dublin
PLANS BY SOCCER club St Patrick's Athletic to build a new 12,000-seater stadium in south Dublin are set to be rejected by the Government.
The League of Ireland club unveiled plans for a state-of-the-art facility earlier this year as part of a major development of St Michael's Estate in Inchicore.
The ambitious development would have included a shopping centre, a library, a cinema, and a community centre, and would have seen the club move 150m across the road from its current home in Richmond Park.
It is also understood that the plans would have seen more than 500 houses built across both sites, with a mix of 20% affordable, 30% social, and 50% private homes.
However, Minister for Housing Eoghan Murphy is expected to announce plans early next week for the construction of 500 homes in the area that do not involve the football club.
It is understood that the development will be controlled by Dublin City Council, and will consist of 30% social housing.
The remaining 70% of housing will be built on a cost-rental model, which will see tenants pay a rate that is below market value.
The St Michael's Estate Regeneration Team was among those who proposed a social and cost rental model for the construction of the homes on the site.
However, it is not known if the group will be involved in the new project.
The rejection of the stadium plans means that the vacant 12-acre site, whose regeneration was first proposed in 1998, will remain in public ownership.
It comes 11 years after a Public-Private Partnership deal was made with developer Bernard McNamara to build 720 new homes on the site, which collapsed the following year.
Sinn Féin councillor Greg Kelly told TheJournal.ie that the new plans would be welcomed by locals in Inchicore, who deserved a boost in the area "after years of false starts for the regeneration".
"There is an opportunity with the St Michael's Estate site to do something right in Inchicore that will have a positive effect on the area as a whole," he said.
However, St Pat's director Ger O'Brien hit out at the mooted proposals, saying the construction of more houses in the area was a "nightmare waiting to happen."
Posting on Twitter, he said: "We are going to throw 500 more families in to an area that has had no help from anyone in decades. It's [going to] be exactly the same as St Michaels."
A spokesperson for the Department of Housing did not comment on the development when contacted by TheJournal.ie, but confirmed that an announcement would take place at the estate on Monday.