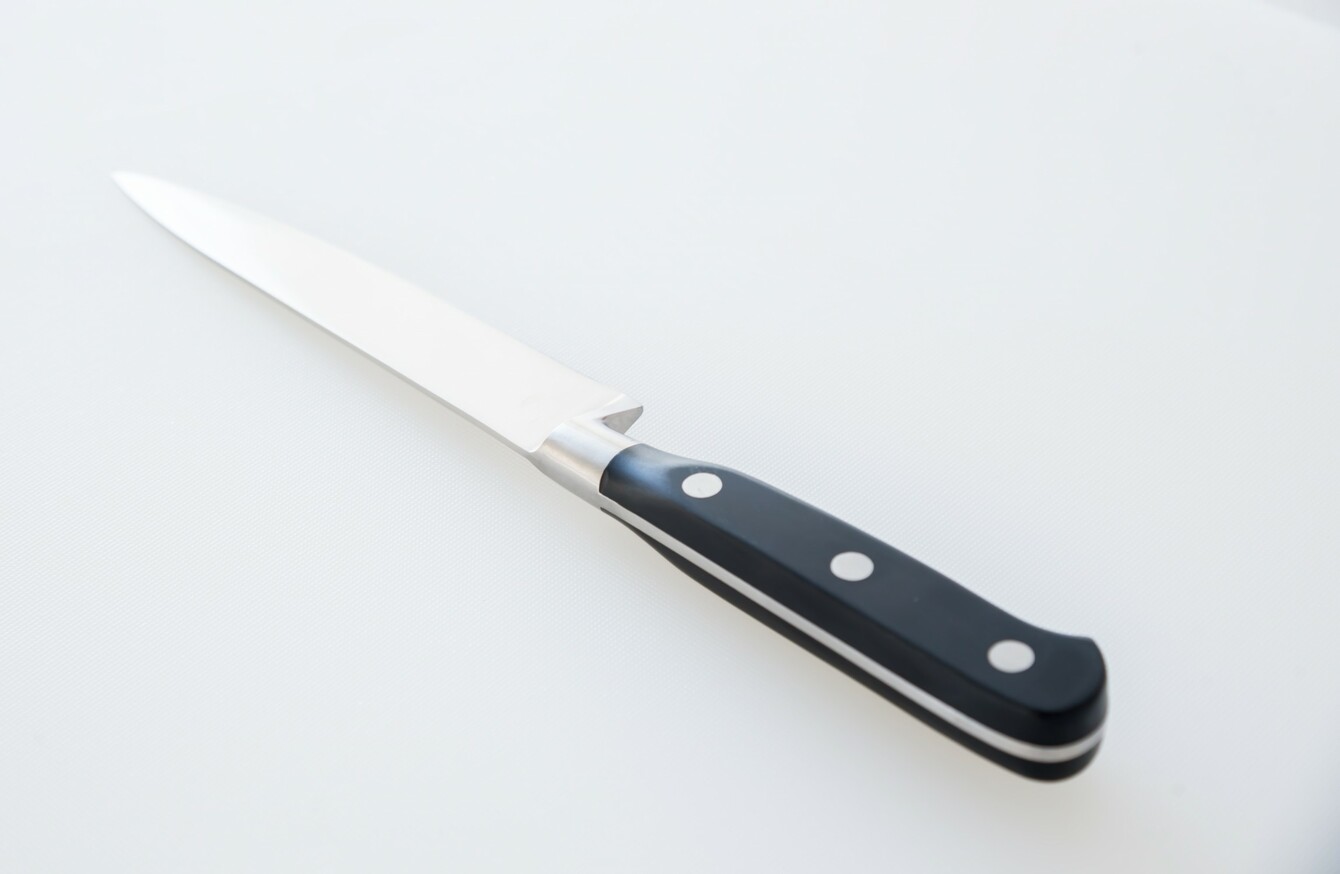 Image: Shutterstock/vlaru
Image: Shutterstock/vlaru
A MAN WHO slashed the face of his ex-girlfriend's teenage brother and left him lying in a pool of blood has been sentenced to two years in prison, with one year suspended.
Christopher Byrne (29) of Edenmore Ave, Coolock, Dublin was under a "cloud of anger" from the breakdown of his relationship with the mother of his child when he slashed her 17-year-old brother's face with a knife, Dublin Circuit Criminal Court heard yesterday.
Byrne pleaded guilty to assault causing harm to the boy at an apartment in Santry on 8 February of last year.
He also pleaded guilty to possessing a stun gun without a certificate at his home on 25 February 2015.
Detective Garda John Griffin told prosecuting counsel Karl Finnegan that Byrne went to his ex-girlfriend's apartment in Santry to pick up his clothes following the breakdown of their relationship.
Once there, he started acting aggressively towards her and her brother, who was also in the apartment at the time.
Grabbed a knife
He threw both of their mobile phones at them, smashing one off the wall.
When his ex-girlfriend grabbed her four-year-old child and fled, Byrne then grabbed a knife from the kitchen sink and said, "You don't think I'll do anything, do you?"
Karl Finnegan, for the prosecution, said: "[The boy] saw Christopher Byrne running at him.
He saw he had the knife in his hand and that's the last thing he remembered.
He woke up on the couch in a pool of blood.
The boy didn't know where the blood was coming from until he went to a mirror and saw he had been slashed across the nose and cheek.
He was taken to hospital, where he received 16 stitches to his face.
Stun gun
Gardaí arrested Byrne in his home on 25 February, where they discovered a stun gun disguised as a torch in his bedroom.
Byrne said he had it there for his own protection, Garda Griffin said.
The court heard Byrne has 28 previous convictions, including two for assault.
In a victim impact report, the boy said he was "afraid to go out for a month" after the assault.
He said he believed he was turned down for a job because of the scar on his face.
Defending barrister Gerardine Small said the attack arose from a case of "domestic disharmony".
She said Byrne was aggrieved at the breakdown of their relationship, and had been taking cocaine, weed and tablets.
Paranoid
She said Byrne had also been the victim of a random stabbing prior to the incident, which left him paranoid, adding:
He was labouring under paranoia and a cloud of anger as a consequence of the break-up and he had been the subject of a stabbing shortly before this incident.
Byrne was "genuinely remorseful" for what had happened and had tried unsuccessfully to reconcile with the victim, the court heard.
He was now drug-free, in a new relationship and was training to be a fitness instructor.
Judge John Aylmer said it was a "vicious and unprovoked assault" and an "act of rage".
He said Byrne's victim had been left with a "disfiguring laceration", but noted the defendant's remorse, and his efforts to remain drug-free.
He handed down a two-year sentence, but suspended the last 12 months.