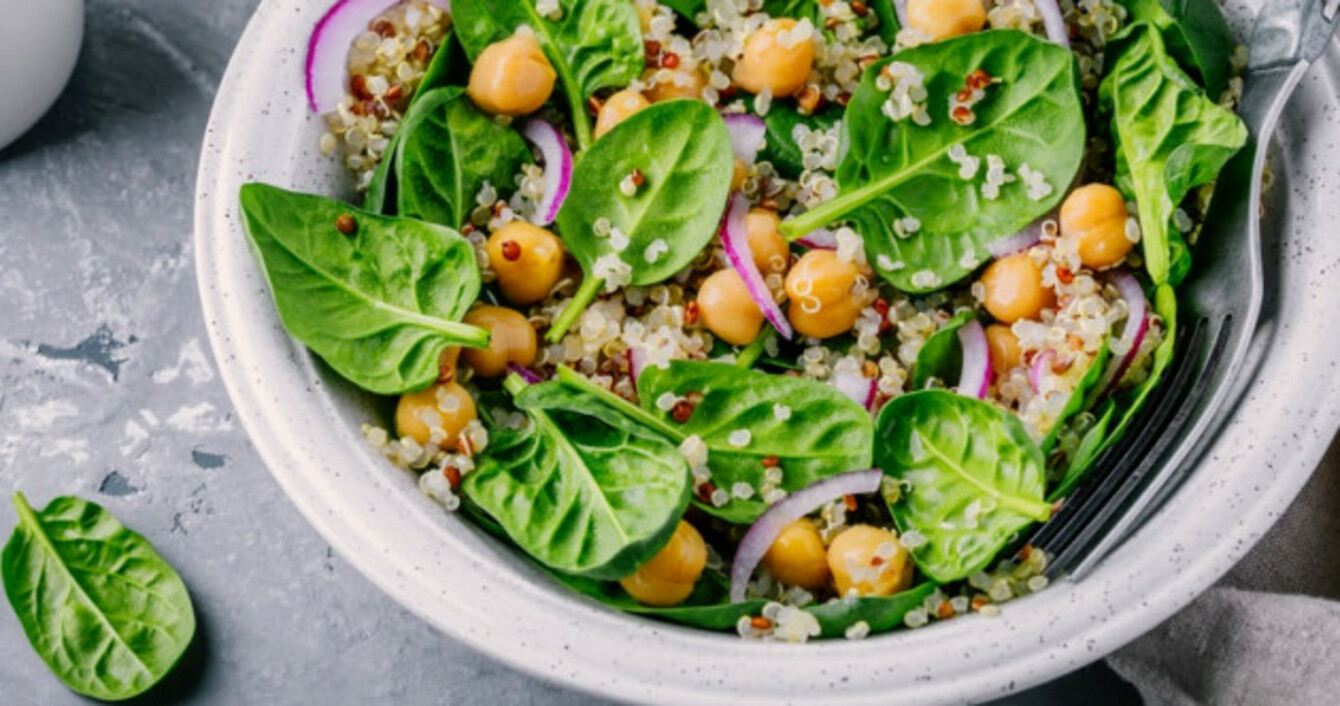 Image: Shutterstock
Image: Shutterstock
MOST HOME COOKS have at least one random shelf or cupboard in their kitchen with a mish-mash of jars and bottles: ingredients used a couple of times and then forgotten about.
What if we told you some of those castaways could transform your breakfast, lunch or dinners on a daily basis? 
Next time you're considering a kitchen clear-out, spare a thought for all those star ingredients tucked away in your fridge or cupboard. A dash of this or a dollop of that can banish blandness or make a dish sing, be it the acidic tang of vinegar or the nutty sweetness of maple syrup.
So what ingredients should you be rummaging for, exactly? Here are a few favourites from those in the know…
1. Vinegar
We all know that a dark bottle of malt vinegar makes chips even more perfect, but have you thought about all the other ways vinegar can work its magic? Vinegar is fermented alcohol, so it has a real depth of flavour.
Chef Hilary O'Hagan has a whole shelf dedicated to vinegar in her kitchen. "A splash of good sherry vinegar makes a soup or stew sing," she says. "You can marinade raw onions in a red wine vinegar to take the sharpness off them. I use them for salad dressings." On the dessert side, tired strawberries will benefit greatly from splash of some good white wine vinegar, and good balsamic is worth trying over ice creams and sorbets.
2. Anchovies
A powerhouse of umami, this salty preserved fish is often referred to as "the bacon of the sea". Chef Paul Flynn says he "snacks on anchovies straight from the tin," but if that's too big of a leap for you, try them with a roast leg of lamb instead.
When you're roasting the joint, put slits all over the skin and stuff anchovies in. They melt into the lamb and add an extra layer of flavour to your roast. And for a handy side for steak, blend your anchovies with butter.
3. Leftover wine (or rum, or beer…)
All those leftover bottles can also be a brilliant addition to your cooking. Use wine to deglaze the pan after meats for an delightful, impromptu pan sauce. Try beer with sausages, stout with beef and cider with pork. Pastry chef Aoife Noonan loves rum added to pineapple, banana or coconut dishes to add "more depth of flavour".
4. Hot sauce or BBQ sauce
Barbecue expert and spice lover Andy Noonan uses hot sauce to finish barbecued meats and on his eggs. Mix any variety of hot sauce with mayonnaise for a spicy kick or add a few dashes to cheese on toast. Stir it into Shepherds Pie or meaty casseroles. Just make sure you taste before you add to keep those heat levels in check!
5. Mustard of any kind
TV cook Darina Coffey tells me that a teaspoonful of Dijon mustard "has fixed many a sauce in my experience, and is especially good for adding a bit of depth to creamy dishes". English mustard, a favourite of Nigella Lawson, is bright, hot yellow and usually the hottest you'll have at home. The piquant flavours mean it's perfect for adding into meat dishes, gravy and using as a rub for barbecues. 
6. Yogurt
Plain, natural, greek: a tub of simple yoghurt is something that can work at every meal time. In the morning add it to your porridge, at lunch add a dollop to your soup and for dinner the options are endless. Flavour it with spices, herbs, chilli or lemon and serve Ottolenghi-style drizzled over roast vegetables. Stir in some of the aforementioned mustard for a zingy dressing or side for barbecue meats. And don't forget the joy of yoghurt on your desserts, instead of whipped cream to serve with cake and pudding.
7. Icing sugar
Icing sugar, simply made by grinding white sugar into a fine powder, is one of those store cupboard ingredients we buy for one recipe and then forget about. Home bakers should do as many kitchens do and keep a little sieve handy to sprinkle a dusting of icing sugar on any cakes or biscuits, making them go from average to GBBO-worthy. When mixed with cream cheese, cream or yogurt, it makes an incredible side for cakes and deserts. For a winter warmer try a hot chocolate made with milk, icing sugar and cocoa.
8. Sunflower seeds, sesame seeds, chia seeds…
Seeds are a star ingredient that need just a little help to shine (usually a quick roast in a pan does the trick). They are great added to breakfast, porridge, yoghurt and smoothie bowls and sprinkled on your lunchtime soup. If you're baking try them added to into breads or muffins, or roast them in the oven with savoury spices for a healthy alternative to crisps. 
9. Tinned beans and chickpeas
I realise legumes are a vast group to put together but beans and chickpeas can be used in so many great ways. "Once you have butter beans, chickpeas and tinned tomatoes you can always make a good feed," says chef Paul Flynn. Chickpeas can be pan fried in a few minutes, stir though some spinach and some spices and you've a warming, simple supper or side. Reserve the water from the cans (the experts call it the 'aqua fava') and use in vegan baking recipes as an alternative to eggs. Beans are the perfect addition to bulk up classic salads, so try them in tuna Nicoise or Caesar varieties. 
10. Maple syrup
The perfect partner for pancakes, we may be more accustomed to pouring this delightful syrup over brunch dishes, but it also works great with lots of savoury food, so get your bottle to work. It's an obvious alternative and sometimes the better option if a recipe calls for something runny and your honey won't budge. I find it works well in salad dressings. A drizzle of maple on tomatoes before roasting brings out even more of their natural sweetness and is divine enjoyed on toast and a slather of goats cheese. When it comes to entertaining, try it in cocktails instead of sugar syrup – or melt it with butter and a touch of salt to dress popcorn.