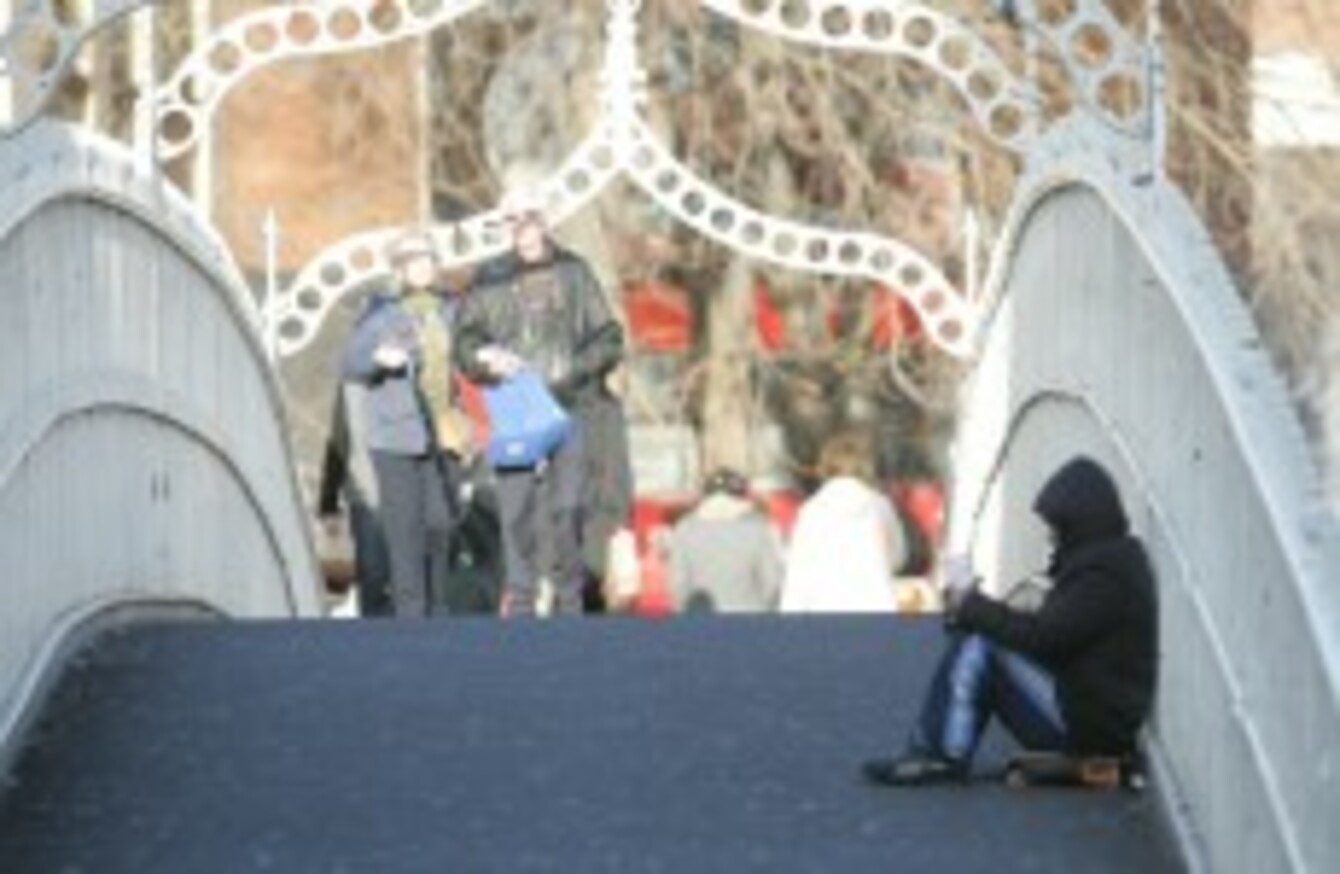 Image: Leon Farrell/Photocall Ireland
Image: Leon Farrell/Photocall Ireland
DUBLIN CITY BUSINESS Improvement District (BID), an organisation which represents more than 2,500 businesses in the city centre, today launched a campaign to raise awareness of issues relating to street begging.
'Change for the Better' aims to encourage members of the public to place the money they would normally give to people begging on the streets in one of forty 'giving boxes' which have been placed in locations around the city centre from today.
BID said today that "problematic street begging" creates a perception that Dublin City Centre is unsafe, when this is simply not the case. Research conducted by Dublin City Council last year shows that feeling unsafe is one of the most significant factors to impact negatively on people's experience of the city centre.
The organisation said that there are concerns that money given directly to people begging will not make that difference.
Proceeds collected from the new giving boxes will go directly to the registered charity Tiglin, which supports people with addiction issues. Dublin City BID and a number of the businesses supporting the campaign have offered to match the donations made by the public through the boxes.
Commenting today, CEO of BID Richard Guiney said the objective of this campaign is "to reduce active street begging on our streets, while at the same time directing funds to a very worthy organisation who is making a real difference."
"This way, each donation will have a much more beneficial impact upon the genuinely disadvantaged people in our society," he said.
The pilot phase of the campaign will also see a poster campaign featuring the slogans 'Change For the Better' and 'Know Where Your Money Is Going'. BID said it plans to increase the number of giving boxes in locations as the campaign progresses. There is also an option for people to make a donation by texting 'change' to 57030.