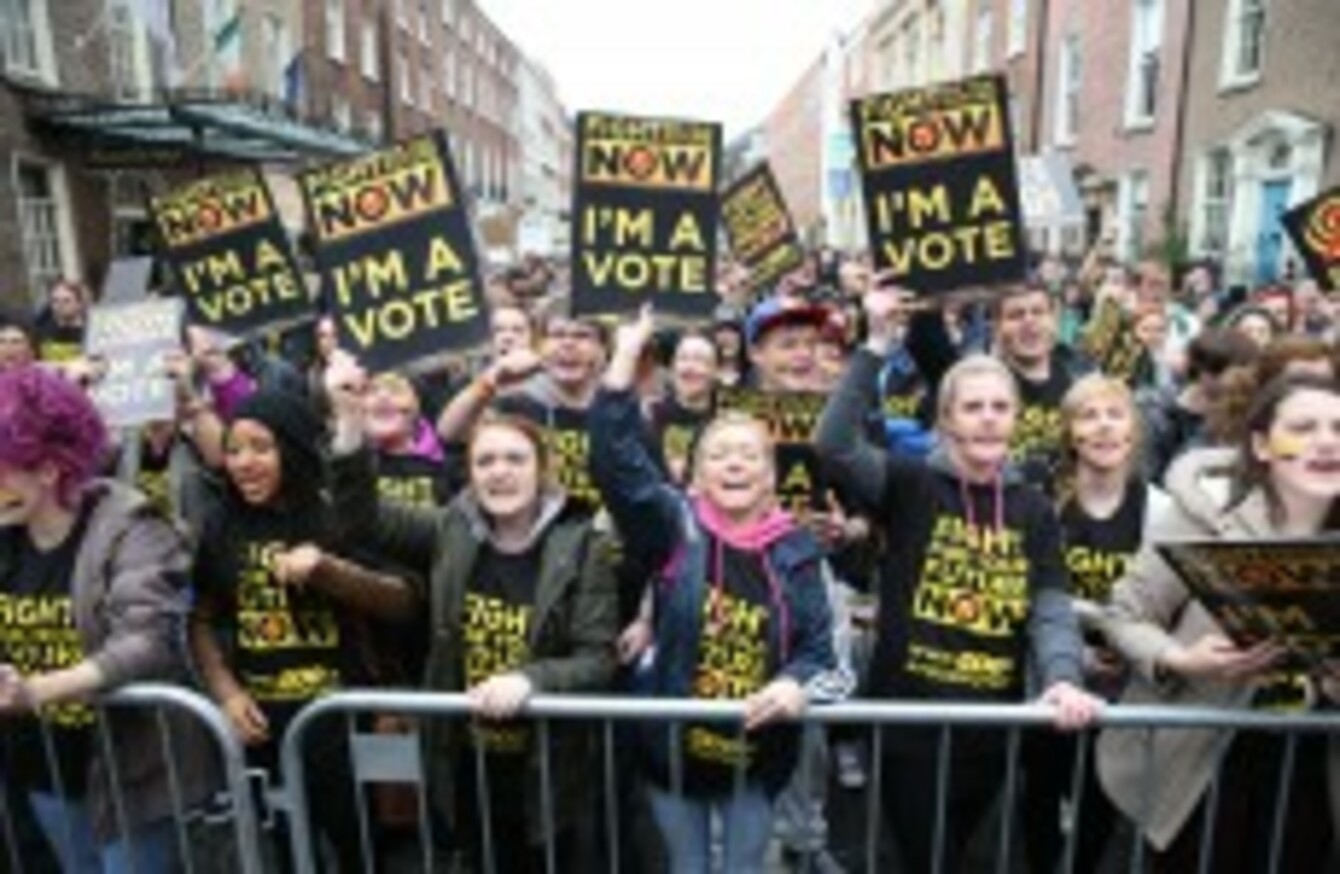 Image: Photocall Ireland
Image: Photocall Ireland
THOUSANDS OF STUDENTS turned out on the streets of Ireland today to protest against cuts to third-level education.
Events organised by the Union of Students in Ireland (USI) saw students take to the streets in Dublin, Cork and Sligo. The protests were calling for the protection of the maintenance grant and against any cuts to the sector.
USI President Joe O Connor said that students "mobilising their voting power".
"The maintenance grant has been hit in four consecutive Budgets, the cost of college continues to spiral upwards, and hard-pressed students and families have now very much reached breaking point.
"Students from all across the country are gathering in 3 regional locations today as one united voice.
Higher Education is not public spending- it is public investment. It is high time for the Government to prioritise and protect this investment, as it is crucial to our economy's recovery and our country's future.
The Dublin protest saw 800 students take to Molesworth Street, while 1,000 students from UCC, CIT and ITs in Limerick, Waterford, Tralee and Carlow marched in Cork.
Organisers of the Sligo march said that 2,000 attended.
Student Union president Paul Smith told the crowd that two-thirds of the 4,000 students at Sligo IT are in receipt of the grant.

(ITSligoStudentUnion/YouTube)
Smith added that the Government were "putting financial barriers" between students and education.