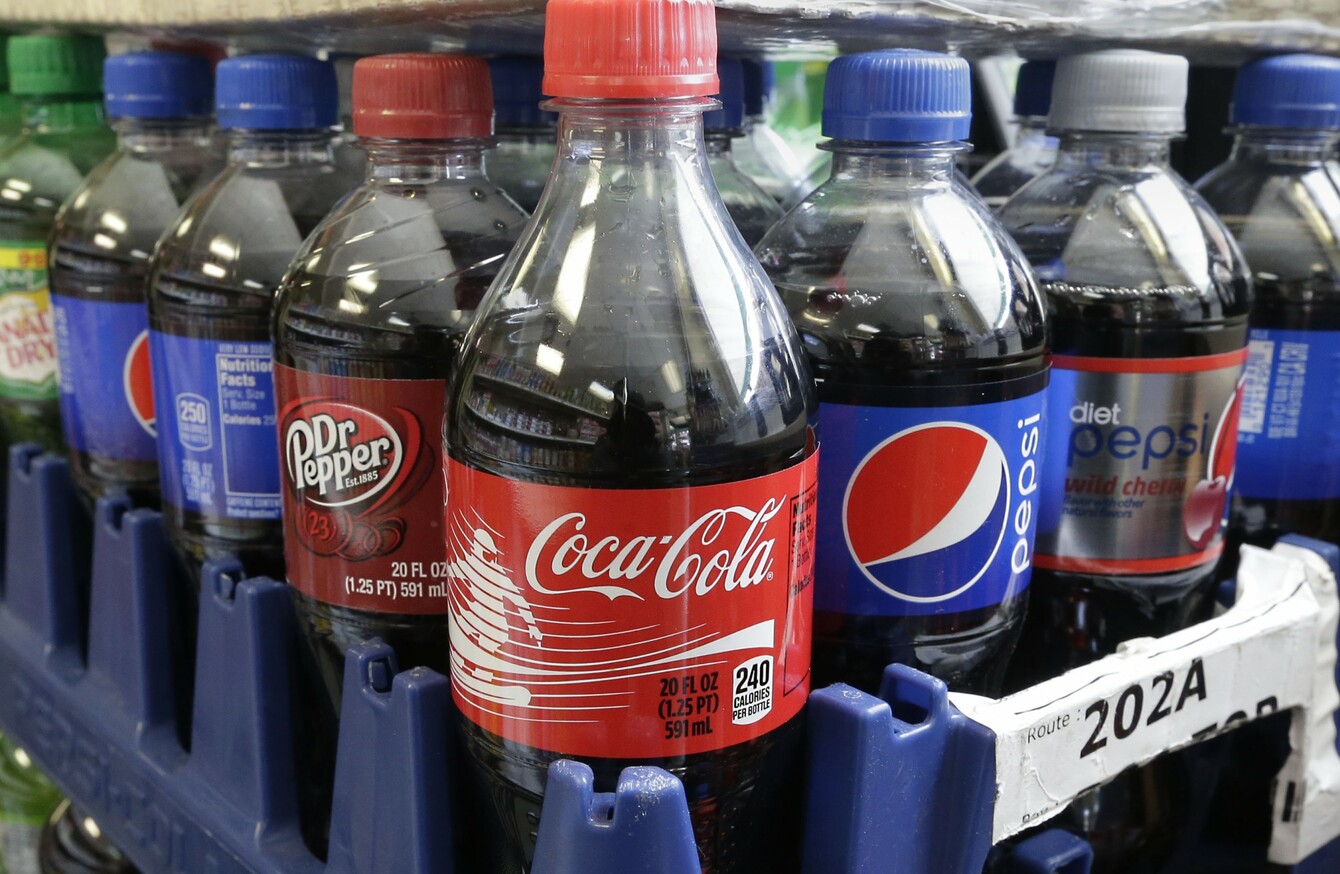 Image: AP/Press Association Images
Image: AP/Press Association Images
TYPE 2 DIABETES cases in the UK could drop by 1 million if sugary drinks contained 40% less sugar.
The move would also lead to 500,000 fewer overweight people.
That is the finding of a new study from Professor Graham MacGregor and colleagues at Queen Mary University of London published in The Lancet Diabetes and Endocrinology today.
Based on the UK's salt reduction experience, which has seen salt content in many food products successfully reduced by 40% over five years, the authors decided to do a study on the effects of a similar reduction in added sugars.
Using national representative data from National Diet and Nutrition Survey rolling programme (NDNS RP) years 2008-2012 and British Soft Drinks Association annual reports, the authors calculated sugar sweetened beverage (SSB) consumption level (both with and without fruit juices) and its contribution to free sugar and energy intakes in the UK population.
They then estimated the reduction in energy intake per adult.
By scaling up the distribution of the predicted body weight in the NDNS RP to the UK adult population, the reduction in the number of overweight, obese, and diabetic adults were estimated.
The authors say: "The appreciation of sweetness can adapt to gradual changes in sugar intake, and it is unlikely that the proposed strategy will influence the consumers' choice provided the gradual reduction is done over five years.
They conclude that "Individuals should also reduce their consumption of sugar-sweetened beverages in the long term, but this can be difficult because of the advertising power of industry.
Our proposed strategy provides an innovative and practical way to gradually reduce energy intake from sugar-sweetened beverages and its combination with other strategies, including a tax on sugar-sweetened beverages, would produce a more powerful effect.