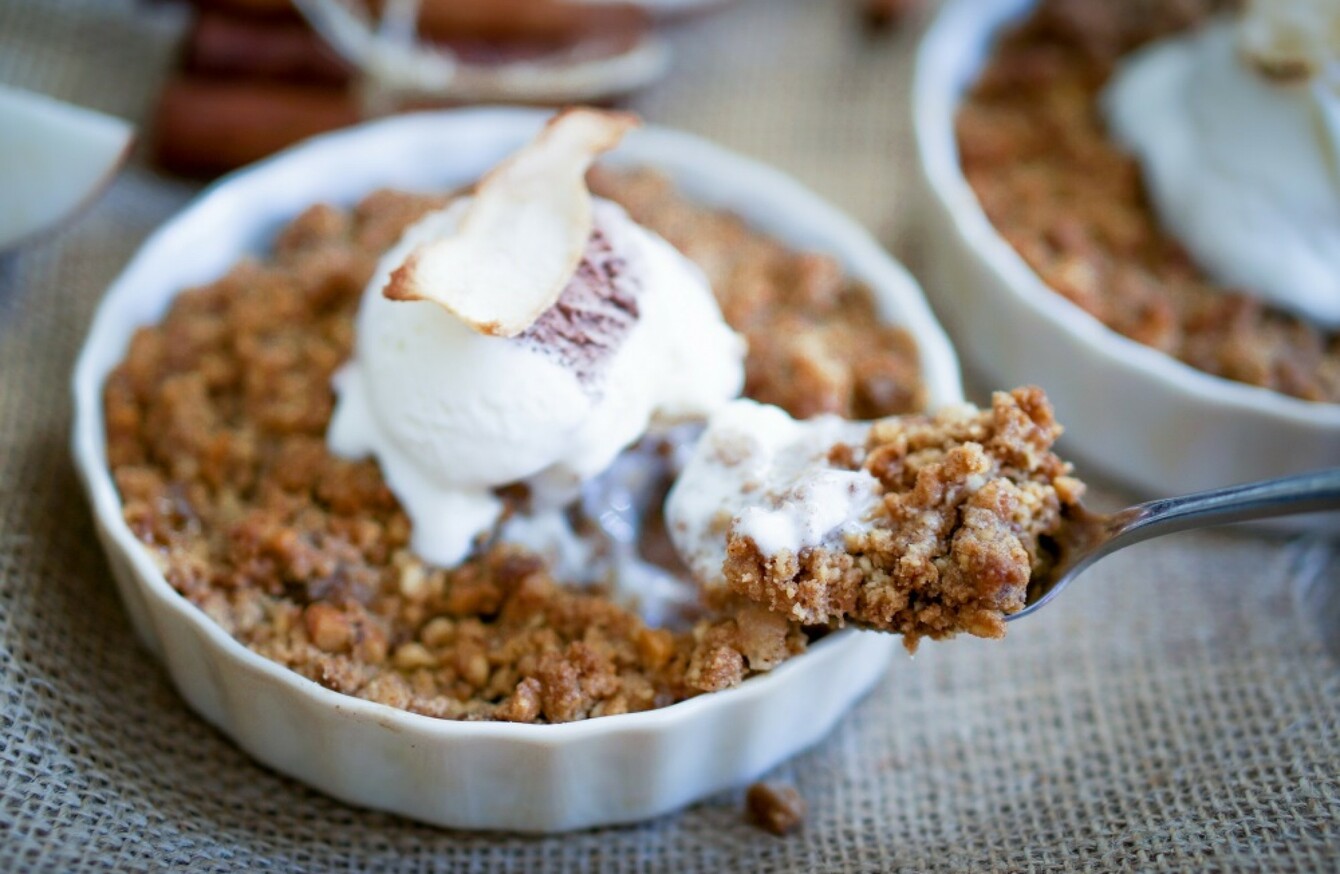 Image: Shutterstock
Image: Shutterstock
RHUBARB IS AN ancient plant that was at one time most famous for its medicinal uses in Chinese medicine.
Nowadays however, the vibrantly pink vegetable (yes, rhubarb is a vegetable!), is widely used to add a taste of summer to sweet and savoury dishes. Due to its distinct tangy flavour, and slightly stringy texture, rhubarb can be an acquired taste, but when it's prepared right, it's incredibly delicious.
We've scoured the internet for some amazing recipes packed with summer flavours to showcase this wonderful vegetable at its very best. These desserts should make any rhubarb hater think twice…
1. Rhubarb and Rosewater Cheesecake, from Mitzi's Mezze
Rhubarb pairs perfectly with fragrant rosewater in this foolproof cheesecake. With minimal prep involved, this is a great dessert for feeding a crowd. Feel free to leave out the rosewater if you're not a fan of the flavour.
2. Rhubarb Lemon Custard Tart, from Chef Shane Smith
This impressive dessert is full of summery flavours and would make the ideal post BBQ centrepiece. With creamy lemon curd, a sweet base and tangy rhubarb, this dessert ticks all of the boxes. 
3. Ginger and Orange Poached Rhubarb, from Delalicious
Gently poaching rhubarb is a great way to retain its shape and colour without overcooking it. Serve with your morning porridge, mixed into some natural yogurt, or with vanilla ice cream for a quick dessert.
4. Rhubarb Meringue, from Cooking with Emily
Sweet meringue is the perfect topping for a tangy rhubarb base in this unique dessert. Made with just a handful of storecupboard ingredients, this is a great last minute sweet treat, and a total crowd-pleaser.
5. Rhubarb and Strawberry Crumble, from Kenmare Foodies
This comforting crumble combines two of summer's most delicious fruits- strawberry and rhubarb. Add a handful of crushed walnuts or hazelnuts to the crumble topping for some extra crunch.
6. Rhubarb Fool by The Nosey Chef
This creamy dessert uses only a few simple ingredients and allows the natural flavours of rhubarb to shine through. If you want to take things to the next level, serve with fresh strawberries and homemade shortbread biscuits.