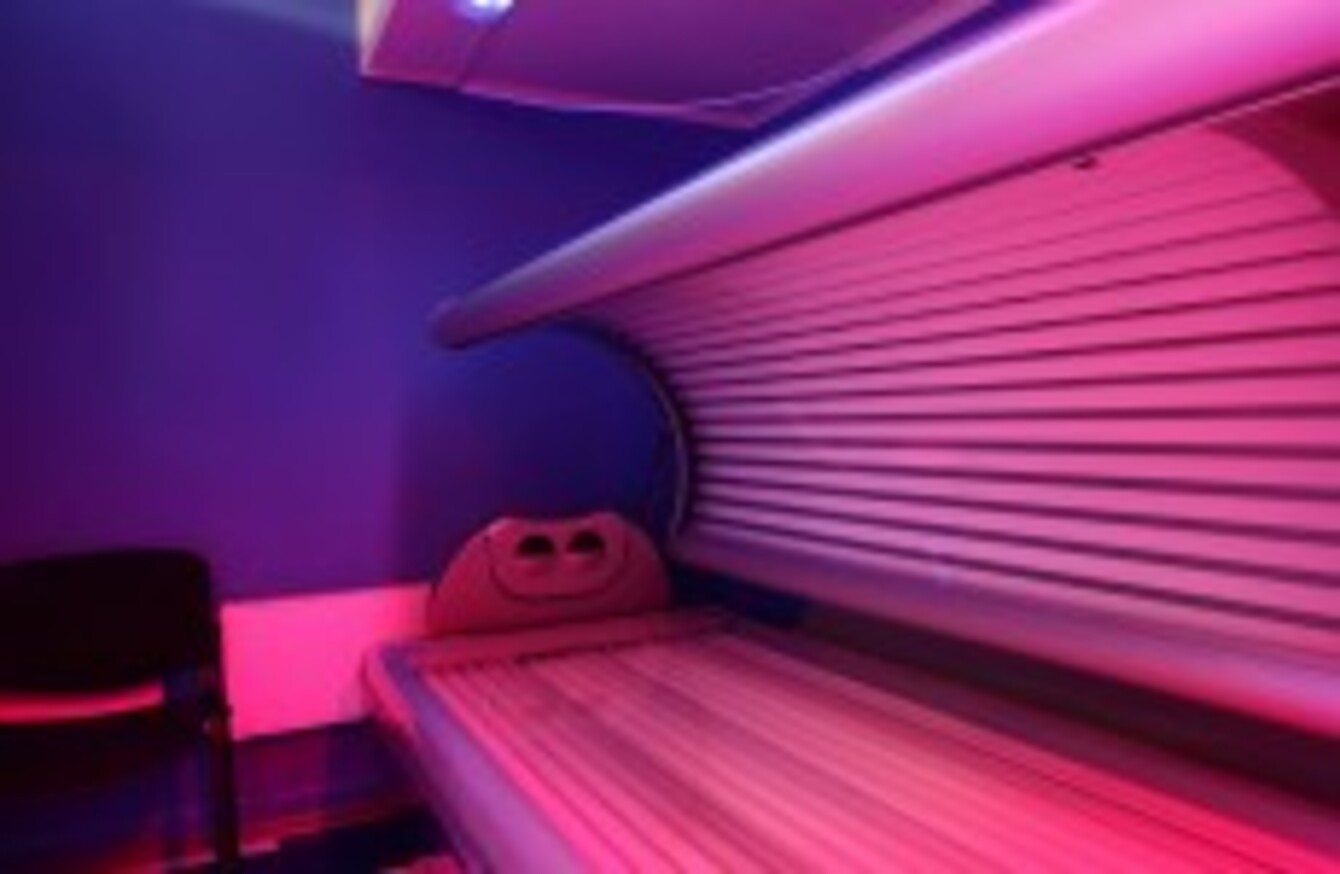 Image: Shutterstock/fiphoto
Image: Shutterstock/fiphoto
IRISH CHILDREN ARE starting to use sunbeds from the age of 12 a new study has revealed.
The research, involving 755 secondary school pupils from across Ireland, is the biggest ever study into avoiding skin cancer among the 14-18 age group.
Findings of the study include:
8% of respondents have used sunbeds, rising to 11% in Dublin
6% of those surveyed had used sunbeds more than 25 times in the past year
The youngest age anyone reported for using a sunbed was an incredible seven-years-old
The average age of those using sunbeds was 16.2 years, with 12.9 years being the average age for first experiencing a tanning salon
42% of those using beds are male, while most teenagers use sunbeds in tanning salons, with 20% of those staying on the beds for more than 10 minutes per session
20 minutes on a sunbed is comparable to spending four hours in the sun.
Sunbeds are a group 1 carcinogen. Indoor tanning users are at a 48% higher risk of developing non-melanoma skin cancer.
72% of those surveyed were aware of the harmful effects of sunbeds which suggests that the desire for a tan is far outweighing safety concerns among Irish teenagers.
86% of those surveyed who use sunbeds believe that a tan makes you more attractive; 81% believe that it makes you look healthy.
More worrying still, comparing figures from surveys conducted by the Irish Cancer Society (ICS) in 2005, 2007 and 2010 to the latest study suggests that the proportion of young people using sunbeds is increasing at a frightening rate.
Miriam Fitzgerald, one of the five co-authors of the study says "studies have shown that first use of a sunbed when aged under 35 years increases the risk of later developing melanoma (the deadliest form of skin cancer) by 75%".
"Our findings are a worry," she says.
Even more concerning is that those using sunbeds are starting on average at age 12.
Legislation was introduced in Ireland in 2014 banning the use of sunbeds by anyone under 18 years of age.
However, as Rosemary Scott, cancer prevention officer with the ICS points out, this doesn't stop an adult from renting a sunbed privately for use by someone who is underage.
"The findings are a real worry and the ICS is very concerned," she told TheJournal.ie.
We'll keep an eye on this, but if the trends continue we'll be calling for a blanket ban on sunbeds.
As far as the ICS is concerned there is no safe limit for use of sunbeds – they cause melanoma.
150 people die each year in Ireland from melanoma.
The study was conducted by researchers from the Mater, Sligo Regional, and Cork University Hospitals.
It was presented in front of the british Association of Dermatologists' annual conference last week in Manchester.