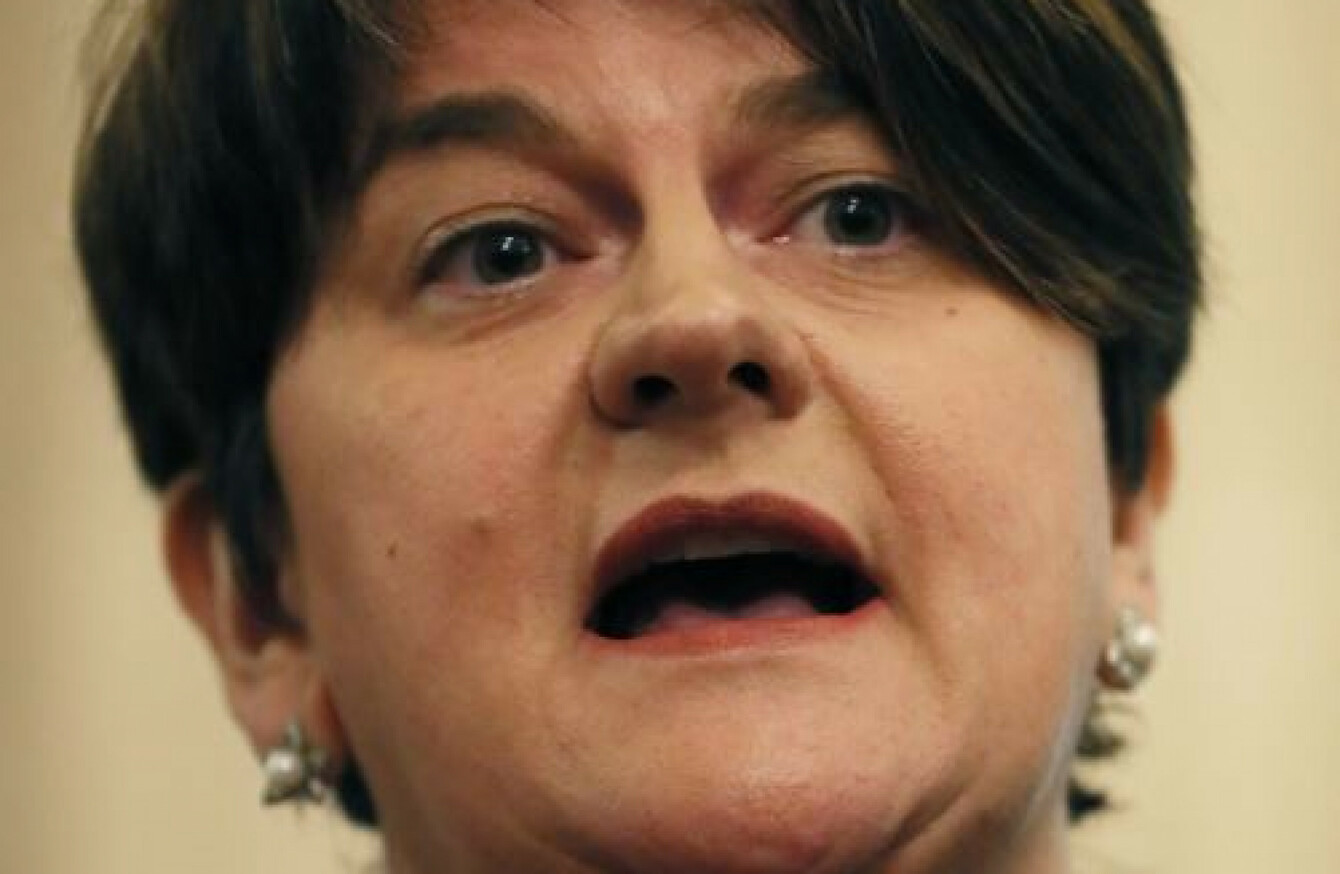 DUP leader Arlene Foster
Image: Brian Lawless/PA Wire/PA Images
DUP leader Arlene Foster
Image: Brian Lawless/PA Wire/PA Images
THE DUP AND the British Labour Party joining forces in a bid to force Theresa May's government to publish its legal advice on Brexit has been described as a "strange, perhaps unholy" alliance.
Members of Arlene Foster's Democratic Unionist Party and Jeremy Corbyn's Labour Party, the Liberal Democrats and the Scottish National Party are set to write a joint letter to John Bercow, the House of Commons Speaker, about the legal advice.
According to the Daily Telegraph, the letter will insist that the British government is in contempt of Parliament for failing to publish the full advice from Attorney General Geoffrey Cox.
Foster's former special advisor Richard Bullick told RTÉ Radio 1′s Morning Ireland he couldn't confirm the reports but said it was "a sensible approach" to keep a number of options open.
"We're in incredibly unusual times and to some extent that will mean there will be strange, perhaps unholy alliances."
Despite the differences between the DUP and Labour, he said there is a "convergence of interests on this particular issue".
Elements of the legal advice have been leaked to the media. Cox is expected to make a statement on the matter in the House of Commons later today.
The British government has said it will release a statement about the legal advice it received, citing Cabinet confidentiality. 
Yesterday the Sunday Times published a report about a letter Cox wrote in which he admitted that the UK would be trapped "indefinitely" in a customs union with the European Union if the backstop set out in the proposed deal comes into effect.
Second referendum 
Bullick said he doesn't think the DUP voting against the proposed Brexit deal on 11 December will necessarily mean the end of the Confidence and Supply Agreement between the Conservative Party and the DUP.
He said the outcome will depend on what May does after the vote in the House of Commons – try to renegotiate the deal with the European Union, call a general election or reconsider a second Brexit referendum.
Bullick said a second referendum is a "less than likely outcome" but added: "At this stage in the game a second referendum would be a better outcome than the present Withdrawal Agreement."