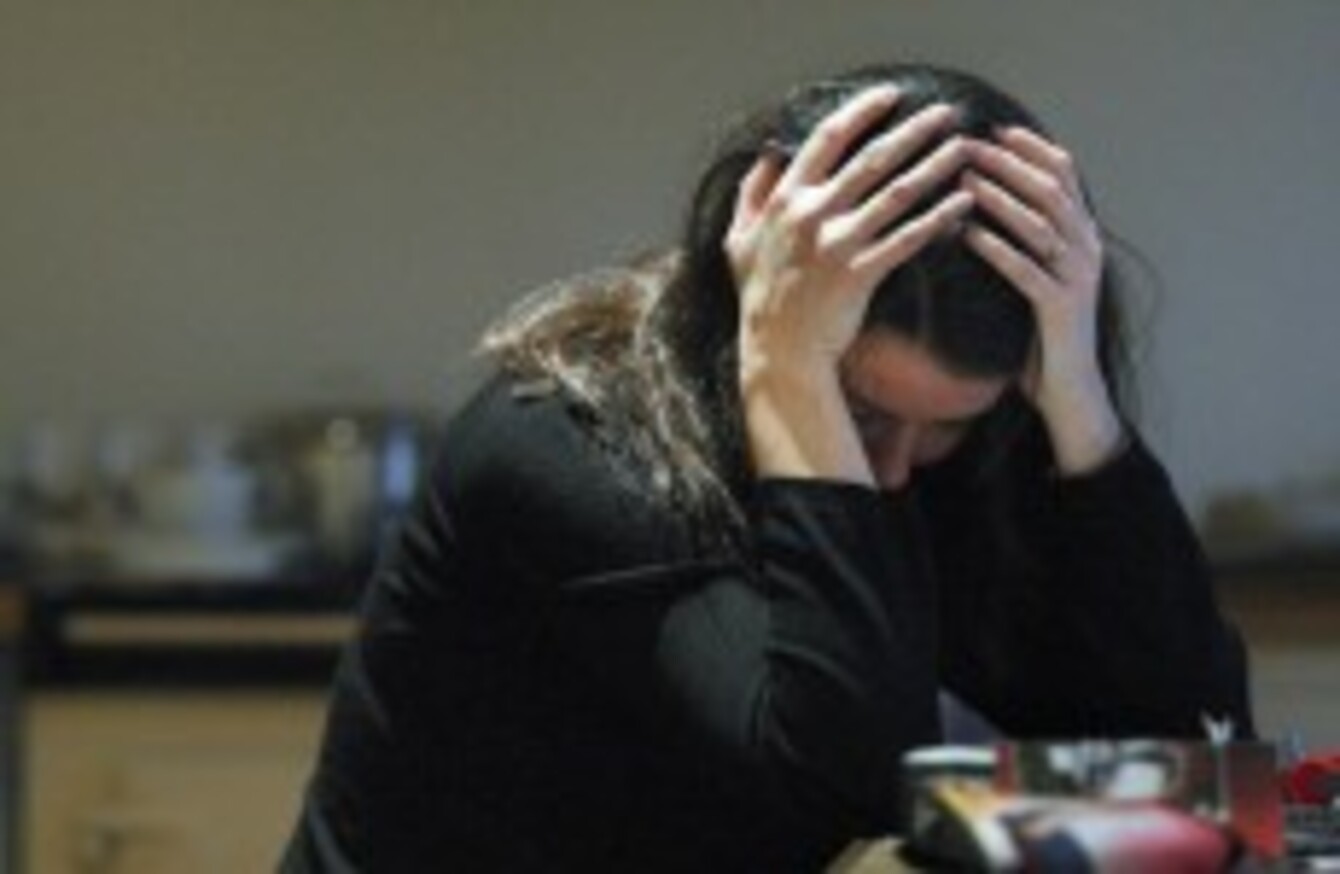 Image: David Cheskin/PA Wire/Press Association Images
Image: David Cheskin/PA Wire/Press Association Images
THE MAJORITY OF Dáil members believe that the provision and funding of mental health services should be made a priority over the next three years, according to a new survey from Millward Brown Lansdowne.
Today marks World Mental Health Day, which aims to raise awareness about mental health issues and help to fight the stigma relating to depression.
The survey shows the majority of TDs believe that delivering community mental health services (63 per cent) and increasing funding (59 per cent) should be "top priorities" if the country is serious about improving mental health services over the next three years.
The survey contains responses from nearly half of Dáil members (71 out of 166) and reveals that 56 per cent of politicians surveyed see the topic of mental health raised 'very often' or 'frequently' within their constituency clinics – a significant increase from the 27 per cent reported last year.
The emphasis on improving mental health services is also reflected in a nationally representative survey run at a similar time, which found that more than two-thirds of the public (68 per cent) believe that the importance of mental health services needs to be focused upon over the next three years.
Deputy Simon Harris, one of co-convenors of the the Oireachtas Cross Party Group on Mental Health, said there is "a clear appetite" for improvement in our mental health services from politicians, regardless of their political affiliation. "We owe it to our constituents to ensure we don't forget how crucial this issue for everyone, even among all the difficult budget decisions that will be made this Dáil term," he said.
The survey, commissioned by the One Foundation, also revealed:
Political view
The provision of mental health community services (61 per cent) and budget increases (59 per cent) are seen as top priorities
A large majority of the 71 TDs interviewed (83 per cent) believe money for community mental health services must be ringfenced
Nearly four in five support a legal obligation for government to deliver mental health services within the community
The vast majority (87 per cent) agree teachers should receive training on mental health, with 86 per cent agreeing mental health should be on the curriculum
Public views
Two-thirds (66 per cent) believe cuts in health spending have hit mental health services more than other areas of the health spend
The majority (85 per cent) agree that the state needs to prioritise mental health by increasing its budget over the next three years
More than nine in 10 (92 per cent) believe awareness and understanding of mental health issues should be part of the curriculum in Irish secondary schools
There is a strong consensus that teachers should receive training to recognise and respond to mental health issues among students (in primary school 82 per cent agree, and in secondary schools this jumps up to 93 per cent)
Meanwhile, a senior psychologist has spoken out about the need to pay particular attention to young people's mental health.
Dr Michele Coyle, a senior clinical psychologist at Saint John of God Hospital Stillorgan in Dublin, says  the symptoms of depression in young people can vary. She said that while many adolescents display low mood similar to adults who are depressed, adolescent depression may also be masked by anger and acting out behaviours.
Signs can include:
Continuous feelings of sadness, and/or angry outbursts
Persistent thoughts of hopelessness, worthlessness or guilt
Social withdrawal and isolation
Difficulty experiencing pleasure or enjoyment
Increased sensitivity to rejection
Changes in appetite and sleep patterns
Increased periods of tearfulness
Difficulty concentrating, fatigue and low energy
Physical complaints, such as stomach aches, headaches that do not respond to treatment
Thoughts of death or suicide
Coyle recommends the following advice for helping young people who are depressed:
Validate feelings: acknowledge the pain and sadness they are feeling
Offer support: let depressed teenagers know that you're there for them and that they are not alone in their feelings – hold back from asking a lot of questions, but make it clear that you're ready and willing to provide whatever support they need
Listen without lecturing: resist any urge to criticise once they begin to talk; the important thing is that they are communicating – avoid offering unsolicited advice or ultimatums
Be gentle but persistent: don't give up if your adolescent shuts you out at first – be respectful, while still emphasising your concern and willingness to listen
Seek professional help: depression is very damaging when left untreated; if you see depression's warning signs, seek professional help
For information or support on mental health and suicide, contact the following organisations:
Samaritans 1850 60 90 900 or email jo@samaritans.org
Teen-Line Ireland 1800 833 634
Console 1800 201 890
Aware 1890 303 302
Pieta House 01 601 0000 or email mary@pieta.ie