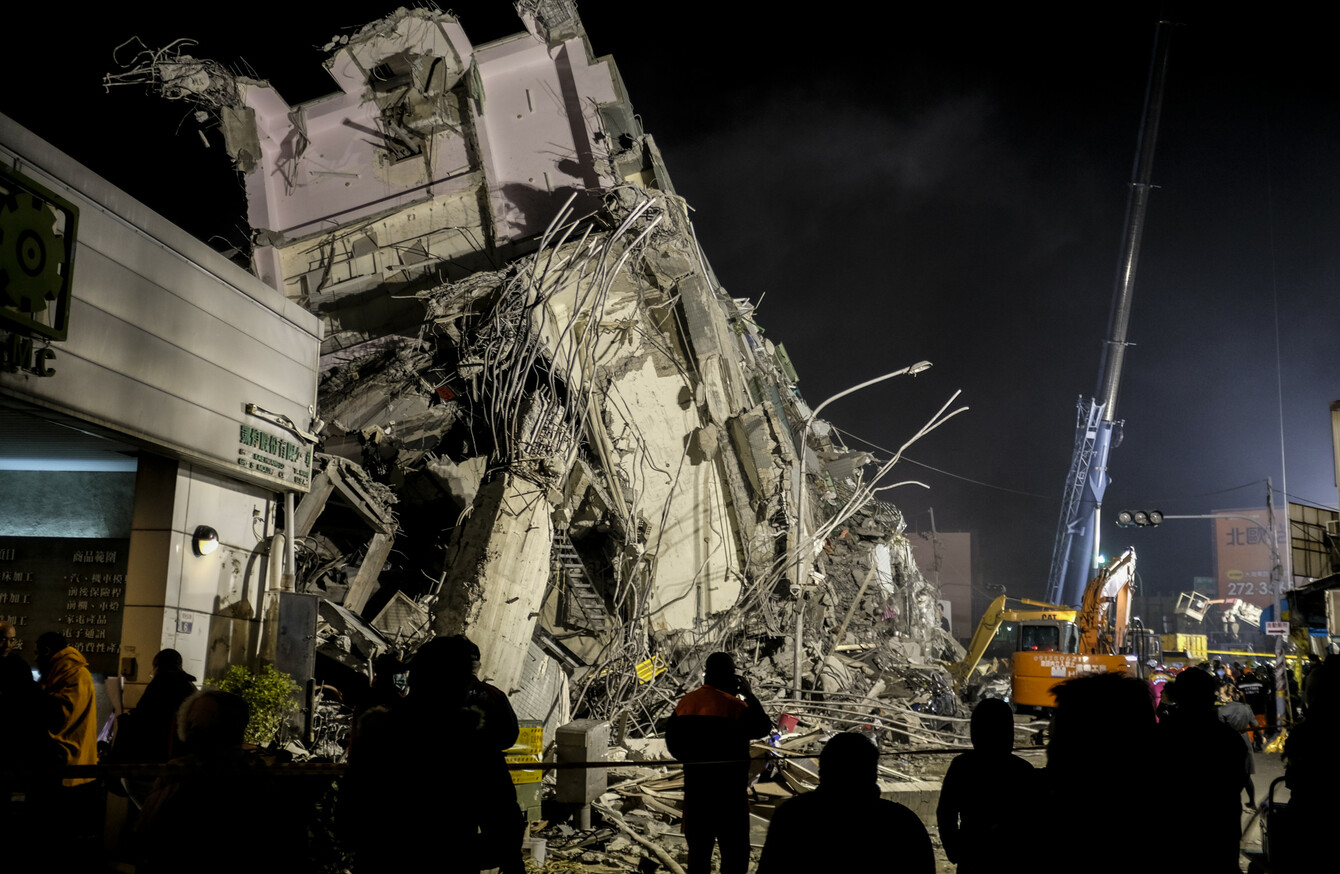 Image: PA Images
Image: PA Images
A HOTEL ON the east coast of Taiwan has collapsed after a 6.4-magnitude earthquake, the government said.
Citing the national fire agency, Taiwan's cabinet said another hotel had also been damaged.
The quake hit at 11.50pm (3.50pm GMT) around 21 kilometres northeast of the port city Hualien, according to the United States Geological Survey.
Local media reported a number of buildings had toppled with around 30 people trapped in the collapsed hotel.
On Sunday, another five shallow tremors struck within two hours of each other in the same area off Taiwan's east coast.
Taiwan lies near the junction of two tectonic plates and is regularly hit by earthquakes.
The island's worst tremor in recent decades was a 7.6-magnitude quake in September 1999 that killed around 2,400 people.