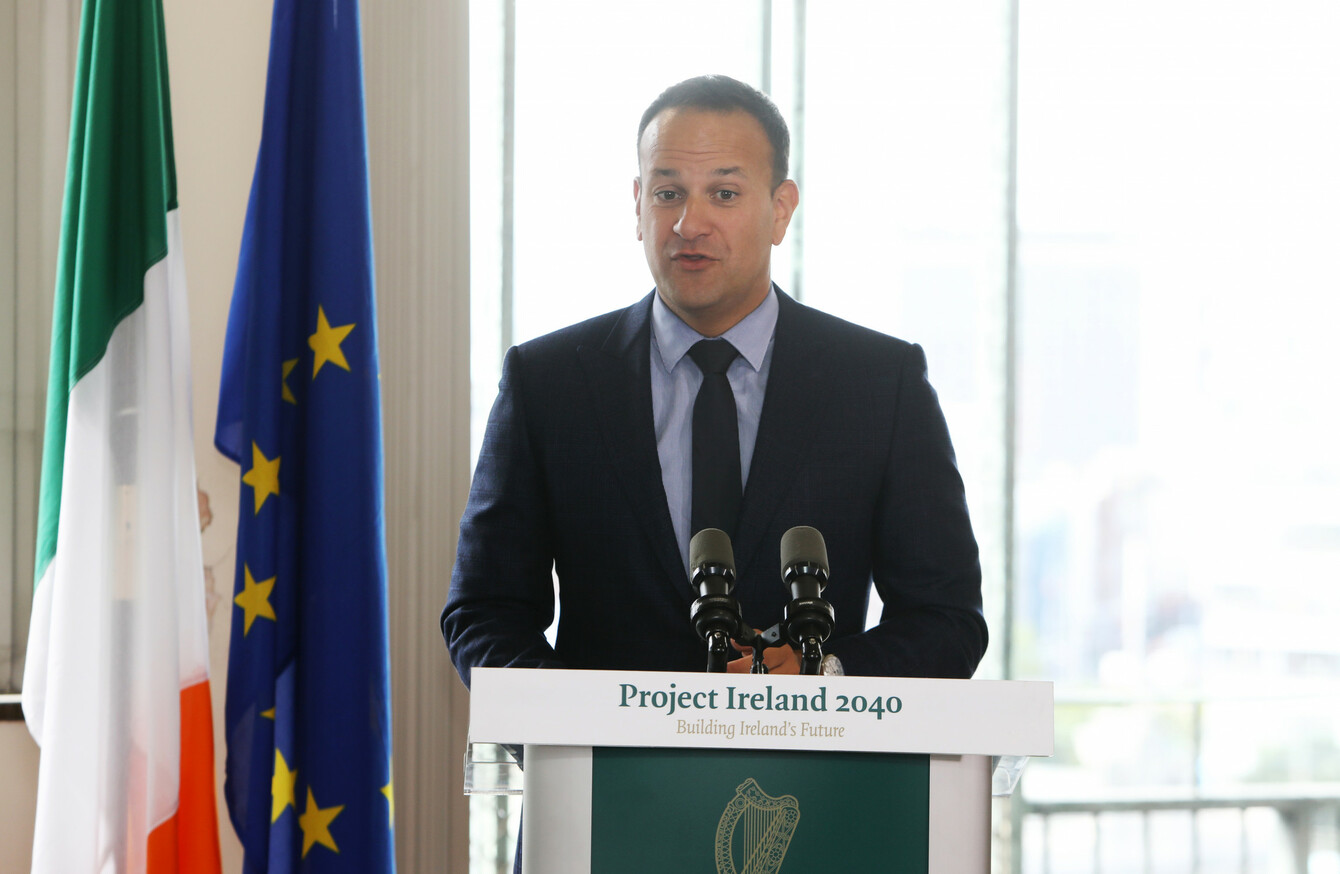 Image: Leah Farrell
Image: Leah Farrell
TAOISEACH LEO VARADKAR has said he is "embarrassed for his own profession" when reading some of the CervicalCheck testimonies published in the Scally report yesterday.
The report highlighted how the family of one woman was told "nuns don't get cervical cancer". The same consultant highlighted the fact the now deceased patient had been a smoker multiple times during the meeting. 
"Reading some of those individual testimonies, once again, I am embarrassed for my own profession, the medical profession – but I also know, at the same time, there are loads of doctors that act really well," Varadkar told the media today. 
Speaking at the launch of the government's new Land Development Agency, the Taoiseach said there is an "attitude and culture" in the Irish health service, which goes beyond the CervicalCheck scandal, that doctor and nurse "knows best". 
He said this "can lead them to believe that they are acting on behalf of the patient when they actually are not".
In the 21st century, everyone has a right to know what information exists about them, he said, adding:
It's never the nurses or doctors or midwives decision to make that call.
This is people's health, information about their health and they have a right to know this. This goes well beyond CervicalCheck unfortunately and that's what really needs to change.
While he said legislation surrounding open disclosure does exist, he states it will take more than policy and legislation to bring about change. 
Training will need to be rolled out, across the board, he said.
Misogyny
Dr Gabriel Scally, who carried out the report into the health scandal, said some of the women's descriptions of what they experienced from their doctors verged on "misogyny".
Varadkar agreed that some degrees of the report were "bordering on misogynism".
He said "with older doctors, older nurses, older midwives, there is a paternalistic or even maternalistic view around these things and there there's certainly a degree of misogyny in it as well", adding: 
There is an attitude among some health care professionals and it's a very old-fashioned attitude that if something bad has happened it's okay not to tell the patient because it wouldn't make a difference anyway and it might just upset them more. That's a really wrong attitude.
He said he fully endorses the report, and added that the government and HSE have already apologised to the women.
"What now should be done as recommended by Scally is women being offered individual meetings with individual consultants who had the information and didn't pass it on to offer that apology in person," said the Taoiseach. 
Women and patient representatives should also be facilitated in meeting with the Medical Council and the Royal College of Physicians and Surgeons, he added.