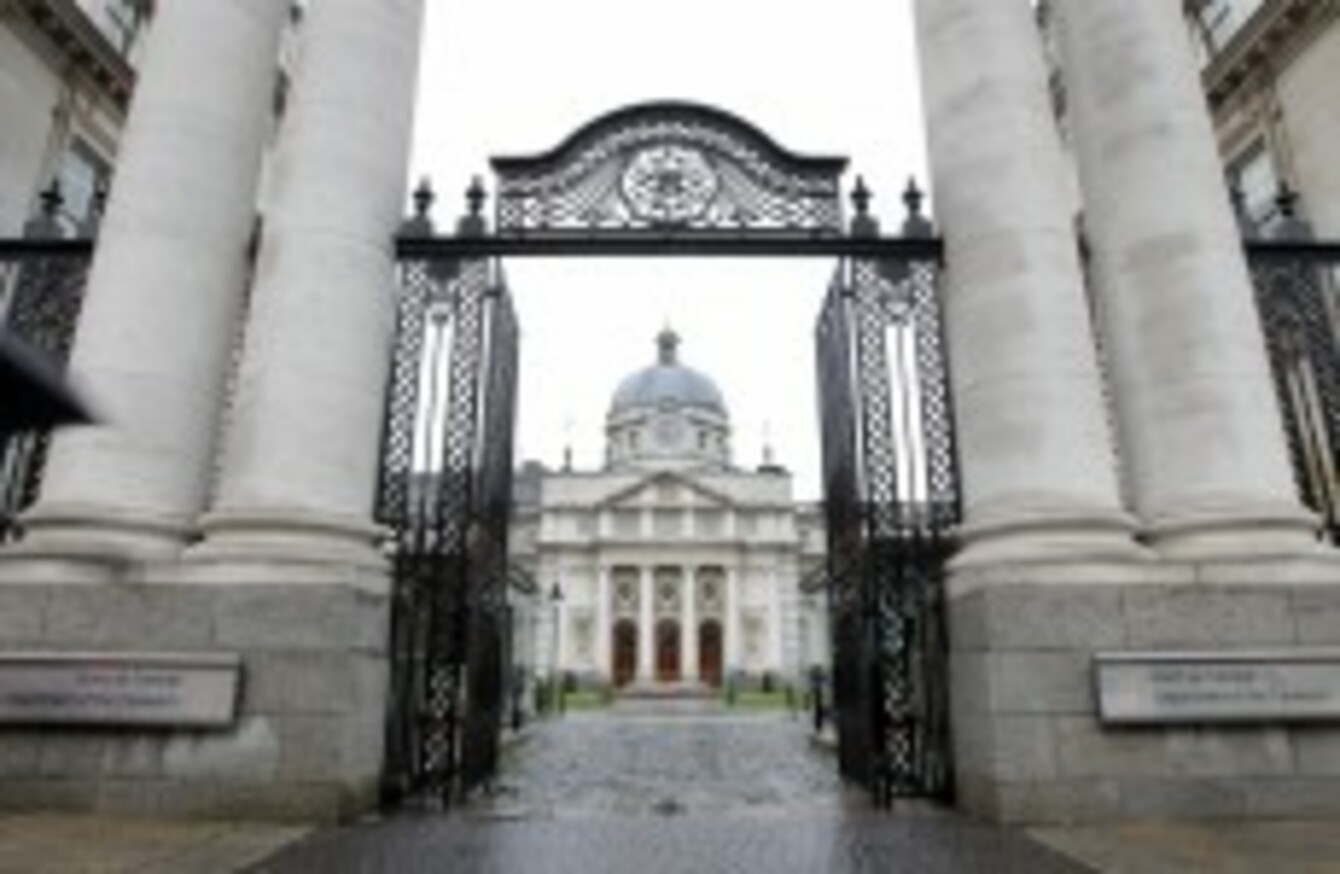 Government Buildings and the Department of the Taoiseach
Image: Mark Stedman/ Photocall Ireland
Government Buildings and the Department of the Taoiseach
Image: Mark Stedman/ Photocall Ireland
THE DEPARTMENT OF the Taoiseach spent over €50,000 on third level courses and training programmes for staff in the last year.
Figures released by the department show that 269 staff were sent for additional training by the department in the 2012/2013 academic year with four people attending post graduate courses at a cost of over €10,000.
Training for Ireland's EU Presidency was also provided  for 319 staff across all departments at a cost of €38,335 last year.
48 members of the Department attended courses in IT skills last year at a cost of €8,655 to the exchequer with three people attending a 'Masterclass in Public Policy' at a cost of €1,425. 16 individuals also received 'Leadership Training' costing the Department €7,500.
(Source: Oireachtas.ie)
The figures were detailed by the Taoiseach's department in response to a Dáil question by Sinn Féin TD Mary Lou McDonald who also requested a breakdown of possible cost savings in this area.
McDonald says that she accepts and understands that up-skilling is important in any Government department but that the rationale for each course must be looked at. She addedthat the figures should also be viewed in light of the problems that occurred with the payments of third-level grants to thousands of third-level students last year.
The full details of expenditure within the Taoiseach's department can be viewed here and includes information on travel, consulting and legal costs.