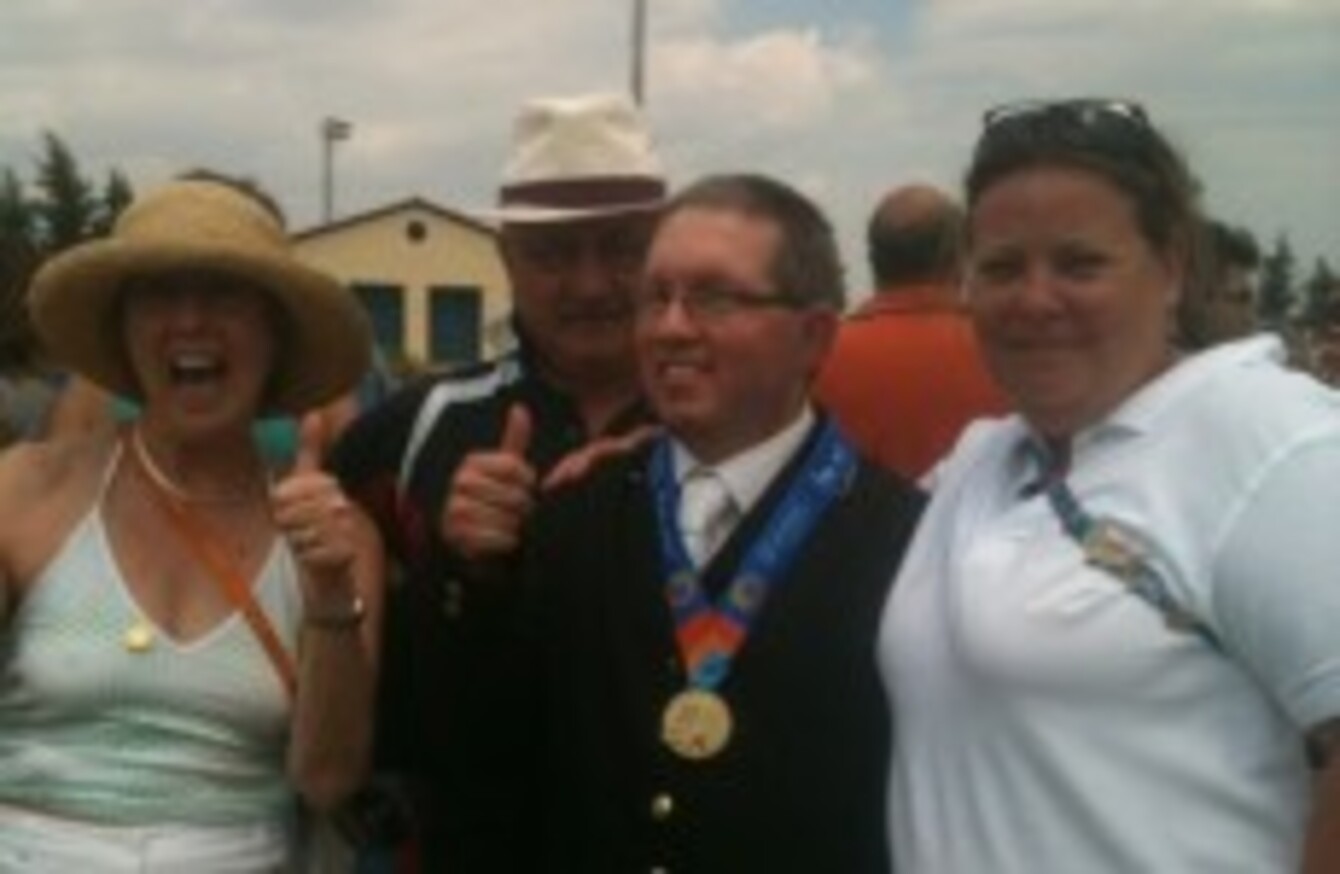 Equestrian gold medal winner Steven Yetman celebrates yesterday with his parents and coach
Image: Special Olympics Ireland
Equestrian gold medal winner Steven Yetman celebrates yesterday with his parents and coach
Image: Special Olympics Ireland
IT WAS ANOTHER winning day for Ireland at the Special Olympics yesterday, with athletes stacking up 14 more medals.
After strong performances across a number of events, the team's medal total now stands at an impressive 34 – including ten golds and 19 silvers. Four golds were earned yesterday in the men's doubles bowling as Paul Bridgman from Cobh, Co Cork and Michael Hardiman from Tallaght, Co Dublin put in a great display – while alongside them Ciaran Mallon from Newry, Co Down and Jonathon Griffin from Ballinasloe, Co Galway also impressed.
Meanwhile gymnast Laura Rumball from Dun Laoghaire, Co Dublin won three medals – one silver and two bronze – in the Artistic discipline, and in the same event Carole Ryan from Newtown, Co Wexford brought in two more golds.
Yesterday was a big day for Irish equestrians, who brought in four medals. Steven Yetman from Donaghadee, Co Down won gold, while Pamela Collins from Kanturk, Co Cork, Sally Duffy and Conor MacGearailt from Athy, Co Kildare all took silver. John Loughane from Ballinasloe, Co Galway narrowly missed out on another medal, coming fourth in his event.
In football the men's 11-a-side team put in a winning performance with a 5-1 trouncing of India, while in the five-a-side event the men's team beat Finland 2-0.
Matt English, CEO of Special Olympics Ireland, said last night: "We are so proud of Team Ireland. They are representing us all so well here in Athens. I would also like to pay tribute to them their coaches and the volunteers who helped to prepare them so well for the Games and who are here supporting and cheering them on – it's been a fantastic team effort!"