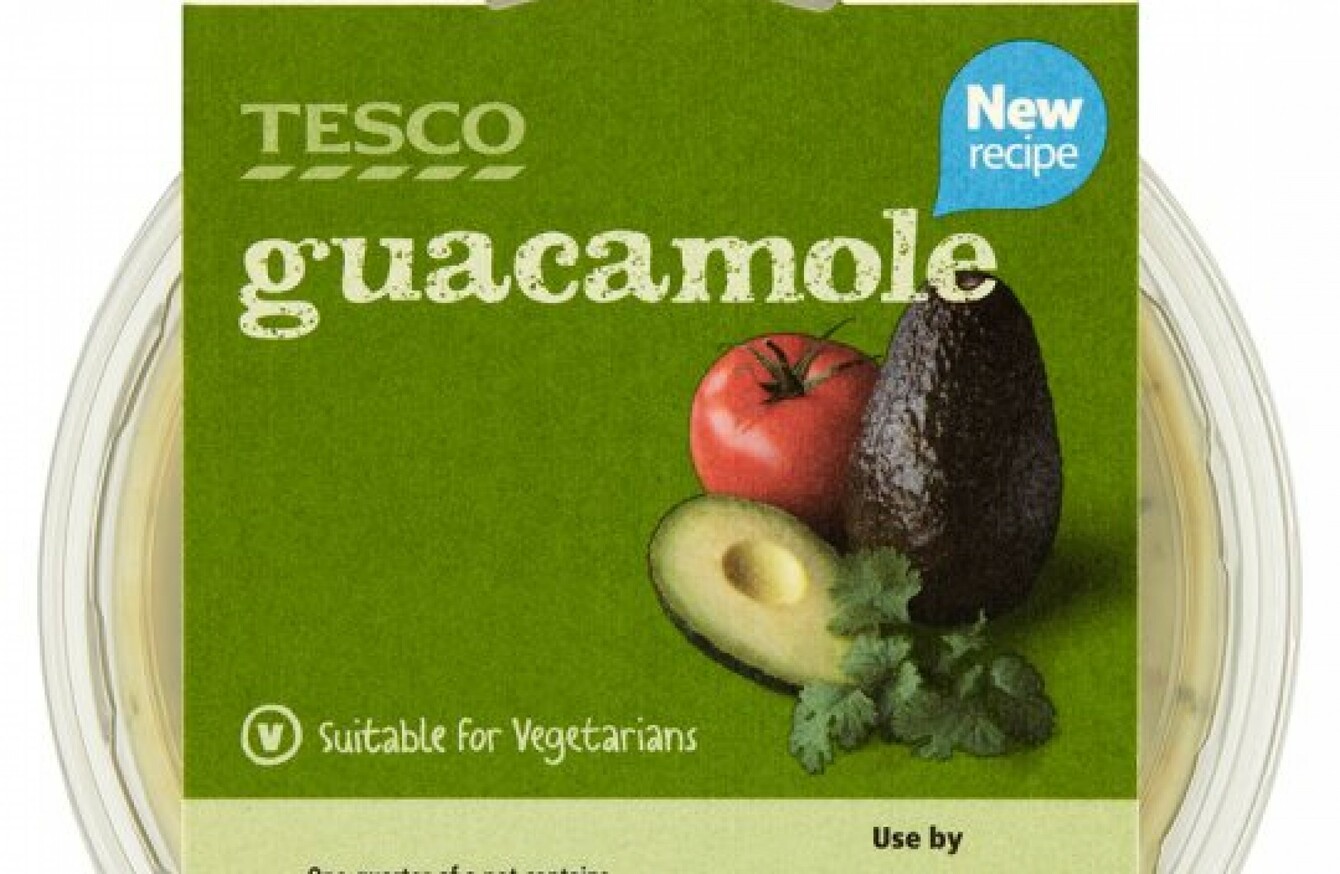 Image: FSAI
Image: FSAI
TESCO IRELAND HAS recalled its guacamole due to the possible presence of salmonella.
Tesco said that it was issuing a point-of-sale notice for any customers who may have bought the guacamole to return it to stores.
The Food Safety Authority of Ireland (FSAI) issued the warning on its website yesterday about the guacamole.
People are being advised not to consume the product, which originated in the United Kingdom.
Anyone who may have consumed the guacamole and is feeling unwell is advised to seek medical advice immediately.
No other product has been affected by this recall in Ireland.