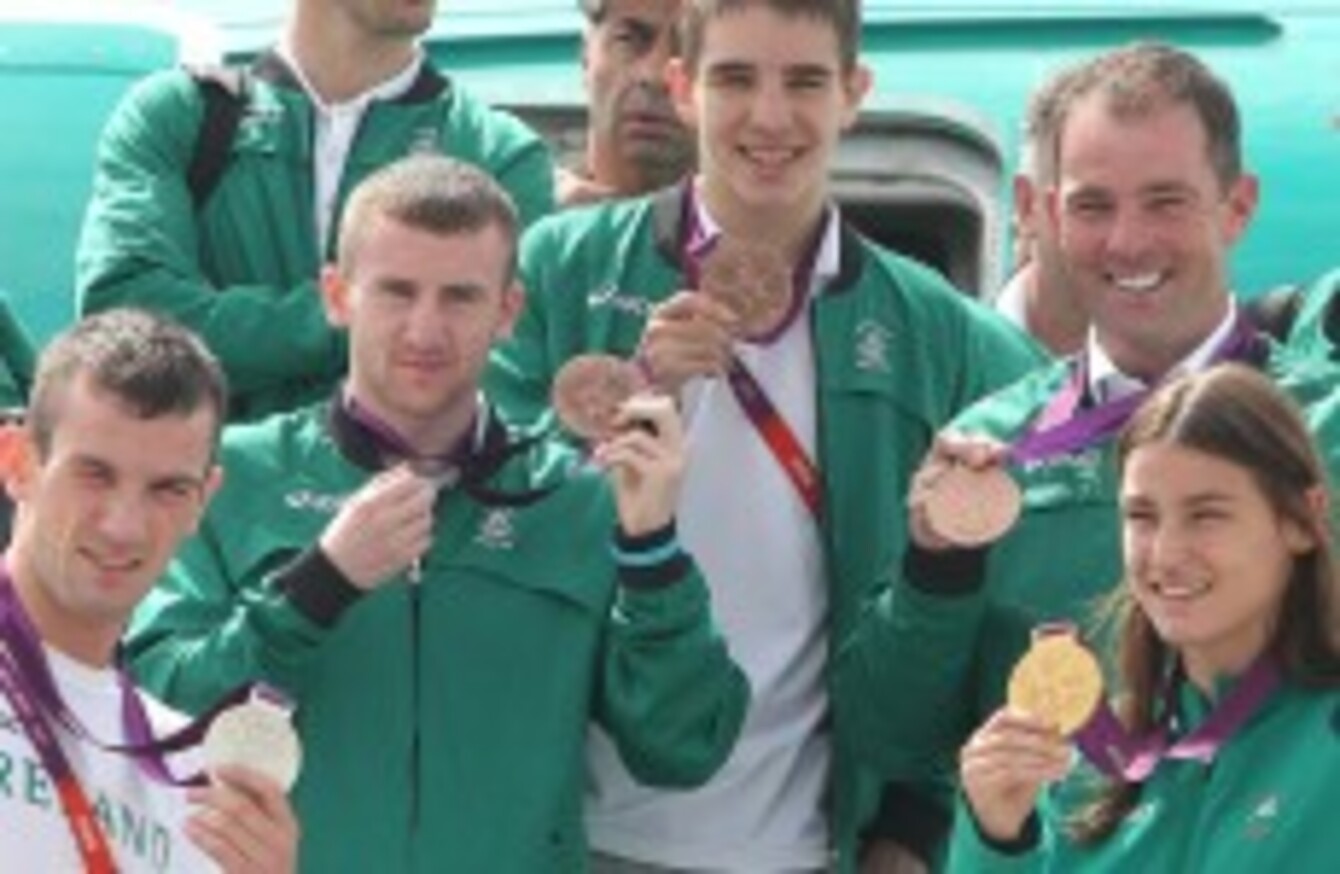 Image: Niall Carson/PA Wire/Press Association Images
Image: Niall Carson/PA Wire/Press Association Images
EACH WEEKDAY evening, TheJournal.ie brings you five things you need to know at 5pm.
1. #HOMECOMING: Ireland's Olympians have returned home following five medal wins at London 2012. The athletes' families were awaiting their arrival at Dublin Airport this afternoon. TheScore.ie's Niall Kelly was among the crowd gathered to greet Team Ireland and writes that Chef de Mission Sonia O'Sullivan praised the bond between the Irish athletes competing at this Olympics.
2. #EVACUATION: A Sinn Féin town councillor in Co Wicklow is recovering after being hospitalised for smoke inhalation he suffered while helping to evacuate his neighbours from their burning home. John Brady of Bray Town Council was among a group of locals who forced their way into a house in Kilbride Grove to help people out of the burning building.
3. #SYRIA: Syria's top representative at the UN Human Rights Council has defected, saying that he felt he could not help his people any more. Danny al-Baaj says that he is in Geneva and is still considering his next step.
4. #LADIES ONLY: Saudi Arabia is planning to develop a women-only city which would facilitate more women entering the workplace while maintaining the kingdom's gender segregation. The project's developers say they aim to open the city next year.
5. #BE NICE: The big Hollywood news today is the official confirmation of Jennifer Aniston's engagement to Justin Theroux – but have you seen these patronising reactions to the couple's news? Ouch…