Image: Shutterstock/Ekaterina Kondratova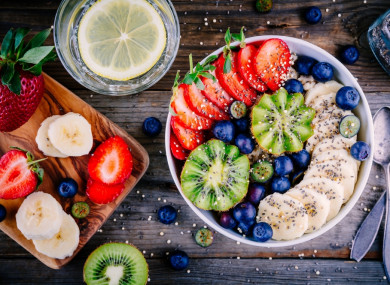 Image: Shutterstock/Ekaterina Kondratova
EVERY MORNING, TheJournal.ie brings you all the news you need to know as you start the day.
1. #GOOD TO GO: The Occupied Territories Bill is fully compliant with EU trade rules, according to new expert legal opinion given to Senator Frances Black.
2. #WAIT A MINUTE: Ahead of a summit designed to seal Brexit, Spain has again threatened to throw a last-minute spanner in the works over the peninsula of Gibraltar.
3. #PATRICK NEVIN: A serial sex offender who attacked three women after meeting them using the Tinder dating app is to be sentenced for one of those attacks later today
4. #FEMICIDE: Women's Aid says that 7 women have died in violent circumstances so far this year, and that almost 9 in 10 women murdered in Ireland are killed by a man known to them.
5. #CARAVAN: Hundreds of Central American migrants staged a demonstration on the US Mexico border yesterday, clashing with soldiers and riot police.
6. #WHISTLEBLOWER: The Irish Examiner is reporting that a prison officer has raised concerns with the justice minister over how deaths are handled in prisons.
7. #WICKLOW: Students and staff at an Educate Together secondary school staged a protest outside Leinster House, amid fears they'll be left "homeless" from next summer.
8. #AWARENESS: Locations around the country are set to be lit red today in support of anti-racism charity Show Racism the Red Card.
9. #BLACK FRIDAY: Sales begin today in what's considered the start of the Christmas period – if you're going to miss out, you've always Cyber Monday to look forward to.
On the go? You can now listen to the 9 at 9 as an audio bulletin from TheJournal.ie, supported by Volkswagen. Get started by hitting the button below.