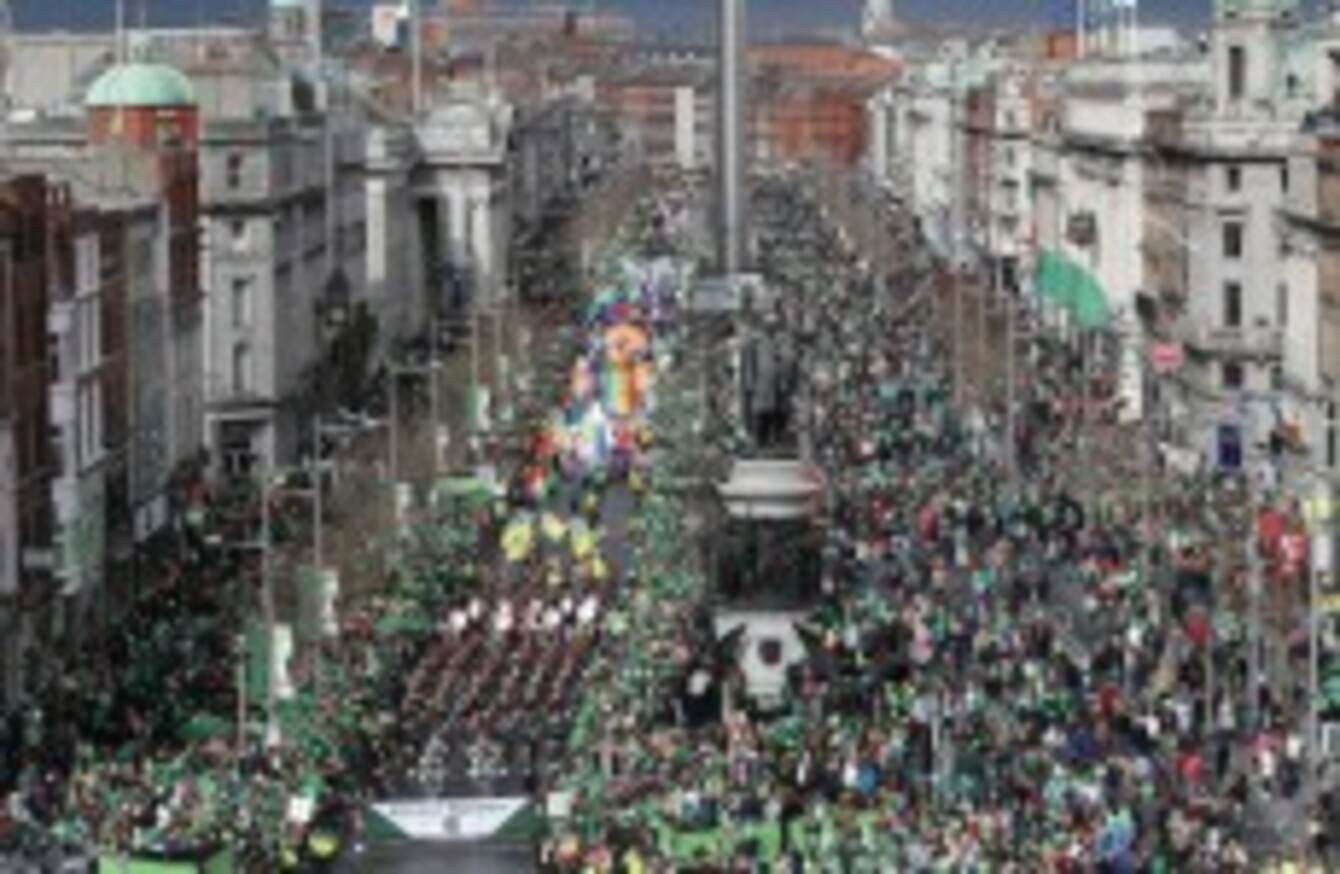 The parade on Dublin's O'Connell Street today
Image: Laura Hutton/Photocall Ireland
The parade on Dublin's O'Connell Street today
Image: Laura Hutton/Photocall Ireland
EVERY EVENING, TheJournal.ie brings you a round-up of all the day's main news as well as the bits and pieces that you may have missed.
Happy St Patrick's Day! Have you had a good one so far? Whether you made it to a parade or not, you can check out the best photos of Dublin's giant parade here. Over 500,000 people took to the streets of the capital today, with thousands more attending parades in cities, towns and villages around the country. Yay!
But it wasn't just about Ireland. Iconic sites around the world, including the Sydney Opera House and the Leaning Tower of Pisa all went green for the day. Which one do you think looks the best?
Brendan Howlin has said that the investigation into the banking crash needs to speed up and make findings. The Minister for Public Expenditure also suggested that the referendum on public inquiries could be rerun.
US President Barack Obama enjoys – or at least, drinks – a Guinness at The Dubliner Restaurant and Pub in Washington today with his cousin Henry Healy and Ollie Hayes, a pub owner from Moneygall. (Photo: Pete Souza/White House)
Dozens of people are believed to have been killed in twin explosions which hit the Syrian capital of Damascus earlier. Preliminary investigations suggest that car bombs were involved in the attacks which left at least one hundred others wounded.
George Clooney has been released from jail after being arrested yesterday in a protest outside the Sudanese embassy in Washington. Phew.
Finally, for the day that's in it, we couldn't decide on a suitable cheesy Irish song – so we went with this one instead. Have a good one: