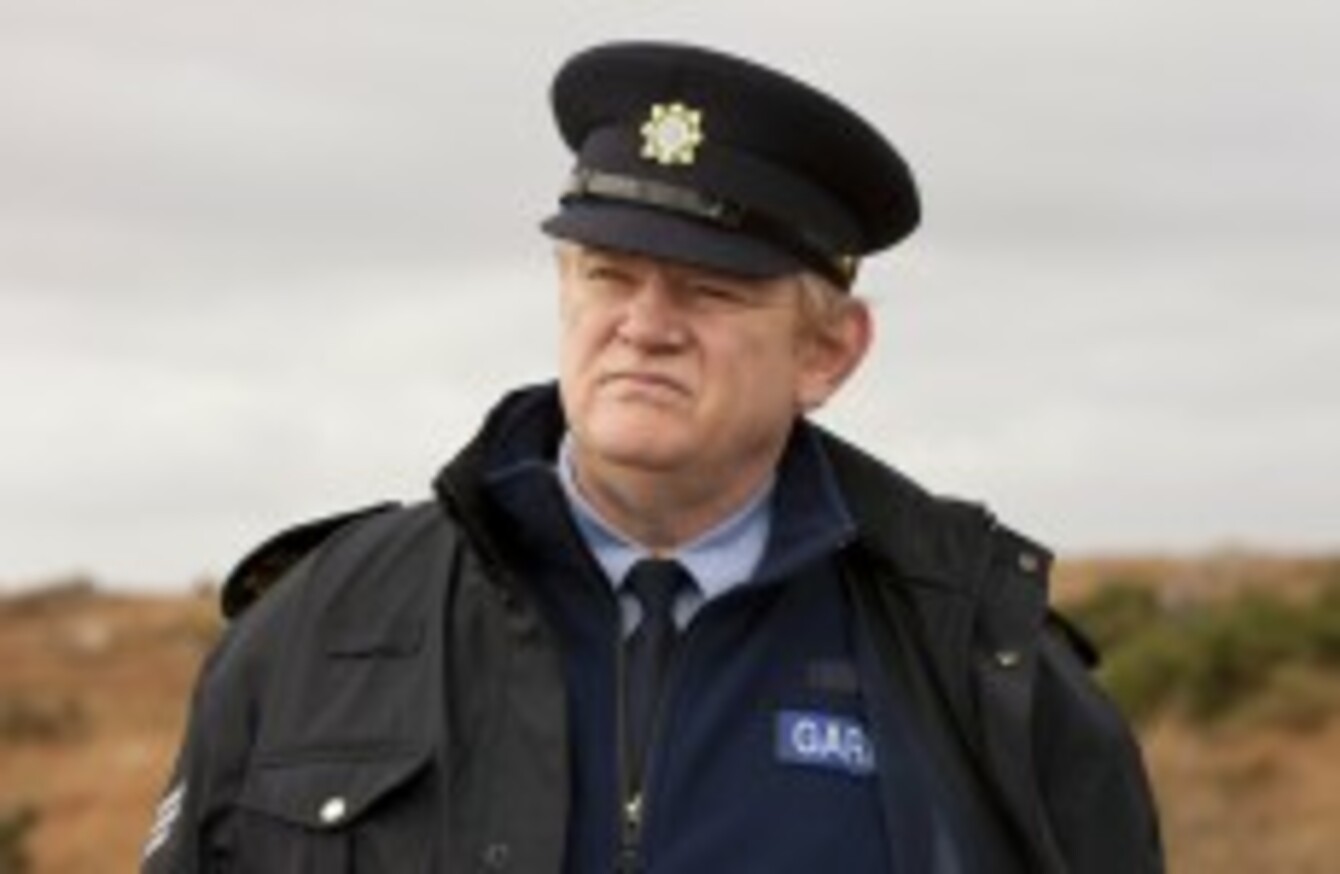 Brendan Gleeson as Sgt Gerry Boyle
Brendan Gleeson as Sgt Gerry Boyle
A WEST OF IRELAND Garda has taken on a mob of bridesmaids and won – at the box office at least.
The Guard, an Irish film starring Brendan Gleeson as the prostitute-using, confrontational Sgt Gerry Boyle, took half a million euro at the Irish box office at the weekend. It knocked Hollywood comedy Bridesmaids off the No.1 postition.
Andrew Lowe of Element Pictures, which is distributing The Guard, said today that:
We are thrilled that Irish people have flocked to see The Guard in such strong numbers. The international success of The Guard has been exciting but success at home is still the most gratifying.
The opening weekend success of The Guard is on a par with those of previous Irish movie hits, Michael Collins and In Bruges (the latter of which also starred Gleeson, alongside Colin Farrell). The Guard is directed by John Michael McDonagh, brother of playwright Martin, and also features Don Cheadle in its cast. It won Best Irish Feature at the Galway Film Fleadh at the weekend.
As it happens, there is an Irish element in Bridesmaids too, with Roscommon actor Chris O'Dowd playing a love interest for main character Annie (Kristen Wiig).
Which one will you go see tonight? Here are the trailers to help you decide…
The Guard

Bridesmaids