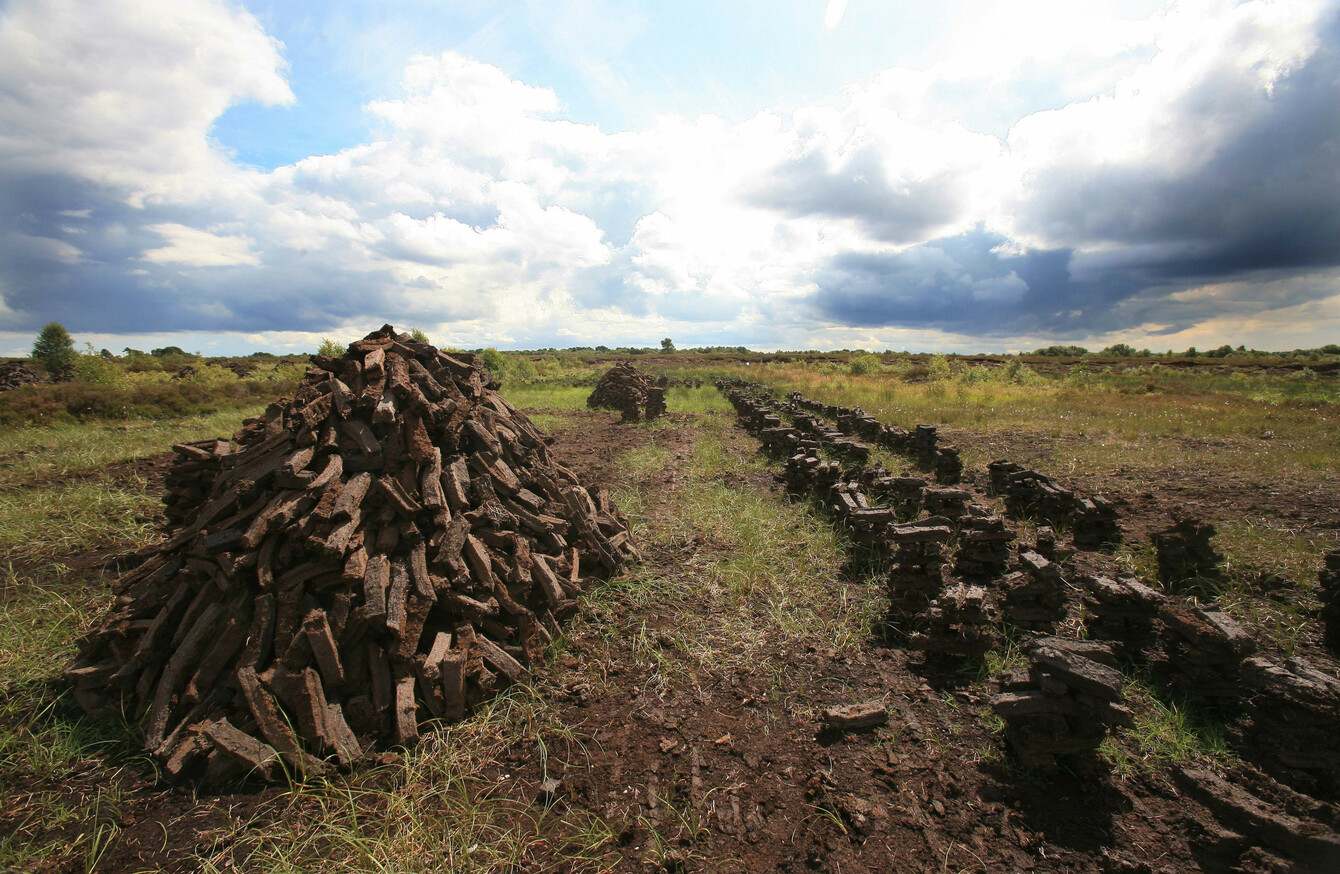 Image: Photocall Ireland
Image: Photocall Ireland
A NEW INITIATIVE to bring back 10,000 years of Irish history through the restoration of raised bogs across Ireland has been launched today.
The Living Bog Project will see restoration measures take place on 12 raised bog special areas of conservation (SACs) in seven counties – Offaly, Westmeath, Longford, Roscommon Galway, Meath and Cavan.
Ireland currently has 53 raised bog SACs.
Dating back over 10,000 years, raised bogs once formed extensive wetland over much of the central lowlands of Ireland, covering an estimated 310,000 hectares of land – over 26% of the total land area of Ireland.
The most recent ecological surveys show that the area of active raised bog within Ireland's 53 SACs was 1,940ha in 1994. This decreased to 1,210ha in 2014, a loss of 730ha.
Minister for Culture, Heritage and the Gaeltacht Heather Humphreys launched the €5.4 million project in Clara, Offaly today.
"I hope this project will go towards the creation of a 'peat district' for Ireland, an area of raised bogs which will give visitors a chance to discover 10,000 years of history," Humphreys said.
The Living Bog Project
The Living Bog restoration work plans to re-create over 750ha of active raised bog and improve a total of 2,649ha of raised bog habitat – the equivalent of almost 7,000 Croke Parks.
The project will restore a habitat which supports hundreds of native species, including the shy red grouse, which is under threat, the endangered curlew, rare invertebrates, amphibians and insects, and an array of plant life.
It's estimated that although bogs and peatlands cover just 3% of the world's total surface, they store over 30% of the soil's carbon and twice as much carbon as all forests in the world.
Ireland's National Peatlands Strategy emphasises the role of peatlands in storing carbons and makes recommendations on continuing research of how peatland management might be used reduce greenhouse gas emissions.
The project is set to develop new methods of monitoring carbon emissions to contribute information to this area.
The ecology team have so far unearthed two new county records for plants in Offaly and Longford and recorded a type of moss not seen in Longford for over 50 years.
"This is the biggest single raised bog restoration project in the history of the state. The project, in consultation with landowners and local communities, will use active restoration measures to establish suitable conditions for peat to once again form on the bogs," Humphreys said.
The project will also support community-led amenities at the bogs, with new walking trails and boardwalks being developed as the bogs become educational and environmental amenities.