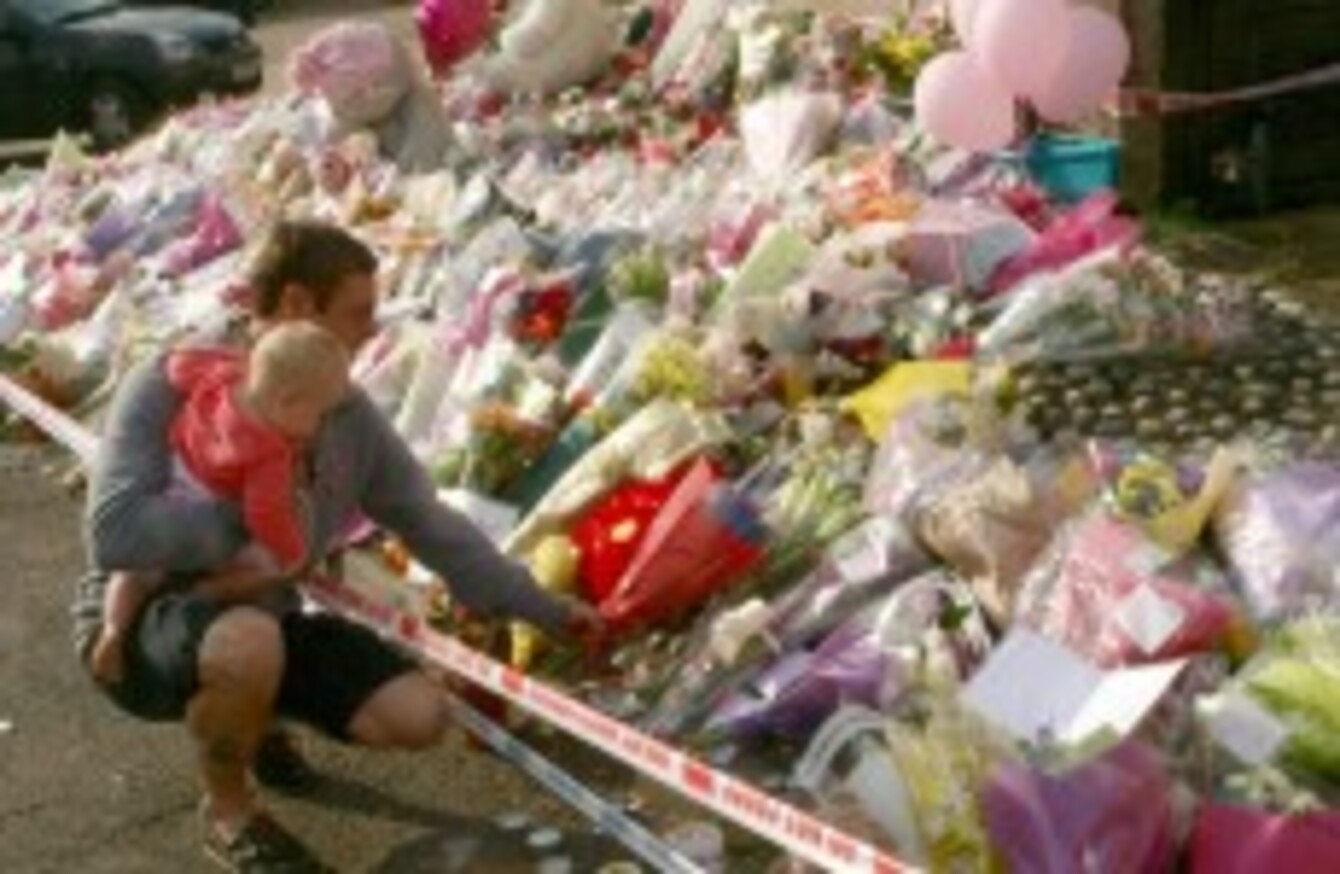 A man lays flowers at a memorial for Tia Sharp near her grandmother's home
Image: Max Nash/PA Wire
A man lays flowers at a memorial for Tia Sharp near her grandmother's home
Image: Max Nash/PA Wire
POLICE IN LONDON investigating the disappearance of 12-year-old schoolgirl Tia Sharp have charged her grandmother's partner with murder.
37-year-old Stuart Hazell will appear before a court on Monday, Scotland Yard has said.
Hazell was arrested by police on Friday evening, several hours after a body was found at the home of Tia Sharp's grandmother in New Addington in south-east London.
Tia Sharp's grandmother, Christine Sharp, was also questioned in connection with the case before being released on bail.
The schoolgirl was last seen on Friday 3 August. Hazell was the last person to report seeing Tia alive and said that she had gone into a nearby town to buy a pair of flip flops.
The Metropolitan Police in London have apologised to the mother of Tia Sharp for not finding the body of her missing daughter earlier, despite carrying out four examinations of the property.
In a statement, police said it was "clear that human error delayed the discovery of the body within the house".
"We have apologised to Tia's mother that our procedures did not lead to the discovery of the body on this search," Commander Neil Basu of the Metropolitan Police said.
A post mortem is due to be carried out on the body on Monday. It is not yet known how the girl died.