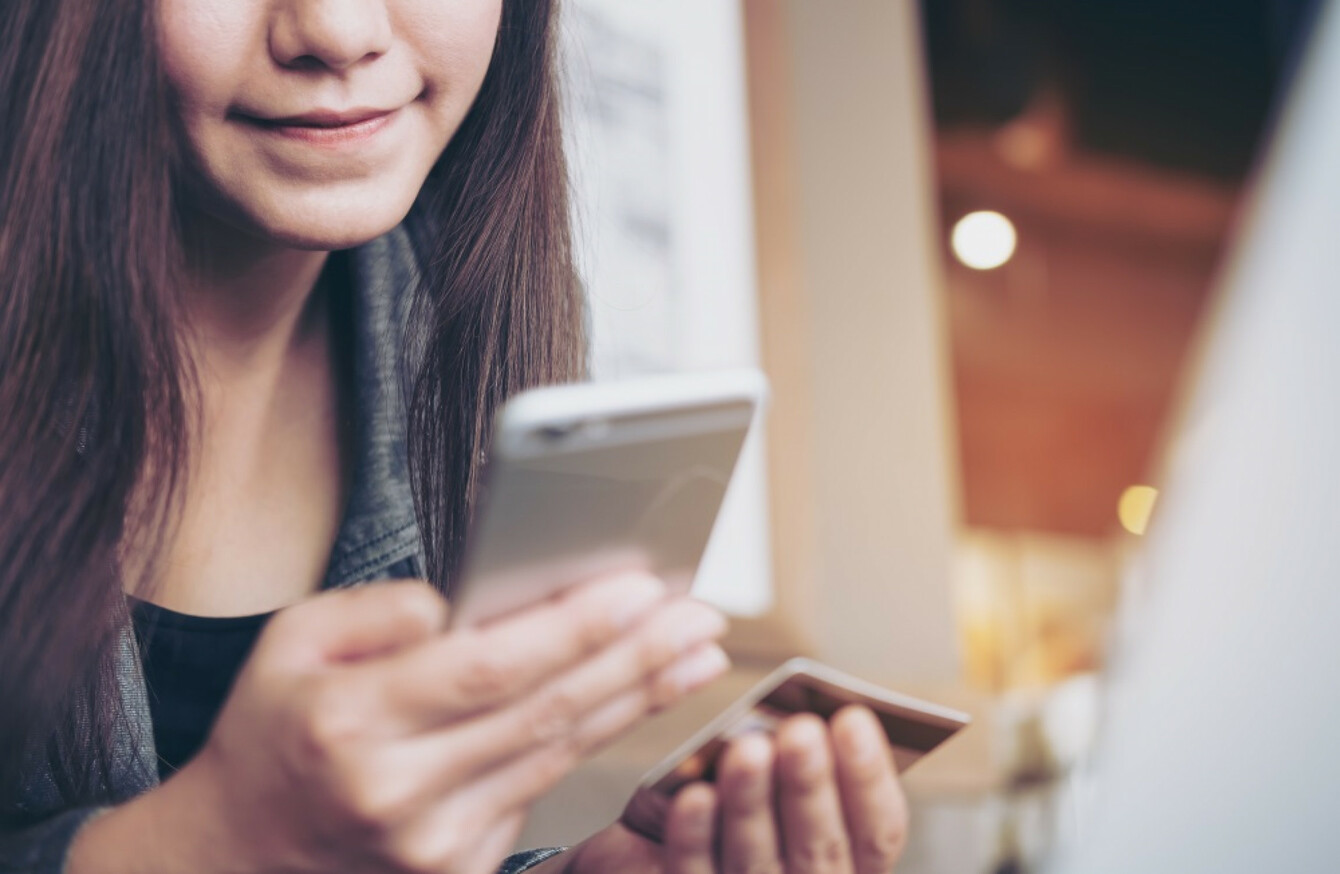 Image: Shutterstock
Image: Shutterstock
"TIDYING IS THE act of confronting yourself," says Marie Kondo.
The Japanese home cleaning guru may have been referring to organising sock drawers here, but her advice is just as effective when it comes to streamlining your finances.
If you find that each month is a sprint to payday, or that one unexpected dental or doctor payment can throw your whole budget out of whack, then it might be time to reframe your thinking about money – and to start holding yourself accountable.
Aside from Kondo's wisdom, what other tips might help steer you in the right direction? We asked some of Ireland's best financial coaches and budgeting experts to share the advice their clients have found most useful…
1. Treat your money like a bold child (but also as a best friend)
Your money needs rules and boundaries just like young kids do, says Aoife Gaffney, a financial mentor, author and founder of Prudence Moneypenny Coaching.
What you don't want is money that runs off, does its own thing and leaves you wondering where it went. So set out a spending and savings plan to keep everything in check.
The easiest way to stay on track with your finances is to check in regularly, as you would with a best friend, she adds. "Spend time with your money, don't be afraid of it. Check your bank balance daily, organise your wallet every day, and make space for money management in your life."
2. Use the "pot of gold" strategy
​For Morgan O'Connell, a financial coach and the founder of Arrow Coaching, it all comes down to one thing: your pot of gold.
Theoretically it is possible to quantify all the money you will make in your lifetime and put a number on it. Think of your finances simply as a pot of gold that you carry around with you. This pot is finite. Money drips in from your salary, and money drips out as you spend it.
O'Connell suggests taking some time to think about your life goals and how best to use your "pot" to satisfy them.
With this finite level of money in mind, you'll start to think twice about buying the things you don't need. You'd be amazed how much your spending might reduce.
3. When it comes to fees, think like Scrooge
Everyday banking, spending and saving comes with fees attached, be it interest on loans, transaction fees or credit card charges – but you could be paying out far more than you need to be with your current provider.
If you want to streamline your money management, O'Connell suggests figuring out what kinds of fees you are paying and finding out if they can be reduced by shopping around. And make sure to read the fine print when it comes to "no transaction fee" deals – there may be hidden clauses you might miss otherwise:
You will never get that money back once paid. Develop a healthy hatred of paying out any charges that you don't have to, and look out for a better deal where you can.
4. Follow the 50/30/20 rule
If your end goal is to spend less and save more, Gaffney has some smart advice for figuring out how much to put aside each month:
Stick with percentages rather than a set amount of money – so aim to put aside a set percentage of your income. This allows for more flexibility.
In the 2005 book All Your Worth, US senator Elizabeth Warren outlined the now-popular 50/30/20 rule. It's a basic, but helpful budgeting plan involving percentages: use 50% of your income for living essentials, 20% for savings and investment, and 30% for disposable income.
5. And know that money management is based on two key questions
Whether you're saving for a car or just want to make it to payday with some money left in your account, it all comes down to two questions, says Sean MacHugh, a financial coach with Ignite Coaches:
What money do you have coming in on a regular basis? And what money do you have going out? Those are the two most important factors in any kind of financial planning.
If you're overspending, then you either need to find a way to earn more and maximise your income, or you need to figure out how to spend less. MacHugh adds:
Are there savings to be made in different areas, from your utility bills to your daily expenditure? When it comes to money management it can be difficult to think straight, but it is primarily about common sense.
Ready to streamline your finances? Lodge €2500 per month and get free day to day banking with a KBC Extra Current Account. No need to maintain a minimum balance either. See here for more.
Terms and conditions apply. KBC Bank Ireland plc is regulated by the Central Bank of Ireland.