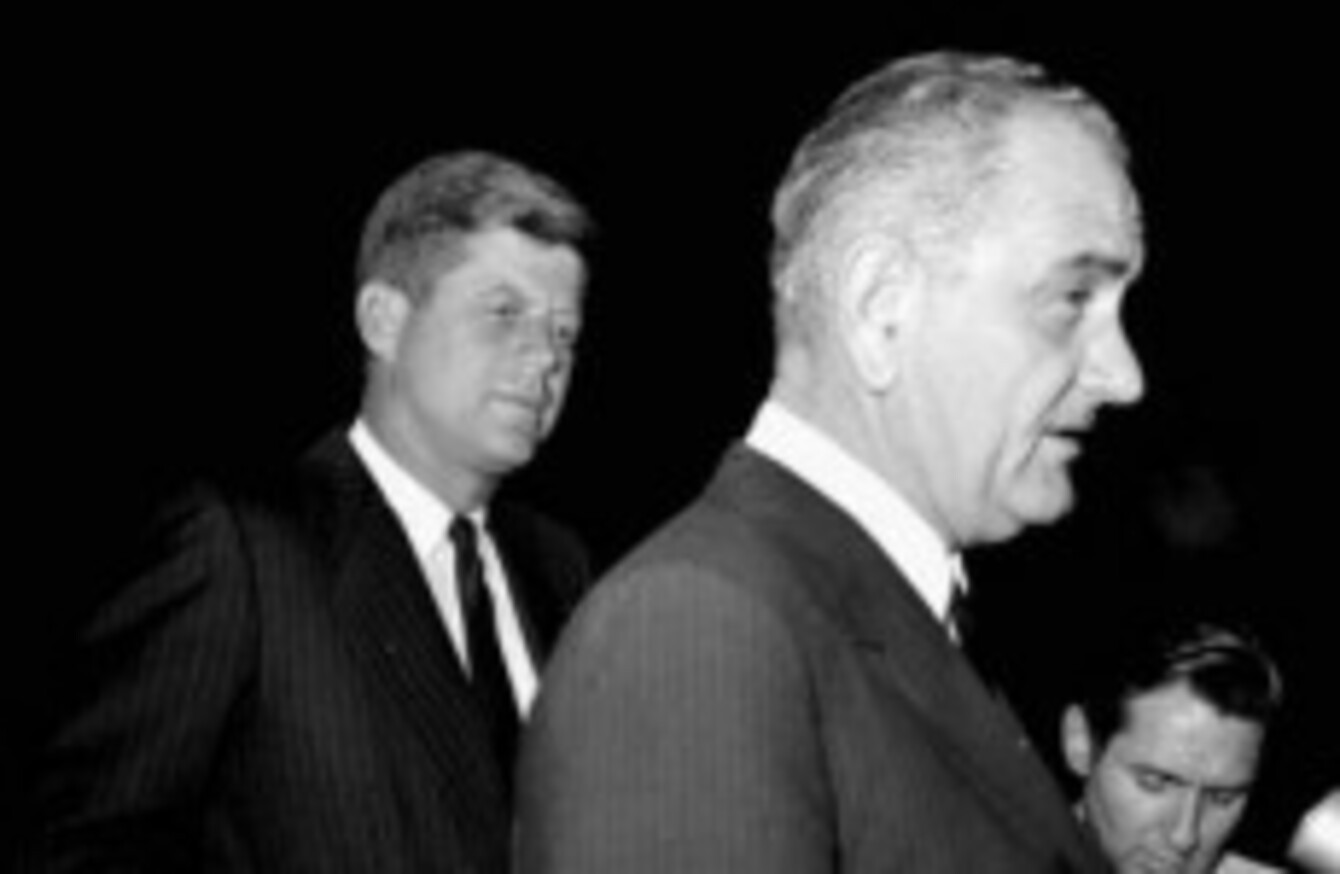 Image: Henry Griffin/AP Photo
Image: Henry Griffin/AP Photo
US PRESIDENT LYNDON B Johnson would be "warm and friendly" to Ireland, but "without depth of feeling".
That was the impression of the Irish ambassador to America TJ Kiernan just nine days after Johnson became President following the assassination of John F Kennedy.
The report, made available today by the National Archives of Ireland and UCD's History Hub shows Kiernan's feelings on relations in Washington, where fierce battles raged in Congress over civil rights laws.
A picture of two diametrically opposed leaders is painted by Kiernan: Johnson the "business executive man of action" and Kennedy, "a thinker".
Johnson will be friendly to Irish interests in 1964, "at least", Kiernan says. But that is only because he is looking at the 1964 Presidential Election (where he would comprehensively beat Barry Goldwater).
Kiernan says that although he has pledged to continue on JFK's policies, "differences of emphasis may be expected, at least".
He says that Johnson faces his biggest challenge in continuing JFK's civil rights policies, facing fierce opposition from Southern Democrats like himself.
Lapsing into a rare moment of prophesy, the report suggests that Johnson's ability to compromise would speed up the civil rights struggle.
Kiernan makes little mention of what he expects from Johnson on the world stage, saying only that he expects Johnson to be less invested in the UN than Kennedy.
TJ Kiernan would retire from the post of Irish Ambassador and from diplomatic life, in April 1964. His successor William P Fay faced different landscape when he reached the American capital.
The full letter can be read here.