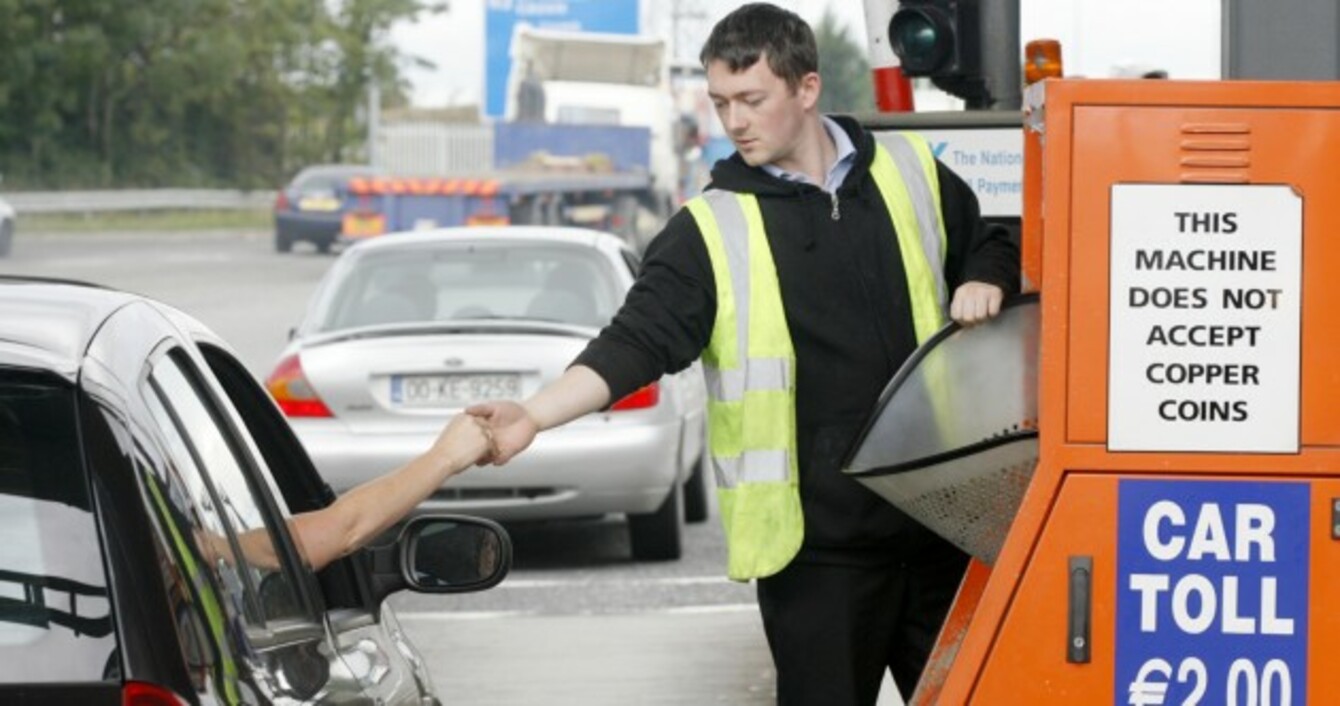 File photo of an M50 toll booth.
Image: Mark Stedman/Photocall Ireland
File photo of an M50 toll booth.
Image: Mark Stedman/Photocall Ireland
THE NUMBER OF vehicles using toll roads in Ireland has increased significantly in recent years.
Figures released by the National Roads Authority (NRA) show there are 20% more cars and vans using the M50 now compared with four years ago, and 13% more trucks.
Some 38,446,000 non-HGVs used the M50 in 2014, up from 31,998,000 in 2010. During the same period, the number of HGVs using this motorway increased from 4,488,000 to 5,070,000.
Since 2010 there have been smaller increases on the M1 Dundalk, the M4 Kilcock/Kinnegad, the M3 Clonee, the N6 Galway and the M8 Fermoy toll roads.
There was a 27% increase in the number of trucks using the Limerick Tunnel since 2010, and a 20% jump in the number of HGVs using Dublin's Port Tunnel. The same tunnels had respective increases of 18% and 22% in the number of cars passing through.
The figures were published in response to a parliamentary question asked by Fine Gael TD John Deasy.
A government spokesperson said the increased use of motorway tolls "show a real and tangible indication of growth in the economy".
However, An Taisce has expressed concerns that the new figures indicate congestion, pollution and greenhouse gas emissions are all on the rise.
In a statement released today, the charity – which works to preserve and protect Ireland's heritage – noted that traffic congestion is "back to 2008 boom-time levels".
This increases transport greenhouse gas emissions, which have risen by 2.1 % in 2013 over the previous year's levels.

Congestion affects economic productivity, slows down public transport and service vehicle movement, undermines cycling and causes local air pollution in particle emissions, particularly from diesel vehicles.