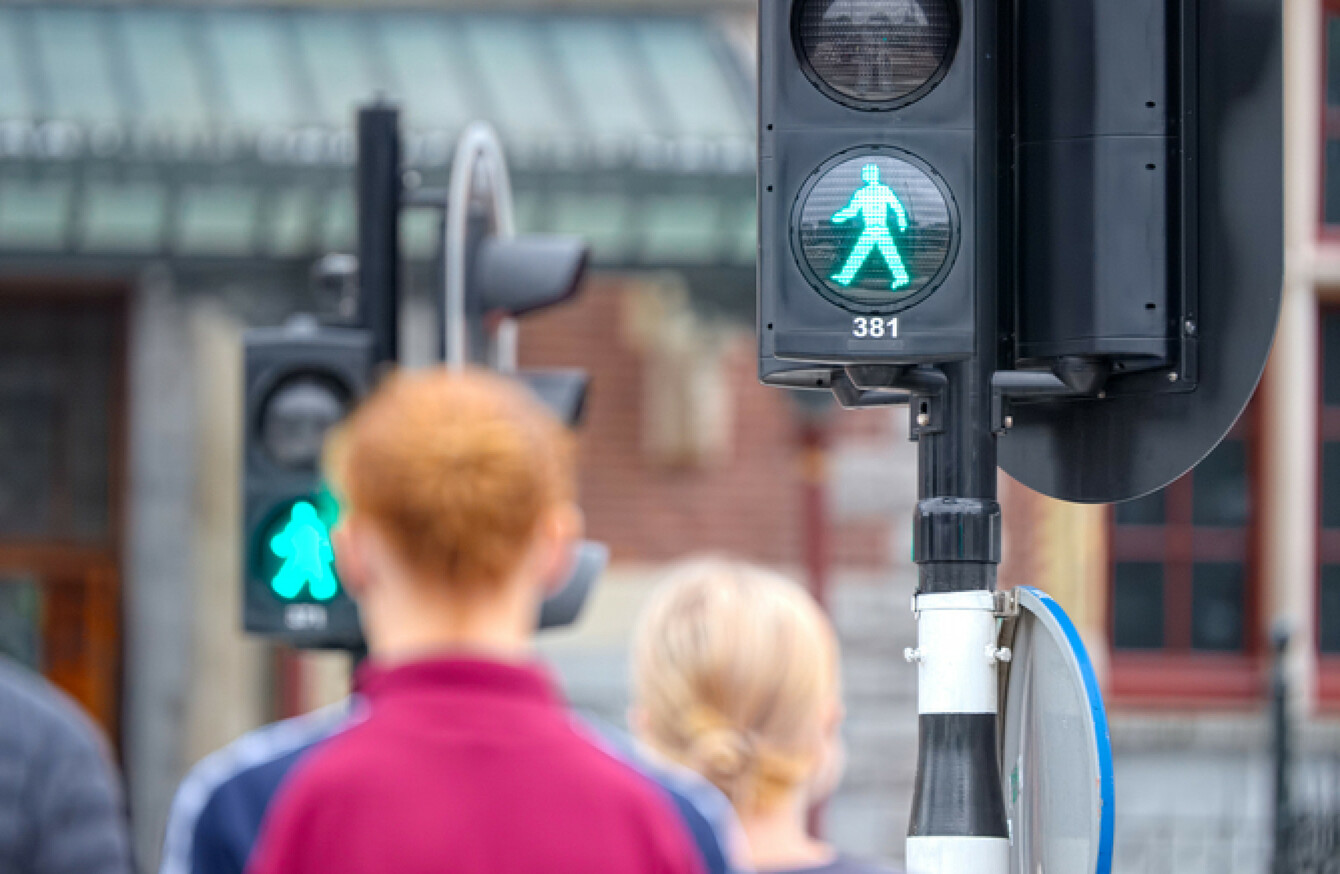 Image: Shutterstock/arkanto
Image: Shutterstock/arkanto
NEW RESEARCH HAS indicated that the benefits achieved by walking could be offset by exposure to tiny particles of soot or dust found in traffic fumes on busy roads.
Even short-term exposure (that's around two hours, according to the study) appears to thwart the benefits of walking on the heart and lungs among adults aged 60 or over.
The study, published in The Lancet, reached this conclusion by comparing the health effects of walking along a traffic-polluted road versus walking through a park. The effect was particularly marked in people with existing respiratory illness.
According to a recent report by the Environmental Protection Agency (EPA), transport emissions increased by 3.7% in 2016, which is a major concern for Ireland as it battles to reduce emissions to keep in line with the Paris Agreement.
EPA statement
The EPA said that around 1,500 premature deaths in Ireland in 2014 were directly attributable to air pollution, "mainly due to cardiopulmonary and respiratory health impacts from particulate matter".
The two major pollutants of the most concern that arise from traffic are nitrogen dioxide (NO2) and particulate matter (PM).
There are also "significant human health impacts from nitrogen dioxide (NO2) and particulate matter (PM) emissions, which include cardiovascular disease, lung disease and heart attacks", the EPA said.
Poor air quality is a major public health issue with approximately
A senior author of the study, Professor Fan Chung from the National Heart & Lung Institute at Imperial College London, UK said that the research doesn't mean older people should stop exercising because of this finding.
"… this should not be seen as a barrier to many older people for whom walking is the only exercise they do. We suggest that, where possible, older adults walk in parks or other green spaces away from busy roads."
Air pollution is responsible for around 5.5 million premature deaths worldwide every year. In the UK, polluted air contributes to 40,000 deaths each year, nearly a quarter of them in London.
Methodology
The study was done in 119 older adults (aged 60 or over) including 40 healthy volunteers, 40 individuals with stable COPD, and 39 with stable ischaemic heart disease.
Participants were randomly assigned to spend 2 hours walking along the western end of London's Oxford Street where traffic is restricted to diesel-powered buses and cabs, or through a traffic-free section of Hyde Park, London.
Three to eight weeks later, participants did the other walk. All participants had abstained from smoking for the past 12 months, and continued any medications as usual throughout the study.
Levels of traffic-related air pollutants (black carbon, particulate matter, ultrafine particles, and nitrogen dioxide) and measures of lung function and cardiovascular responses were taken before and during each walk.
The detrimental health effects of pollution were particularly marked in participants with cardiovascular and lung diseases.
Interestingly, further analyses found that pollution levels on Oxford Street resulted in worsening arterial stiffness in participants with ischaemic heart disease not using cardiovascular drugs, but had little effect on those taking medication, suggesting that these drugs might have protective effects. More research is needed to confirm this finding, the study concluded.