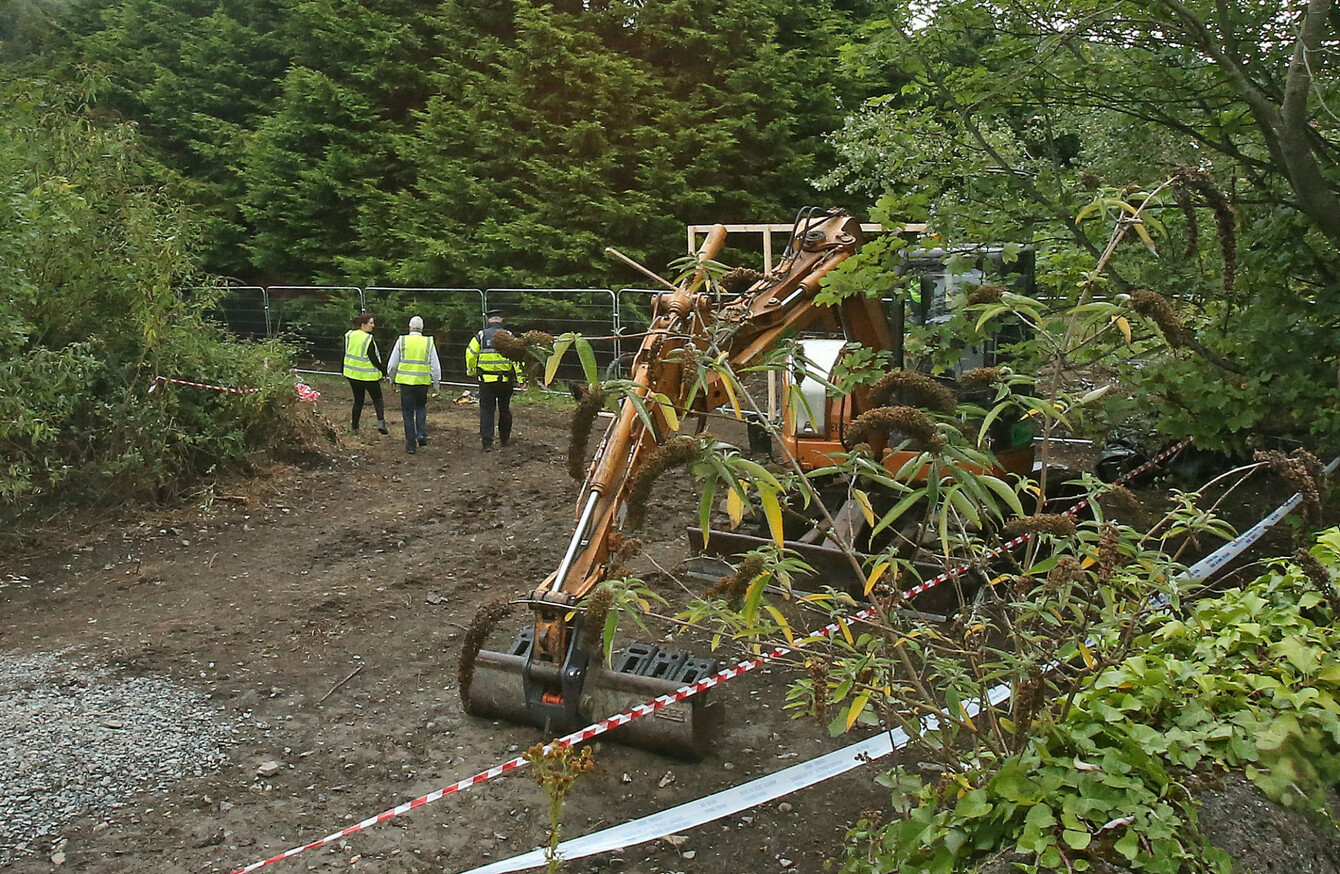 Image: Niall Carson/PA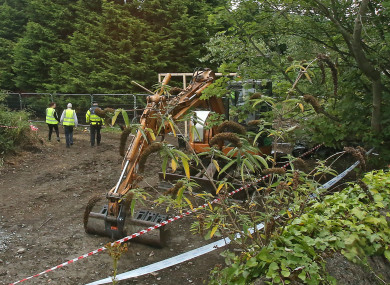 Image: Niall Carson/PA
THE SEARCH OF a site in Chapelizod, Dublin, by gardaí investigating the disappearance of 22-year-old Trevor Deely in 2000 is expected to take a number of weeks.
Yesterday a gun was found at the site, which was cordoned off by gardaí on Saturday after a tip-off about the location of Deely's remains. The young man went missing in December 2000 after attending his office Christmas party.
Former garda sergeant Alan Bailey was the coordinator for Operation Trace, a unit set up to investigate the cases of six women who went missing in Ireland in a three-year period. As part of this investigation, Bailey said his team also looked at Deely's case. Though it did not fit the profile, he went missing around the same time and the circumstances of his disappearance were "a cause for concern", Bailey told TheJournal.ie today.
"Here was a chap on the cusp of life, he had no problems, no push-pull factors, he was out enjoying a few drinks with workmates on Christmas week. He was seen on CCTV in the city centre and then he just disappeared. He just turned a corner and was never seen again."
The search which began Saturday in a woodland area of Chapelizod has been described as the most significant break in this case. "You're looking at a huge task – it's three acres of land, so that's two or three weeks at least," Bailey said. "It's a huge undertaking."
In cases such as this they would send in cadaver dogs, then they would clear the growth and search for any anomalies, so there's a lot to be done, they are there for the long-haul certainly.
"There would appear to have been an awful lot of false dawns with this so I just hope this one is it," Bailey said.
He gave credit to the Deely family for the campaign they have run over the almost 17 years since Trevor went missing.
"They have been relentless, but also so well measured. The campaign has been well run and you have to admire them for that. It would be very important for the family now, the not knowing is the worst part so this would give them that little bit of closure."