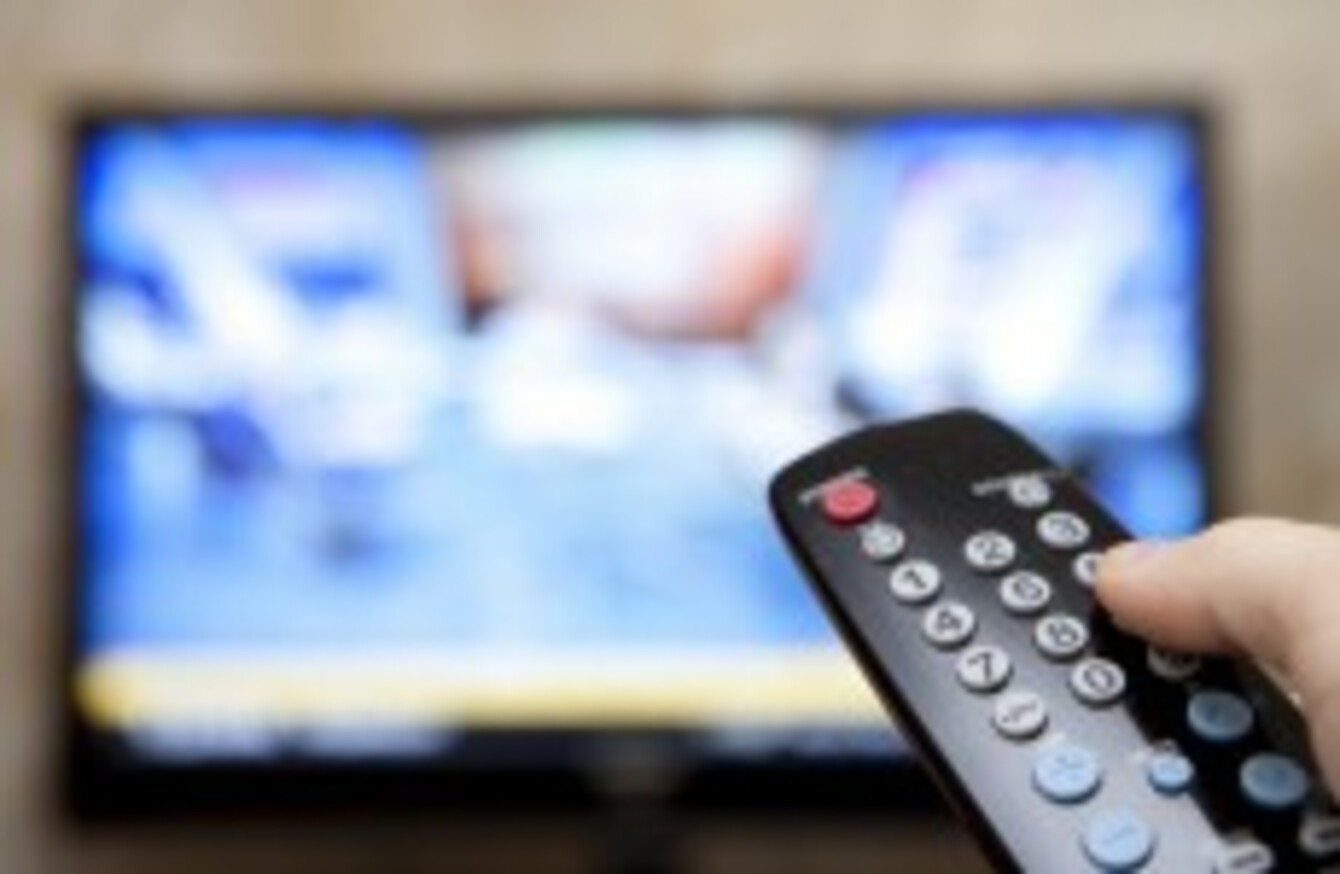 Image: Shutterstock/Dmitriy Karelin
Image: Shutterstock/Dmitriy Karelin
TV3 CLAIMS IT is 'closing the gap' on RTÉ, as its New Year's Day ratings showed strong gains for the station.
According to the new data, TV3′s share was up 22% on 1 January compared to the same day last year, closing the gap on RTE by 26.3% that day for adults aged over 15.
RTÉ is the number one broadcaster in Ireland, and the ratings show that for adults aged over 15, RTÉ One's share went up 1% yesterday (from 17.82 to 18), while RTÉ One +1′s rating went up 40.8%, from 0.48 to 0.69.
But RTÉ Two saw a dip in its share for this sector of viewers, down 40% (7.53 down to 4.52). Meanwhile, TV3′s share went up 5.35; TG4′s share went up 69.7% (from 2.74 to 4.65) and 3e's share went up 76% (from 2.15 to 3.59).
Setanta dropped 32% (from 0.25 – 0.17) yesterday year-on -year. UTV saw a drop of 63.5%, bearing in mind that UTV Ireland launched yesterday. Its share was 2.65.
The top two TV3 programmes for 1 January were Mission Impossible: Ghost Protocol, and Brendan Grace: A Night at the Opera.
Seven out of the top 10 most popular shows among Irish TV audiences yesterday were on RTÉ One, with the first and second most popular shows that day being the Nine-O'Clock and Six One news bulletins.
Eastenders was the most popular soap, and Fair City was the second most popular soap yesterday.
Mrs Brown's Boys was the most watched show on Irish TV on New Year's Eve, with 733,000 viewers.
The news comes as TV3 prepares to launch new programmes, including Red Rock and an Irish version of Gogglebox.
Image sources: TV3/Source: TAM Ireland Ltd/ Nielsen TAM, Live plus VOSDAL data, National Individuals