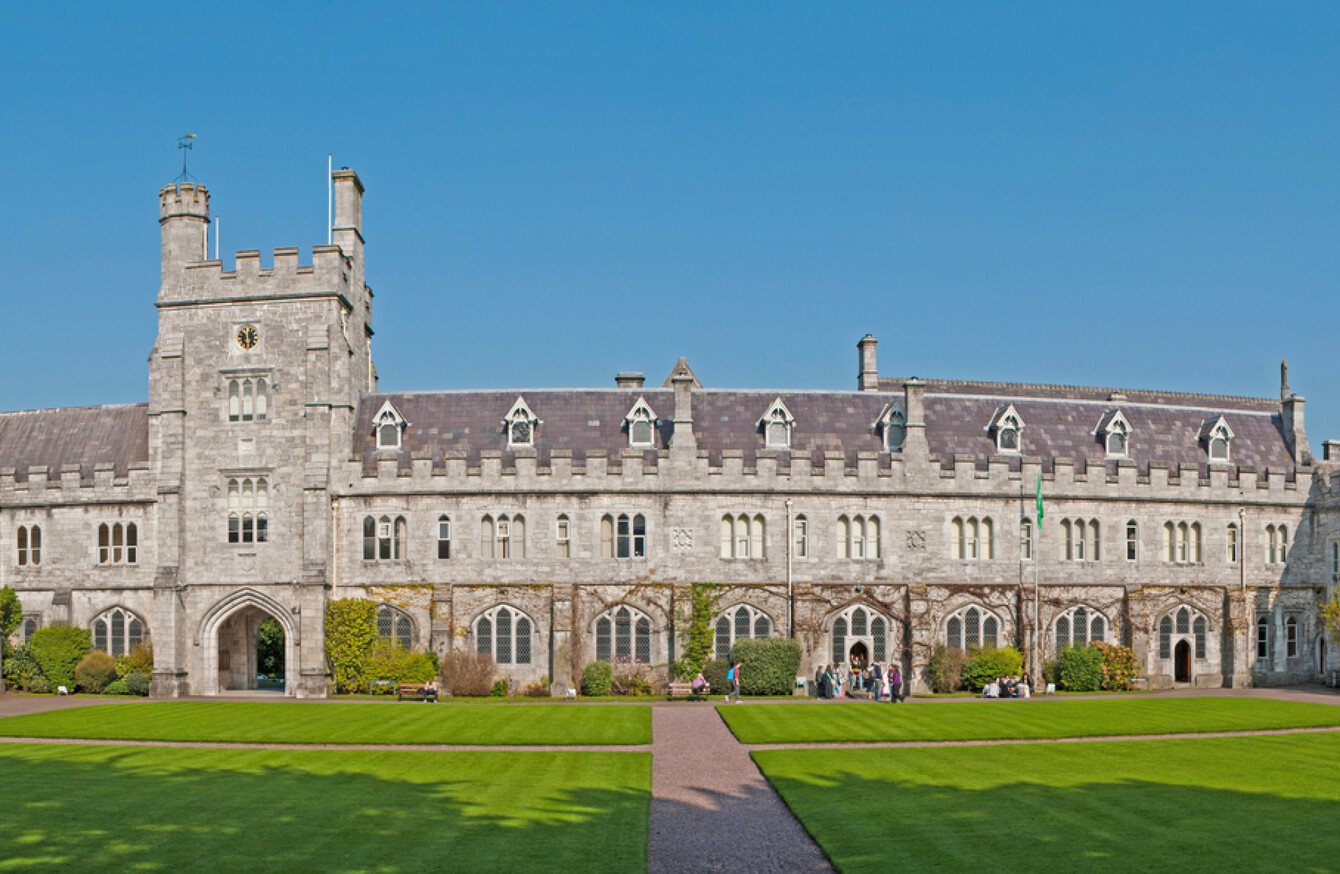 Image: Luis Santos via Shutterstock
Image: Luis Santos via Shutterstock
UNIVERSITY COLLEGE CORK (UCC) has unveiled a €350 million investment plan which will create more than 500 construction jobs in Cork over the next five years.
It includes the construction of new student accommodation, a world-class outdoor sports facility and a modern student hub.
There will also be new buildings for the clinical medical school, the dental school, a creative hub and Cork University Business School.
The programme will also see the construction of improved facilities for the School of Law and the UCC library, as well as an upgrade of existing facilities to state-of-the-art standards.
The strategic plan 2017 – 2022 aims to expand the campus by 20% and increase student numbers by 2,000, from 21,000 to 23,000 and increase the number of international students from 3,300 to 4,400.
UCC President, Professor Patrick O'Shea said:
We are committed to ensuring that UCC becomes the location of choice for Irish and international students. Like myself, many of us are first-generation university graduates, and we are passionate about ensuring access to higher education.
The plan also hopes to extend the income earned from philanthropy by €100 million.
Finance for the strategic plan is through a European investment bank €100 million loan agreement, commercial loans, philanthropy and UCC's own resources supporting the college's overall €350 million development programme.
The main areas of investment are:
€110m for the Cork University Business School
€64m supporting student accommodation projects
€37m to build a new Cork University Dental School, research centre & hospital
€27m to fund western campus development, including phase 1 of the Cork Science & Innovation Park and outdoor sports facilities
Over €90m expenditure for a new student hub, ICT Services, facilities upgrade, building extensions as well as flood remedial works and western gateway infrastructure
€23m to fund a new clinical medical school for the Cork hospitals and associated research and health innovation activity and €10m investment across University Hospital Waterford, University Hospital Kerry and South Tipperary General Hospital.