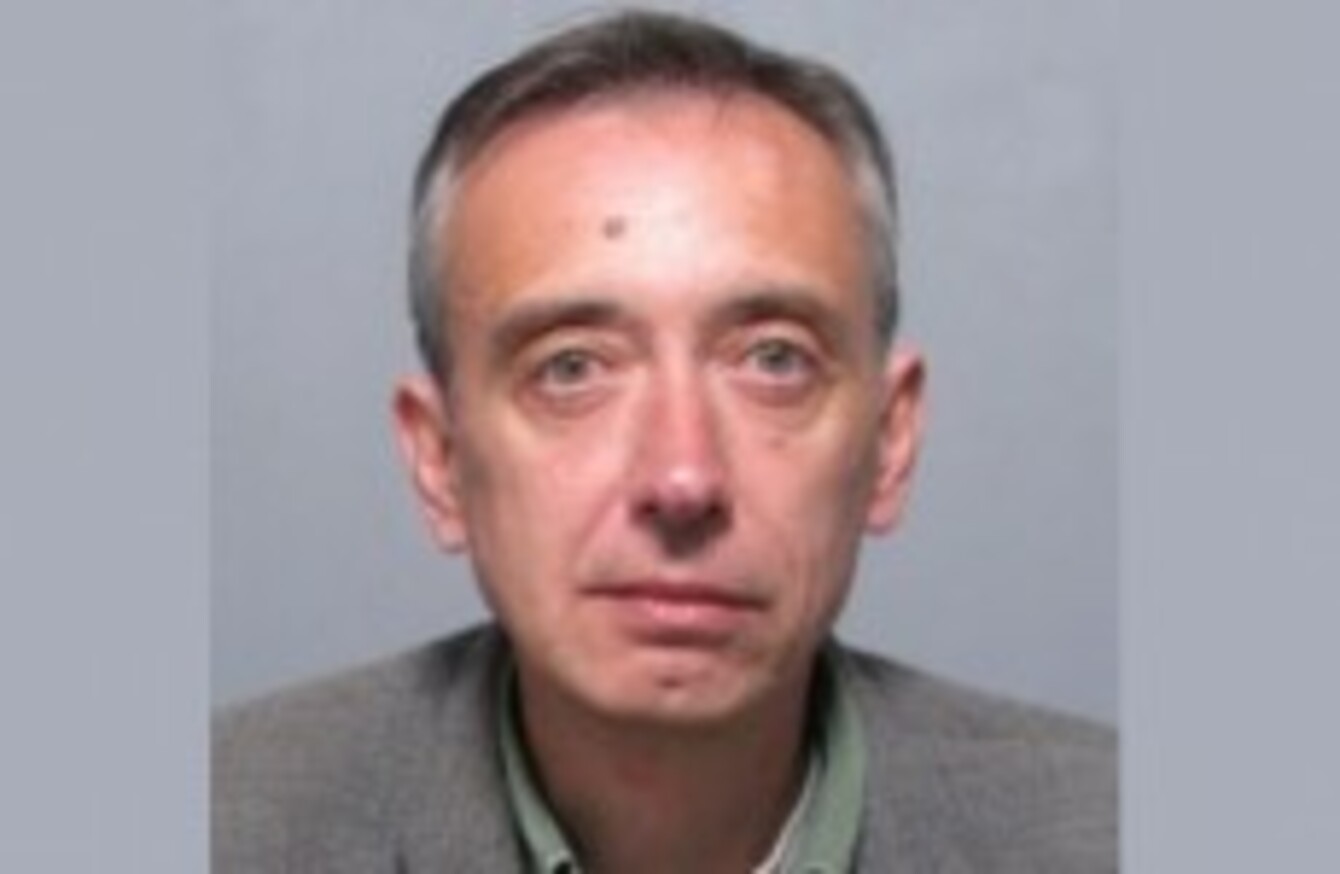 Image: Suffolk Police
Image: Suffolk Police
Updated at 10pm
A MAN WANTED in the UK on child pornography offences has appeared in court after his arrest in Dublin earlier today.
Julian Myerscough (53), a former law lecturer at the University of East Anglia, is wanted in the UK after he absconded from Ipswich Crown Court, Suffolk, on September 30, during a lunch break.
He was found guilty in his absence of 16 charges of downloading indecent images of children. A warrant had been issued for his arrest.
Detective Sergeant Sean Fallon told the High Court today that he arrested Myerscough on foot of a European Arrest Warrant this morning in a Dublin city centre hotel.
The court heard the fugitive, who had a flight booked for Budapest, Hungary, tonight, had been identified as travelling on a ferry from Holyhead to Dublin at lunchtime yesterday.
Gardaí from the newly-formed Garda National Protective Service Bureau mounted an operation in conjunction with Store Street gardaí and the Garda Extradition Section, in cooperation with the Suffolk Police and the National Crime Agency.
Myerscough had been convicted of similar offences and jailed for 15 months in 2010.
Today, Judge Mac Eochaidh adjourned the case to an extradition list on October 13.
Comments are disabled on this article for legal reasons.