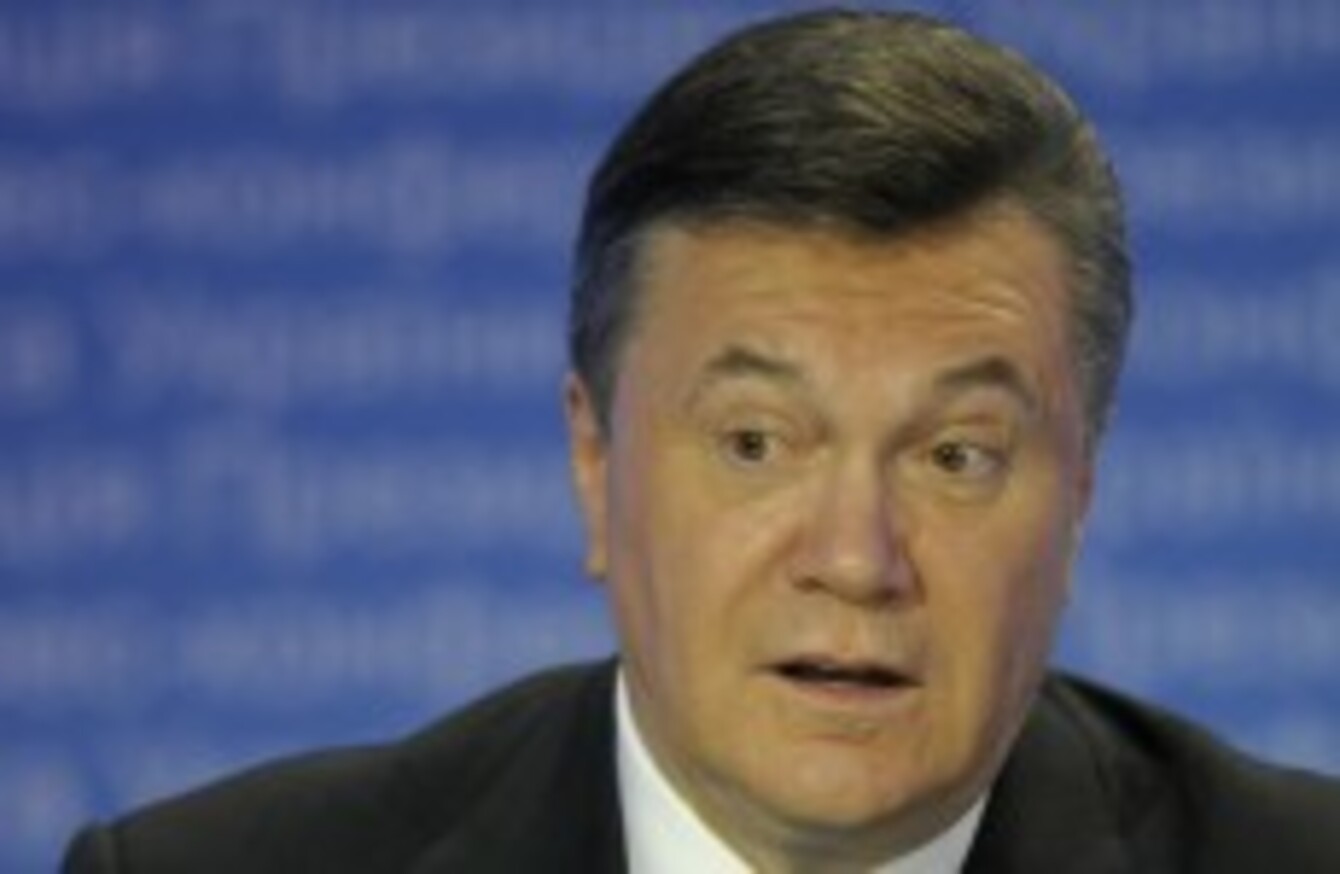 Ukrainian President Viktor Yanukovych
Image: Sergei Chuzavkov/AP/Press Association Images
Ukrainian President Viktor Yanukovych
Image: Sergei Chuzavkov/AP/Press Association Images
UKRAINIAN PRESIDENT President Viktor Yanukovych has signed legislation that will allow officials in Russian-speaking regions of the country to use the language while speaking at public events and in documents.
Opponents say the law could upset Ukraine's fragile linguistic balance by upgrading Russian and removing incentives for millions of Russian-speaking Ukrainians to learn and speak Ukrainian.
Critics fear the law will push Ukraine closer to Russia and away from the West and call the law a cheap ploy by Yanukovych to win votes in the Russian-speaking east ahead of October's parliamentary election.
The bill has caused brawls among lawmakers in parliament and street protests, and Yanukovych's move will likely fuel further rallies.
When Yanukovych signed the bill Wednesday, he also set up a body to promote the use of Ukrainian.