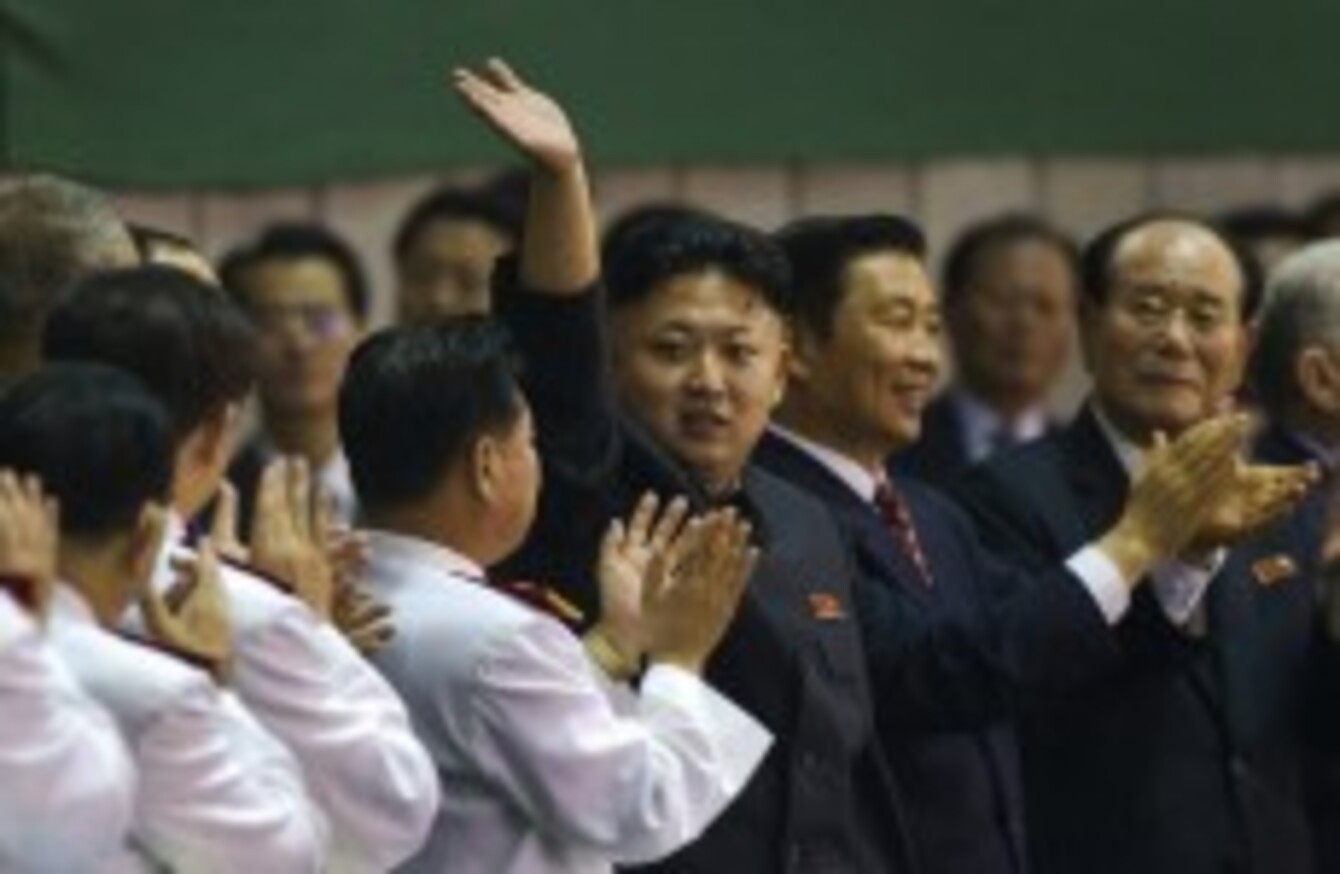 Image: AP/Press Association Images
Image: AP/Press Association Images
Updated 7.40pm
THE US IS said to be mulling over whether or not to place North Korea back onto its list of state sponsors of terrorism.
President Barack Obama said they were contemplating the move following the communist nation's alleged cyber attack on Sony Pictures.
"We're going to review those through a process that's already in place," the president said in an interview aired Sunday on CNN's State of the Union.
And we don't make those judgements just based on the news of the day. We look systematically at what's been done and based on those facts, we'll make those determinations in the future.
'Cyber vandalism'
Obama said North Korea's hack of Sony Pictures was an act of "cyber vandalism" and not an act of war, however.
"No, I don't think it was an act of war. I think it was an act of cyber vandalism that was very costly, very expensive. We take it very seriously," Obama said in remarks released in advance.
North Korea threatened to hit back at the White House today and other US targets if Washington sanctions it for an alleged hacking attack.
The country's top military body, the National Defence Commission (NDC), again denied involvement in the hacking of Sony Pictures, which prompted executives to halt the release of a film seen by Pyongyang as mocking the North's leader.
US President Barack Obama said Friday it was confirmed that the North carried out the hacking.
"We will respond proportionately and we'll respond in a place and time and manner that we choose," he said.
The North's NDC, in a statement on the official news agency, said its army and people "are fully ready to stand in confrontation with the US in all war spaces including cyber warfare space to blow up those citadels".
"Our toughest counteraction will be boldly taken against the White House, the Pentagon and the whole US mainland, the cesspool of terrorism, by far surpassing the 'symmetric counteraction' declared by Obama," it said.
The North, which has in the past made statements threatening the US mainland, accused the Obama administration of being "deeply involved" in the making of the comedy movie "The Interview", which concerns a fictional CIA plot to kill Pyongyang's leader Kim Jong-Un.
It again praised the "righteous action" by the hacking group, which has styled itself Guardians of Peace, but said it was unaware where they were based.
The FBI has cited "significant overlap" between the attack and other "malicious cyber-activity" with direct links to Pyongyang, including an attack on South Korean banks blamed on the North.
The North said in today's statement it has never attempted or made a cyber-attack on South Korea.
"It is common sense that the method of cyber warfare is almost similar worldwide," it added.