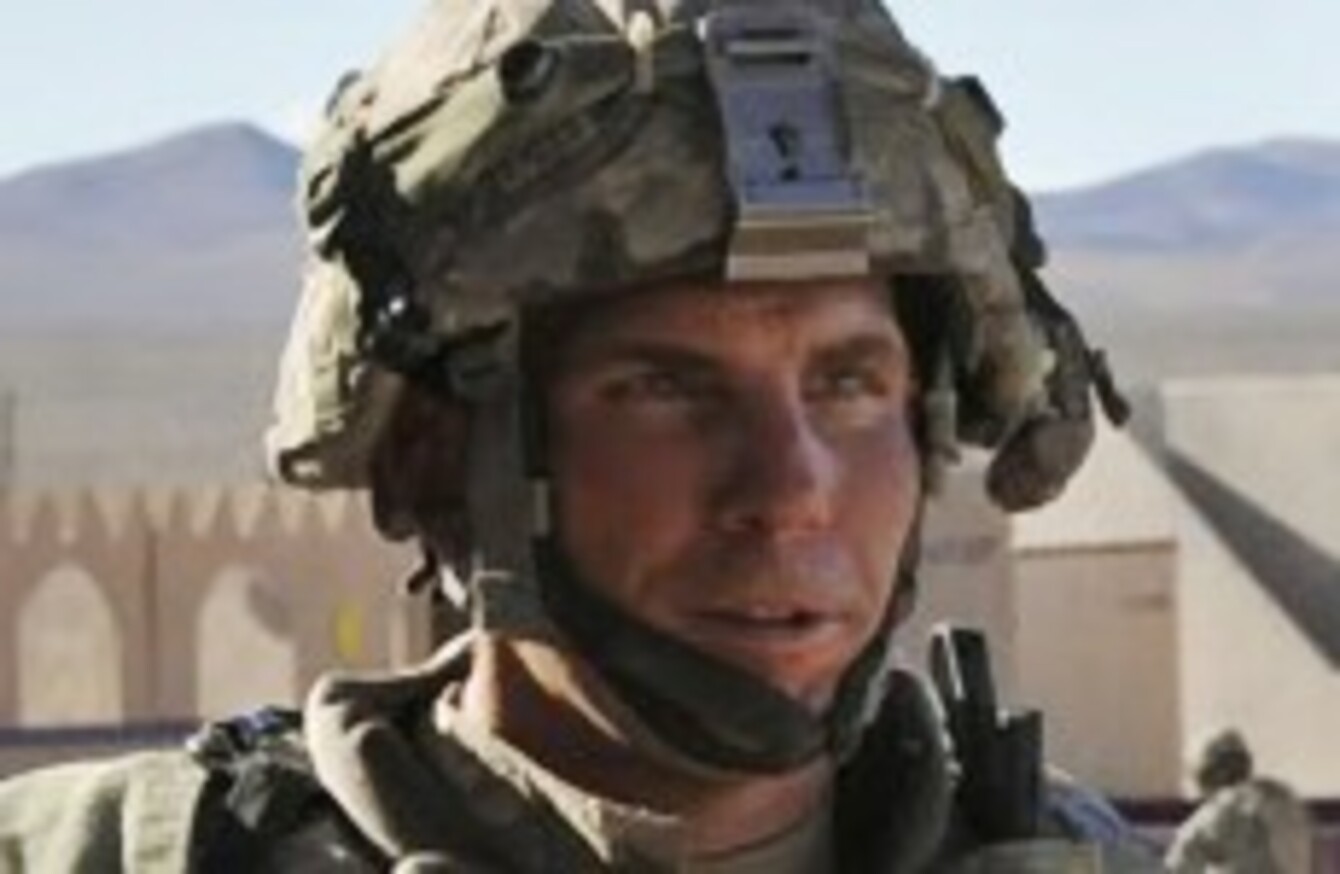 Image: AP Photo/DVIDS, Spc. Ryan Hallock, File
Image: AP Photo/DVIDS, Spc. Ryan Hallock, File
THE UNITED STATES soldier who is accused of opening fire on civilians in an Afghan village, killing 17 of them, will face murder charges over his actions in a military trial – and could himself face the death penalty.
Staff Sergeant Robert Bales is suspected of being behind the attack on March 11. Of the 17 people who died, 9 were children.
He is also set to face charges for assault and attempted murder, relating to the six villagers who survived the attack, when charges are read to him at a military prison in Kansas later today.
Bales, 38, was moved from Kandahar province to Kuwait and later to the United States. If convicted, he could face the death penalty.
He faces trial under the Uniform Code of Military Justice, but it could be months before any public hearing.
Military authorities had originally said Bales was suspected in the killing 16 Afghan villagers, but changed that total yesterday to 17 without explanation. It is possible that some of the dead had been buried before US military officials arrived at the scene.
Bales' civilian attorney, John Henry Browne, said he wouldn't comment on the charges because he has not been officially provided a copy of what they are. He said he spoke yesterday with prosecutors, who told him they will formally present the charges Friday.
Blow to relations
The killings were yet another blow to US-Afghan relations following a series of missteps, including the mistaken burning of Qurans, which prompted violent protests and revenge killings of American troops in the war zone.
The brutal shooting rampage also prompted renewed debate in the United States about health care for the troops, who have experienced record suicide rates and high rates of post-traumatic stress and brain injuries during repeated deployments over a decade of the wars in Iraq and Afghanistan.
Bales was on his fourth tour of duty, having served three tours in Iraq, where he suffered a head injury and a foot injury. He was assigned to the 2nd Battalion, 3rd Infantry Regiment of the 3rd Stryker Brigade Combat Team, of the 2nd Infantry Division, which is based at Joint Base Lewis-McChord in Washington.
Browne has portrayed his client as a patriot, loving father and devoted husband who had been traumatised by a comrade's injury and sent into combat one too many times.
Additional reporting by Pauline Jelinek, AP