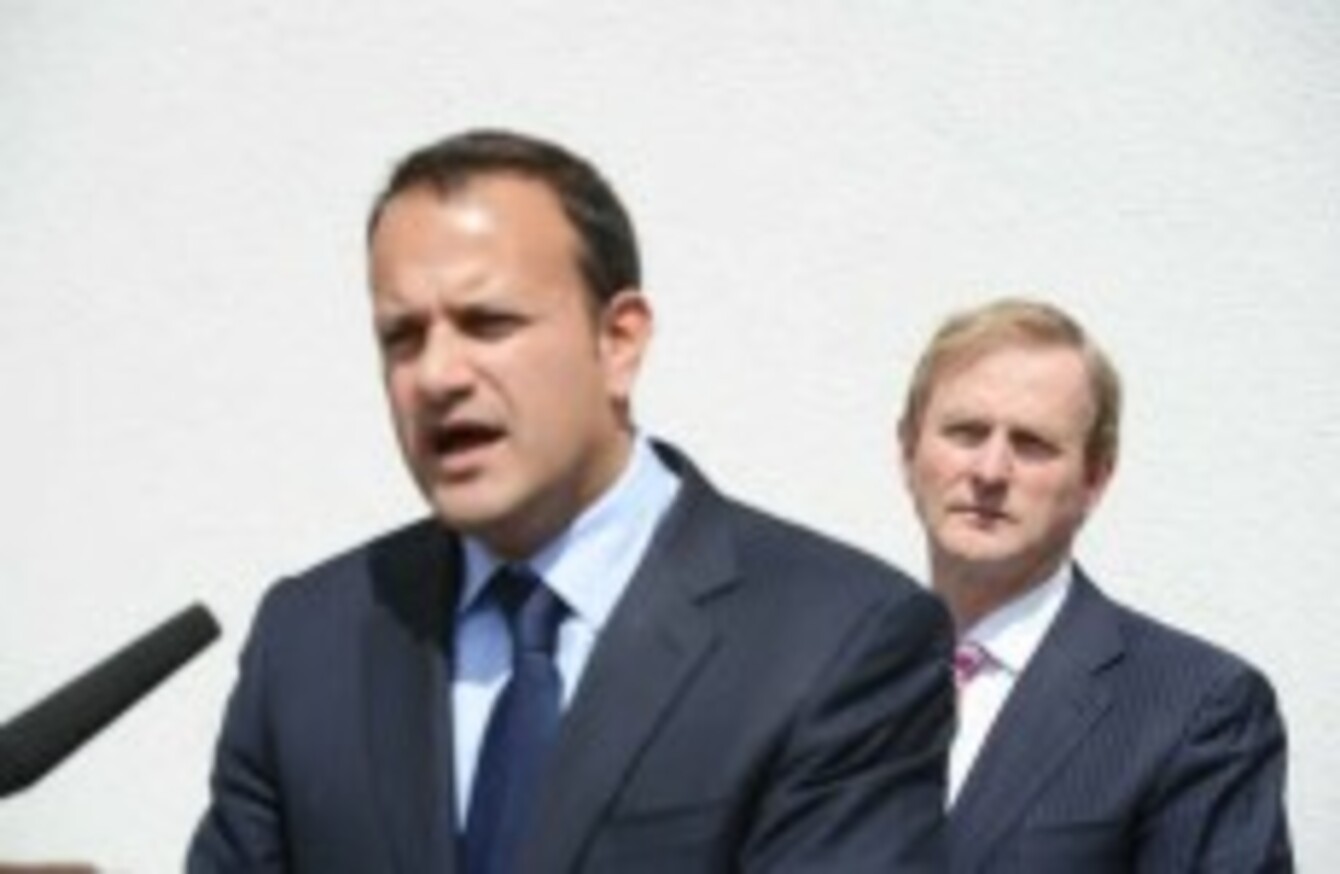 Image: Sasko Lazarov via Photocall Ireland
Image: Sasko Lazarov via Photocall Ireland
THE HEALTH MINISTER says the latest opinion poll shows that support for Fine Gael is stabilising.
The Millward Brown political poll for the Sunday Independent puts the party on 25% (up three points).
However, it's behind Sinn Féin who appear as the most popular party with 26% (up five points).
The poll also showed that 18% would like to see Leo Varadkar lead Fine Gael into the next election while only 11% want to see the Taoiseach Enda Kenny do so.
When asked if Varadkar's decision to come out as gay made them more or less likely to want to see him as Taoiseach, 72% said it 'makes no difference'.
However, the Health Minister played down the support for him to be the next Taoiseach, saying:
I'm not running for Taoiseach. I'm contesting the General Election in Dublin west in about a years time and it's not a Fine Gael stronghold and it'll be a battle to hold onto that seat. That's my only personal priority in term of politics at the moment.
The poll put Fianna Fail on 19% (up one) and Labour up to 5%.
When asked if he could envisage a situation where Fine Gael would go into power with Sinn Féin, the Minister said, "No…I can't envisage it."
He added that support for Labour could increase by then, "I think the elections are a long way away and a lot can change in between then."
Overcrowding 
The Minister also addressed the overcrowding crisis in Emergency Departments saying that he's unhappy with the progress they've made so far.
This morning 284 people were waiting on trolleys in hospitals. He said:
"You can never predict when 300 patients will come in that need to be admitted.
Nearly a thousand places were created and you would think that with nearly 500 on trolleys that if you create 1,000 places – not only will you solve the problem but you'll create sufficient headroom.
"But it seems no matter what you do in the health service there is enormous additional demand behind that – what we've had is seven years of budget cuts and budget freezes and we're starting to see the effects of that now.
He added that, "We need to redouble our efforts again over the next couple of weeks."