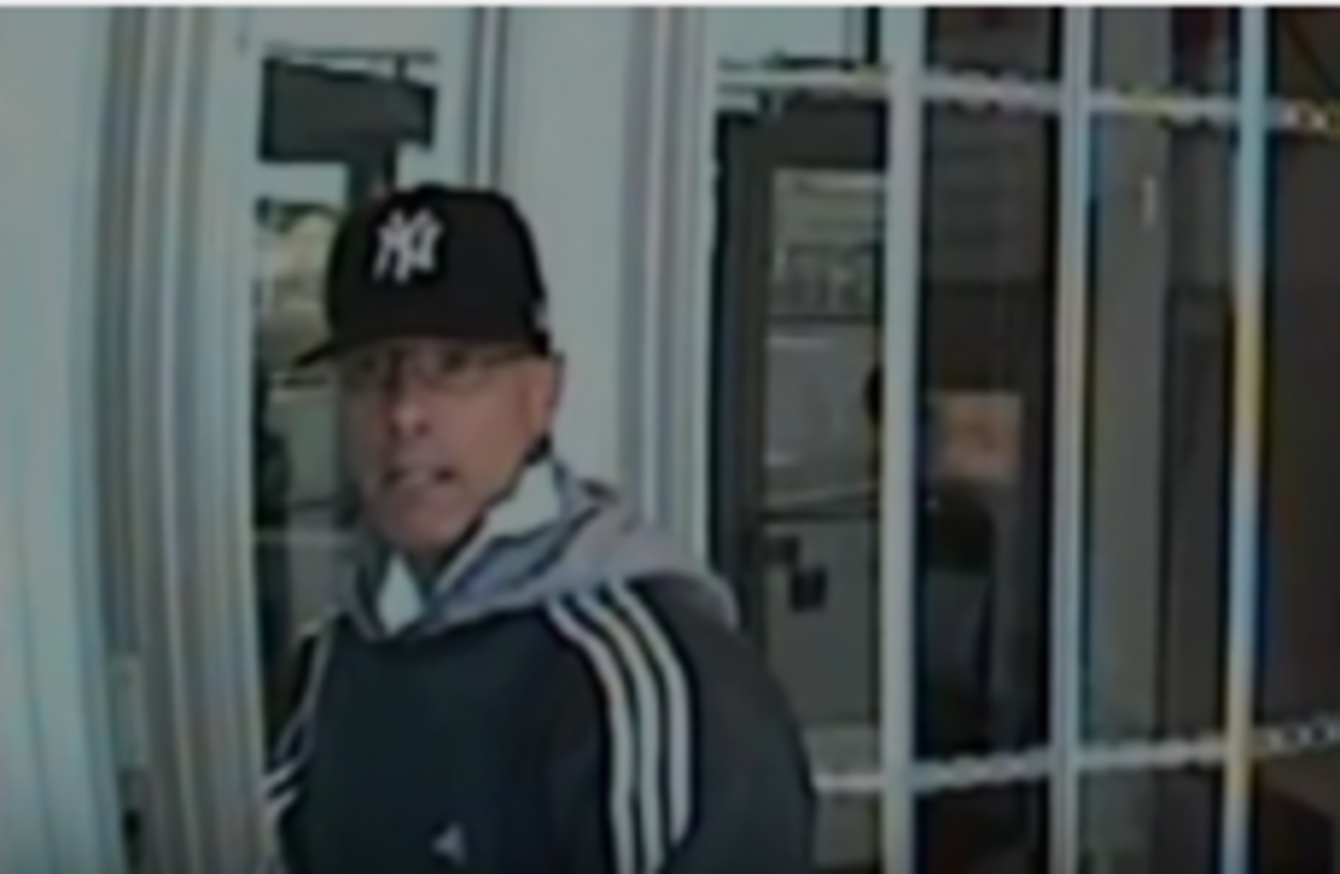 THESE DAYS, HEISTS are more the stuff of Hollywood than reality – most banks don't keep huge amounts of cash and the likelihood of getting caught is much greater.
But some people are trying to keep the trade alive – despite the big risk for small change.
For six years, a man known only by the moniker the 'Vaulter Bandit' eluded Canadian police, robbing at will in various cities across the country.
Blamed for at least 22 bank robberies in five years, his MO was to calmly enter the premises, jump over the counter, take cash and, still relaxed, leave through the front door.
Despite public appeals, excellent CCTV footage and numerous images of his face, authorities have had difficulty tracking him down.
Until this week.
Following an international arrest warrant and a $100,000 (€67,000) reward offering, a 53-year-old man was arrested this week in Geneva. 
The suspect holds dual French-American citizenship and it is unclear how long he has been in Switzerland. Police believe he was living in France prior to his arrest.
His last known robbery was on 8 May in Mississauga in Toronto. While leaving with bags of cash, he wished the employees a Happy Mother's Day.
He is also thought to be responsible for hitting banks in Hamilton, Vaughan, Toronto and Ottawa, as well as some in Calgary.
According to local reports, undercover detectives arrested Jeffrey James Shuman while he was driving a "compact car" through the city.
"We've described him as Canada's most notorious bank robber," said Constable Andy Pattenden.
It's been an ongoing, very lengthy investigation involving numerous police services.
Police had warned that Shuman was considered armed and dangerous, and that he worked alone and was believed to carry a police scanner and scout locations well before striking.
Extradition proceedings are pending.
With reporting by AP and AFP