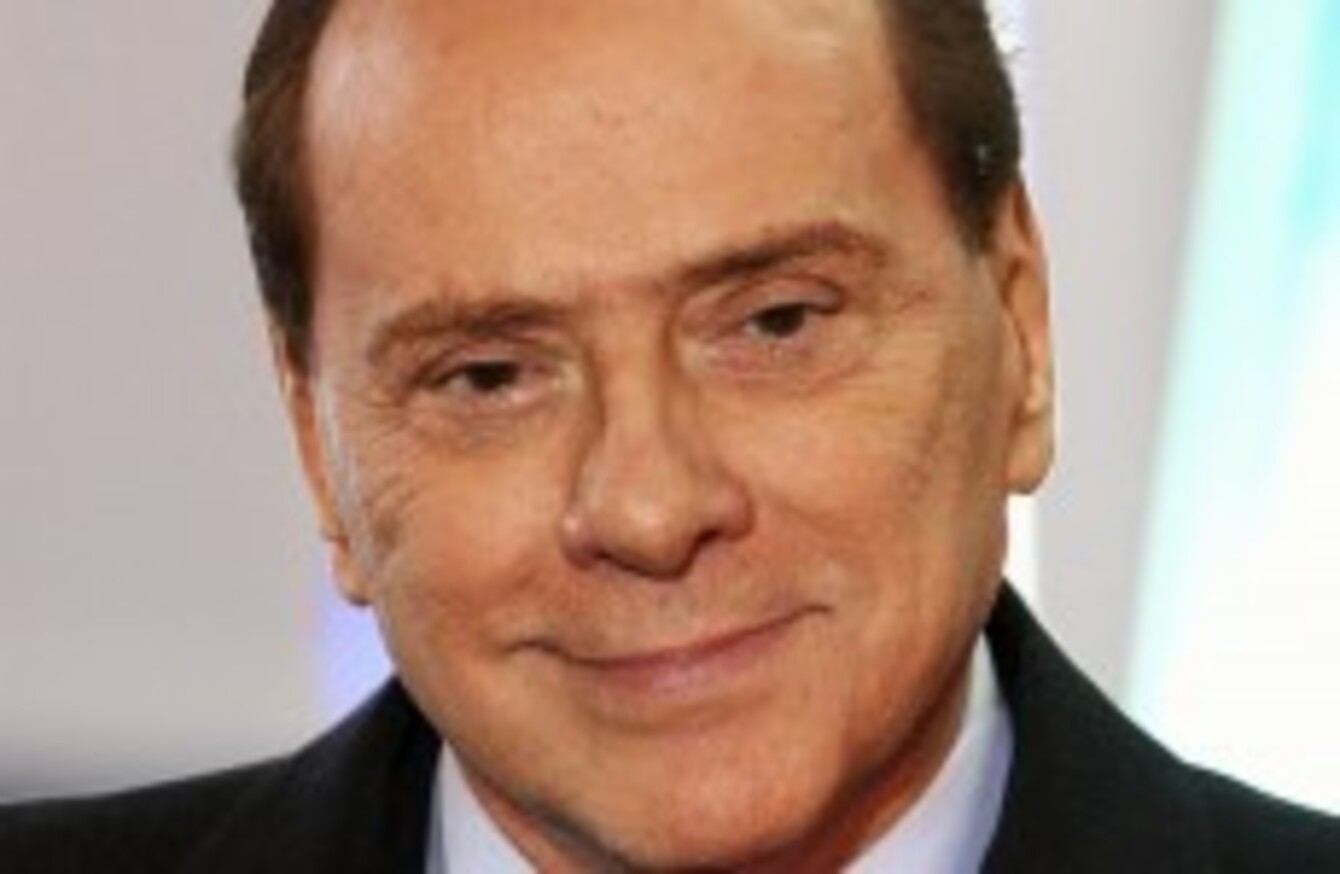 Image: Dan Kitwood/PA Wire/Press Association Images
Image: Dan Kitwood/PA Wire/Press Association Images
AN ITALIAN COURT is expected to issue a verdict today in a case where the former Italian Prime Minister Silvio Berlusconi stands accused of bribing a British lawyer, but the ruling is unlikely to have any legal force because of the statute of limitations.
Berlusconi's lawyers are delivering their final arguments before the court begins deliberations over a case where the former premier is accused of having paid a British lawyer $600,000 (€445,000) to lie in two 1990s trials to shield Berlusconi and his Finevest holding company from charges related to the billionaire media mogul's business dealings.
Prosecutors have demanded a five-year sentence but the impact of any ruling on Berlusconi will likely be only political as the expiration of the statute of limitations will sap it of any legal force.
The former premier, who stepped down in November after failing to persuade markets Italy could exit the financial crisis, did not attend the closing arguments.
'I don't recall ever having met him'
Berlusconi, 75, issued a statement Friday railing against magistrates for the "many trials" against him, and saying that he doesn't ever recall having met the British lawyer David Mills.
"Mills was one of many lawyers abroad that occasionally worked for the Fininvest group. I don't recall ever having met him," Berlusconi said.
He added that Mills had received the $600,000 (€445,000) from an Italian arms dealer for some legal work and made up the story that the money had been a gift from Fininvest employee, who had since died, to avoid paying a 50 per cent tax on earnings.
By prosecutors' calculations, the statute of limitations on the case expires by July but even that time frame would not allow for two levels of appeal required to finalise any verdict. The defence claims the statute of limitations has already expired.
The court will have to make its own calculations, and decide if it can still issue a finding in the initial trial.
Berlusconi had been granted immunity
The ongoing trial has been suspended many times over due to Berlusconi's obligations as premier and during a period when parliament had granted him immunity, complicating the calculation. In Italy, the clock on the statute of limitations continues to tick even after trial begins.
Mills was convicted in 2009 on bribery charges; the conviction was overturned by Italy's highest court after the statute of limitations expired.
The corruption trial is one of several Berlusconi is currently facing in Milan, including charges Berlusconi paid a 17-year-old to have sex with him and then used his influence to cover it up. Both he and the young woman deny the charges.
Both the corruption trial and the charge of using his influence to cover up a crime carry an additional penalty that would bar Berlusconi from again seeking public office, but that would only kick in if a guilty verdict is confirmed on the final appeal.