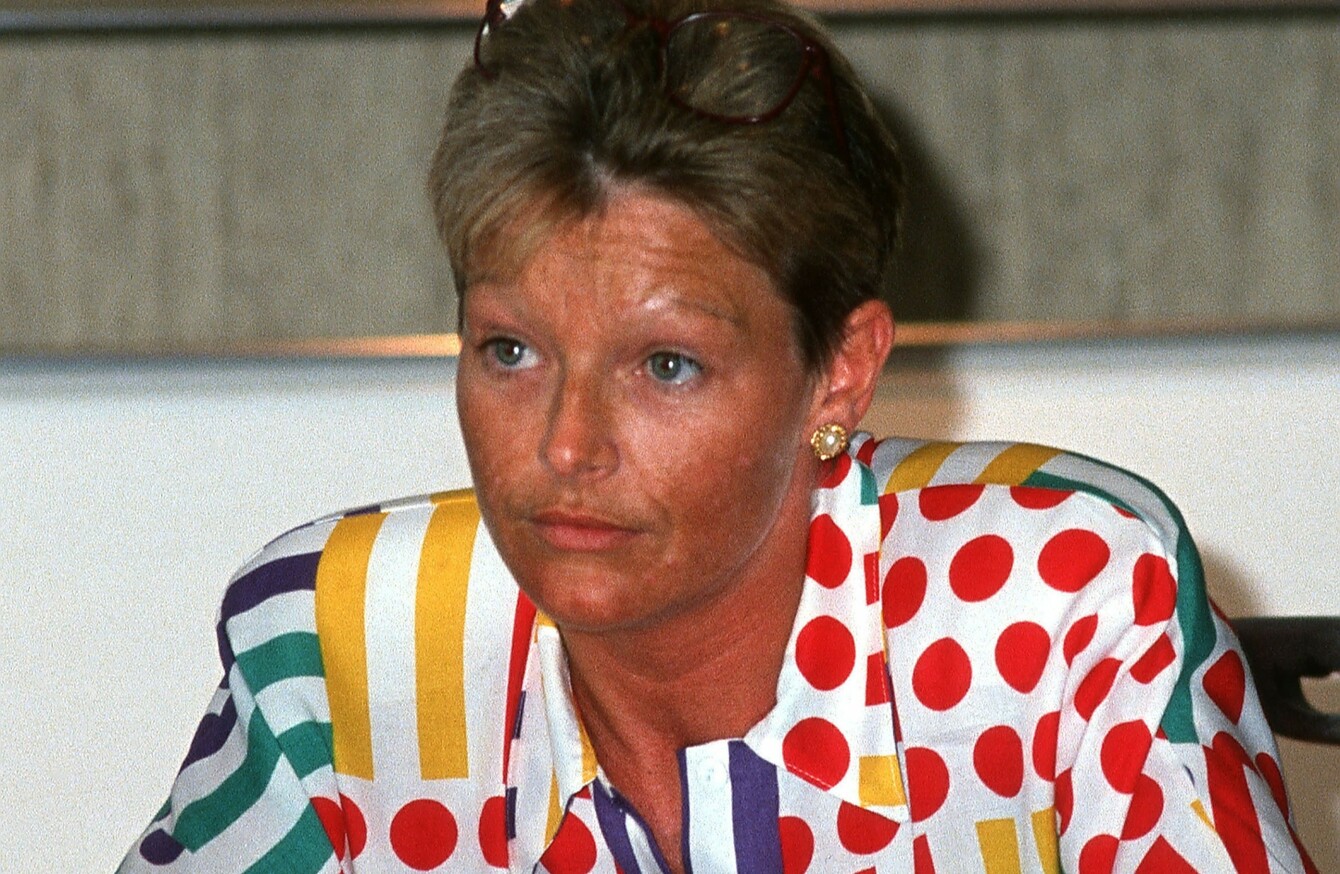 Murdered journalist Veronica Guerin
Image: Eamonn Farrell/RollingNews.ie
Murdered journalist Veronica Guerin
Image: Eamonn Farrell/RollingNews.ie
TWENTY YEARS AGO today, celebrated crime journalist Veronica Guerin was shot dead in her car on the outskirts of Dublin, making her one of the most high-profile victims of the gangland violence she worked to expose.
A tribute mass has taken place this morning at the Church of Saint Nicholas of Myra in Kinsealy in Fingal, with Archbishop of Dublin Diarmuid Martin paying tribute to the slain reporter.
"We remember her not as a news story of the past," he said, "but as an example for today."
He started the homily by drawing a comparison between Guerin and Michael Francis, a man who served as Catholic Archbishop of Monrovia in Liberia between 1981 and 2011 – during which time the west African nation came under the control of despot president Charles Taylor.
He was a quiet and tranquil man, but a man of great courage whom I was proud to know. I had asked him at one stage why Charles Taylor had not killed him. His reply was striking.
He said: 'It may seem strange, but I feel that he is afraid of me. Without boasting about myself. I feel there is something about integrity which frightens.' Integrity unnerves.
"I thought of Archbishop Francis when I was asked to celebrate this Mass to remember and honour Veronica Guerin," said Martin.
Twenty years after her death she remains someone who showed integrity and courage.
Much of Guerin's journalism career saw her focus on Dublin's drug underworld, something that has come back into focus with the seven murders connected to the Hutch-Kinahan feud that have taken place since last September.
Referencing this in his homily, the Archbishop said: "We have uncompromisingly to expose and condemn the horrible violence of those who are involved in the traffic of death and disregard for life that is the drugs trade.
We have to support the work of the gardaí and law enforcement in fighting this traffic of death. Those who are involved in this disgusting and despicable industry will still attempt to silence anyone who has the courage to call evil evil. We must not let them overcome.