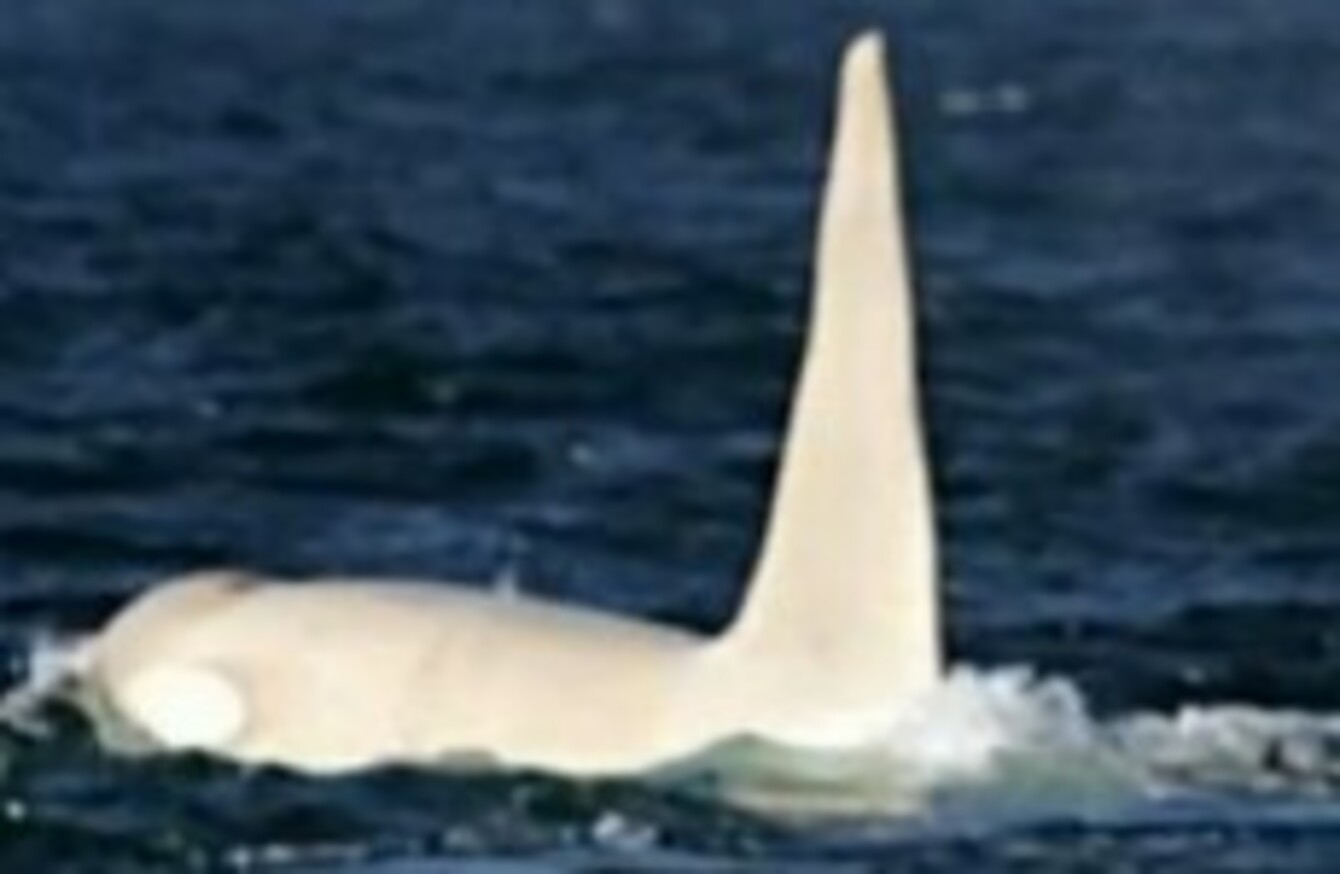 Iceberg - the world's first albino whale
Image: (Via YouTube/RussiaToday)
Iceberg - the world's first albino whale
Image: (Via YouTube/RussiaToday)
SCIENTISTS HAVE FILMED what is believed to be the first sighting of an adult white killer whale in the wild.
The orca whale, nicknamed Iceberg, was seen east of Kamtchatka peninsula in Russia's far-east.
According to Far East Russia Orca Project (FEROP) Iceberg is at least 16 years old and living in a pod with 12 family members and is probably an albino whale.
Erich Hoyt, FEROP co-director said in a statement that "in many ways, Iceberg is a symbol of all that is pure, wild and extraordinarily exciting about what is out there in the ocean waiting to be discovered".
The Russian scientists will embark on an expedition to observe Iceberg next week and are hoping to confirm whether Iceberg is an albino – a genetic condition that leaves animals unable to produce melanin, a dark pigment of skin, hair and the eye's retina and iris.
Researchers and conservationists hope that the uniqueness of Iceberg will contribute towards awareness for the need to protect orcas in the region.

(Via YouTube/RussiaToday)