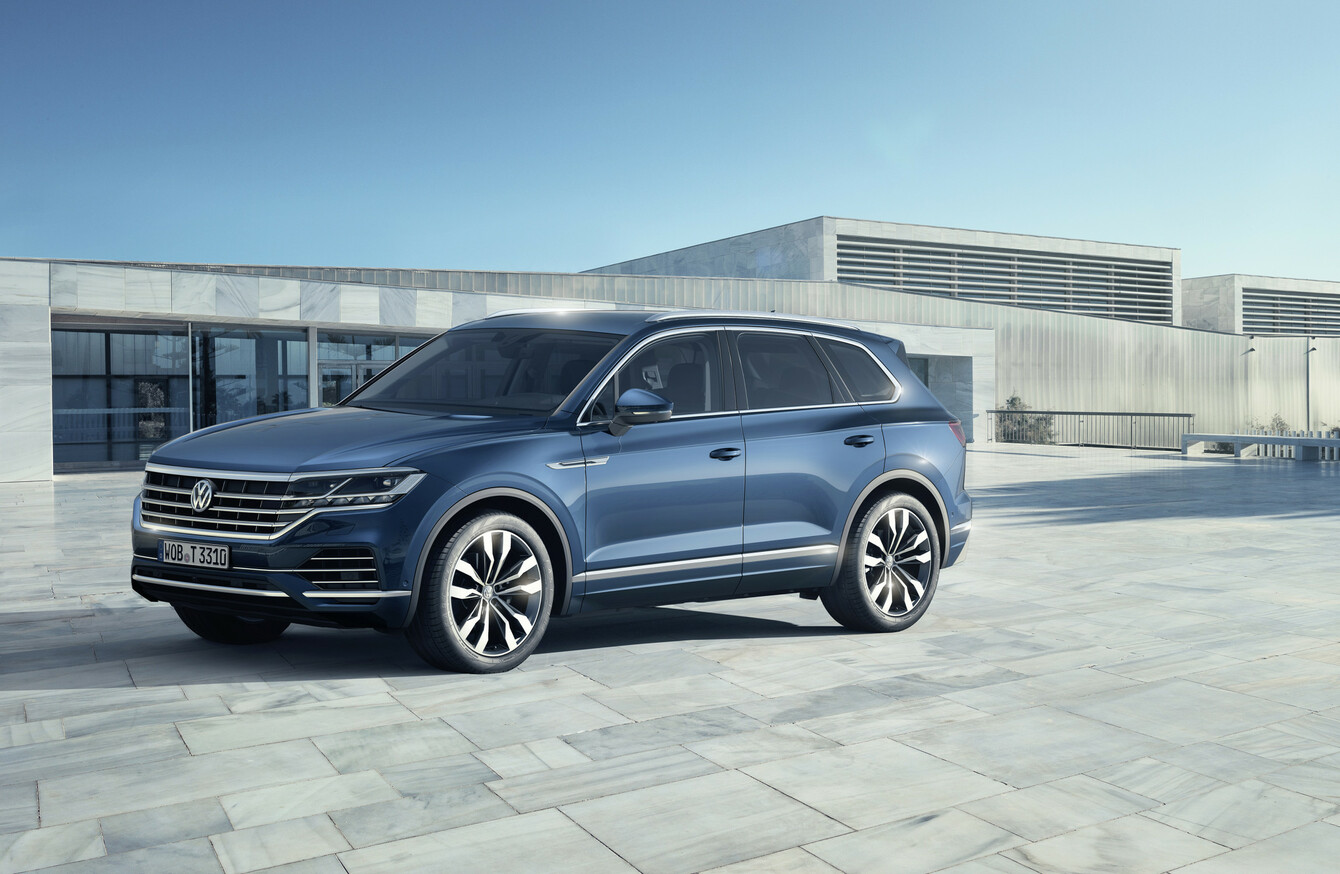 Image: Volkswagen
Image: Volkswagen
THE THIRD-GENERATION Volkswagen Touareg will arrive in Ireland in time for the 182-plate following its global debut in Beijing last week. It's an important car for Volkswagen, as it will continue to be the brand's flagship SUV.
Its looks match its status, especially around the front where it features headlights that blend in seamlessly with the large, bold grille.
Within that grille is an array of the latest sensor and radar technology that forms part of the car's onboard safety systems.
As an additional option, Volkswagen is also adding Night Vision technology that will work in conjunction with its new LED matrix headlights. When the system detects an animal or pedestrian on the road ahead it can direct a focused light to highlight them in addition to showing them on the screen.
The new Touareg will be a five-seat only car, with no plans to introduce an Allspace version like Volkswagen did with the Tiguan. The reason for this is to maximise passenger comfort and space without impacting on cargo capacity, thus the boot grows to a useful 810 litres before you lower the rear seats. In comparison to its predecessor, the new Touareg grows by 77mm in length and 44mm in width. The roofline comes down by 7mm and overall the car's proportions work well.
Inside is where things get even more impressive. Volkswagen has made a huge leap forward with the Touareg's cabin design which is dominated by its new 'Innovision' system. This setup consists of a 12-inch instrument display and a 15-inch infotainment touchscreen display that appear to all form one single panel in the dashboard.
When the car arrives here in the summer it will feature the choice of two diesel engines; a 231 and 286hp 3.0-litre V6. All models will come with Volkswagen's 4Motion all-wheel drive and automatic transmissions. A new electromechanical steering setup also joins the technological party, while buyers will have the choice of specifying rear wheel steering and air suspension.
The latter features differing ride heights according to driving modes and can lower the car by up to 35mm at motorway cruising speeds to maximise fuel economy. Going offroad won't be a problem either, as it can raise its body to improve ride height and approach and departure angles.
Volkswagen Ireland has yet to confirm official pricing for the new Touareg.
Want to make sure you don't miss out on anything going on in the world of motors? Like us on Facebook and and follow us on Twitter for the latest updates.