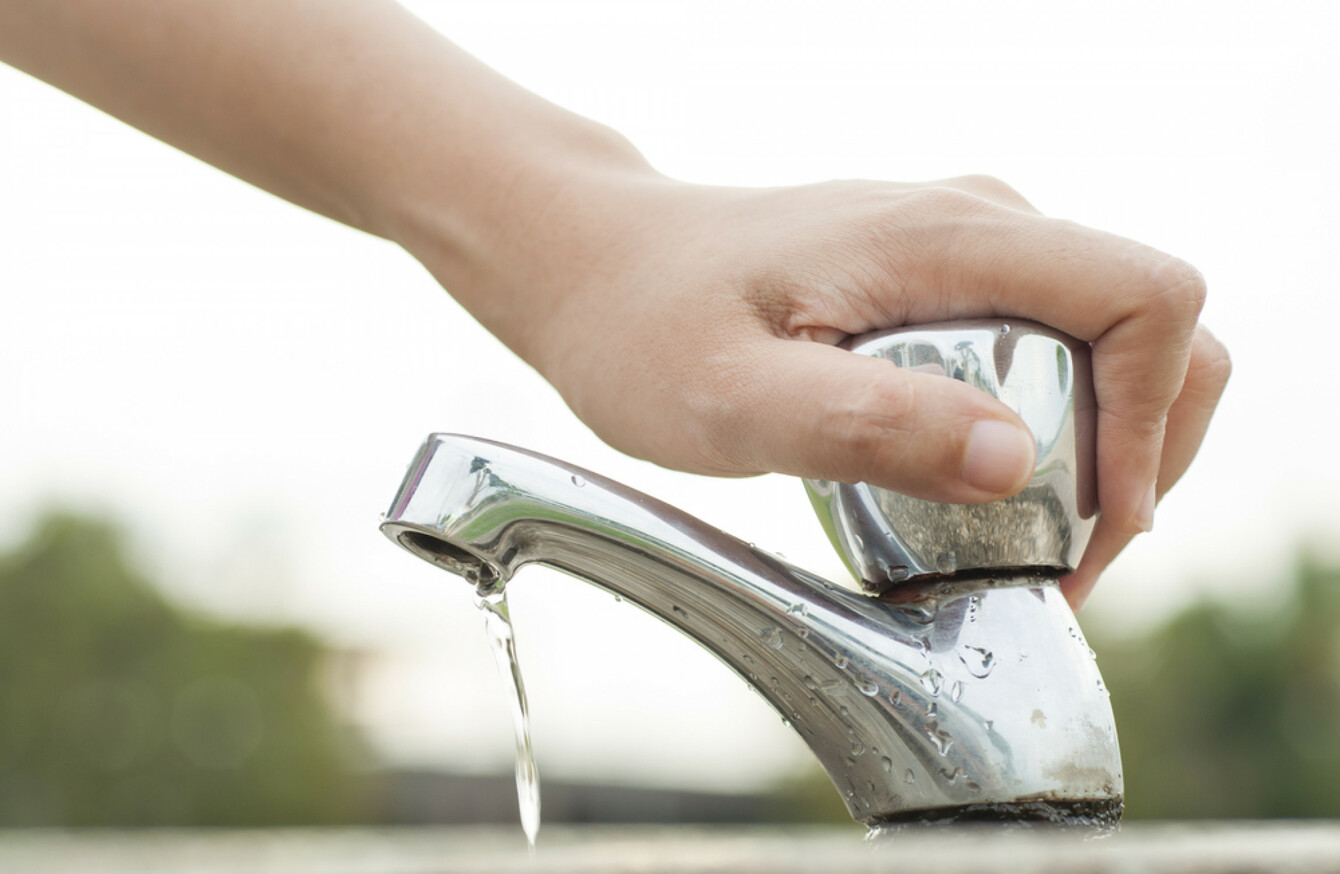 Image: Shutterstock/T.Dallas
Image: Shutterstock/T.Dallas
OVERNIGHT WATER RESTRICTIONS will apply to 34 areas within the Greater Dublin Area from tonight.
Irish Water says the restrictions, which will see night-time pressure reduced to the minimal required to reach the ground floor of a house, are required in order to avoid widespread outages later in the year.
The plan for the region – which includes parts of Wicklow, Kildare and Meath in addition to Dublin – was announced on Friday and a full list of the areas affected can be found here.
Major hospitals have been protected and pressure will not be affected in those areas, Irish Water said.
"Introducing restrictions was an option that we hoped could be avoided because of the inevitable impact on homes and businesses," an updated statement on the company's website said.
"Placing night-time restrictions on homes and businesses is not something we want to have to do."
Householders in the area had taken "very positive" steps to conserve water, the company continued.
We are monitoring the situation, but the weather is not changing, the rain is not coming. Something else has to be done to protect water supply and avoid widespread outages in the autumn.
Levels of restrictions are given a zero to five rating by the utility. The nighttime restrictions being brought in tonight are level two, meaning:
"Reduction in the pressure at night-time to the minimal that is practical for normal pressure to reach the ground floor of a two storey house.
"Most customers will experience low night-time pressures, but no loss of supply.
"Supply to some customers on high ground and at remote end of networks may reduce to trickle at kitchen sink during those periods.
In multi-storey buildings, customers may experience low night-time pressures depending on their building pumping and storage system.
The time period for level two restrictions is from 10pm to 5am. There are no current plans to go above level two in the Greater Dublin Area.
A national hosepipe ban also remains in place for the country – and while some heavy rain showers are possible towards the end of the week in some areas Irish Water says it will take "sustained rainfall over many weeks and even months to replenish raw water levels in rivers, lakes and groundwater sources and treated drinking water levels in our storage reservoirs".
According to Met Éireann's initial report on the recent heatwave conditions, rainfall was as low as 5% of normal in some parts of the east of the country in recent weeks.