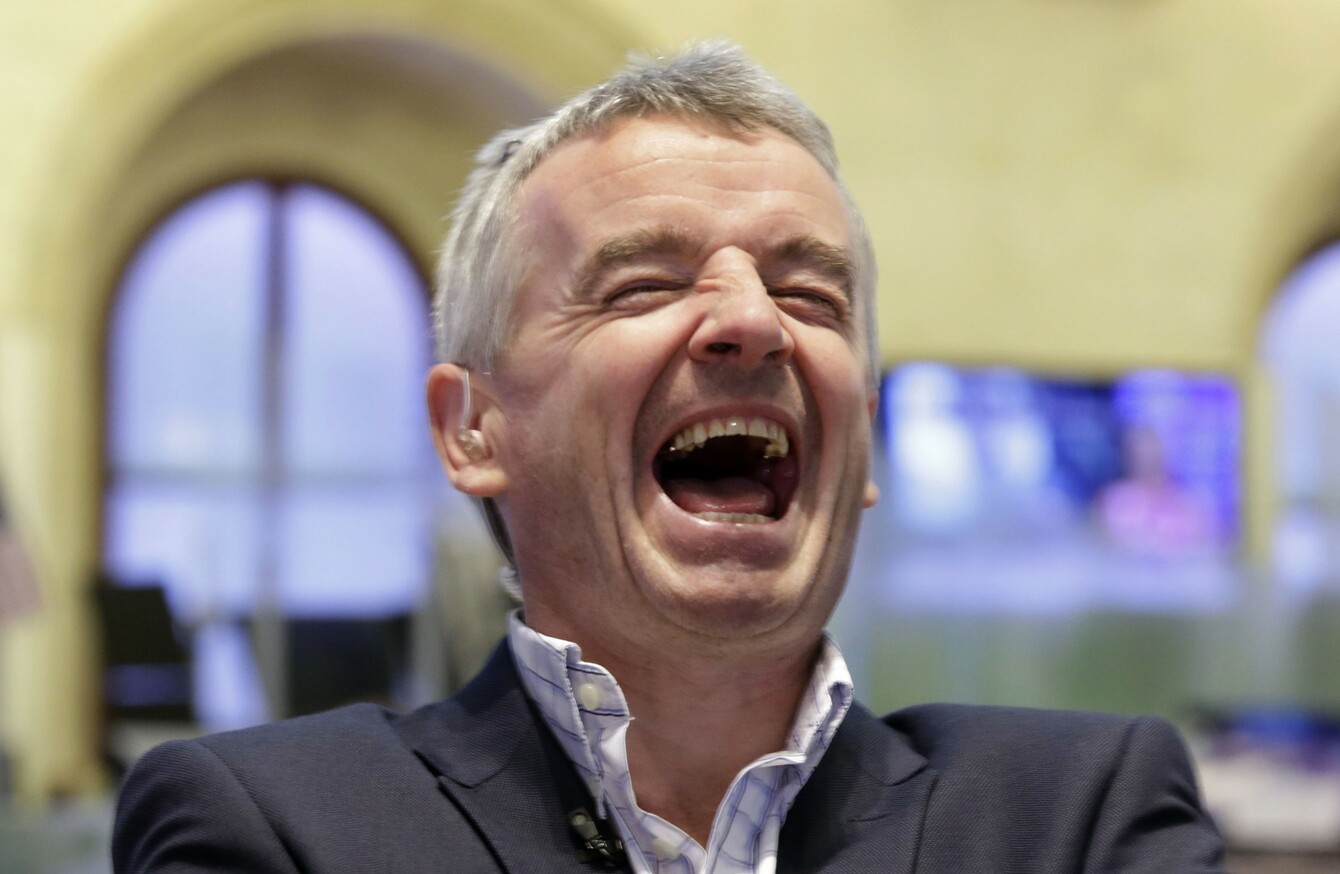 Image: Richard Drew
Image: Richard Drew
EVERY WEEK, TheJournal.ie offers a selection of statistics and numerical nuggets to help you digest the week that has just passed.
900: The number of distressed mortgages Ulster Bank is planning to sell off as part of a sale of a €2.5 billion property portfolio.
€350,000: The rent McDonald's pays on its premises in Temple Bar. It was announced this week that the building is up for sale.
2: The number of days Luas strikes were scheduled to take place on this week, before they were called off as the workers and operating company Transdev returned to the Labour Court.
35: The age of Gareth Hutch who was shot dead this week – the latest victim of a spiralling gang feud that has claimed 7 lives so far. 

10: Here are the top 10 places in Dublin for getting clamped. 
€1.50: The prospective cost of a date rape drug test kit to be stocked in bars and nightclubs.
1,237: The number of delegates needed to win the Republican presidential nomination. Donald Trump surpassed that number on Thursday.
202: The number of Tesco supermarkets that used to have an Irish food section. But the retailer is discontinuing the range – with the phasing out of the products due to be completed by the end of July.
11: The number of states that have sued the The White House over its rules for transgender bathrooms in schools.
576: The number of highlighters that Mary Lou McDonald DIDN'T get from the Dáil stationary store – despite reports to the contrary.
38: The number of greyhounds being put down a month in Ireland, according to the Greyhound Rescue Association Ireland (GRAI).
1: There's only one Katie Taylor – and she's going to compete in the Rio Olympics.
230,000: The number of unoccupied houses around Ireland.
€1.24 billion: The full-year profits for Ryanair up until March of this year – marking a 43% jump since last year.
71: The number of year since an atomic bomb was dropped by the United States on Hiroshima. Barack Obama made history this week by being the first US president to visit the city since the bombing.
94: The age of former Auschwitz guard Reinhold Hanning who was facing imprisonment yesterday over his alleged his role in the murders of 170,000 people at the death camp.