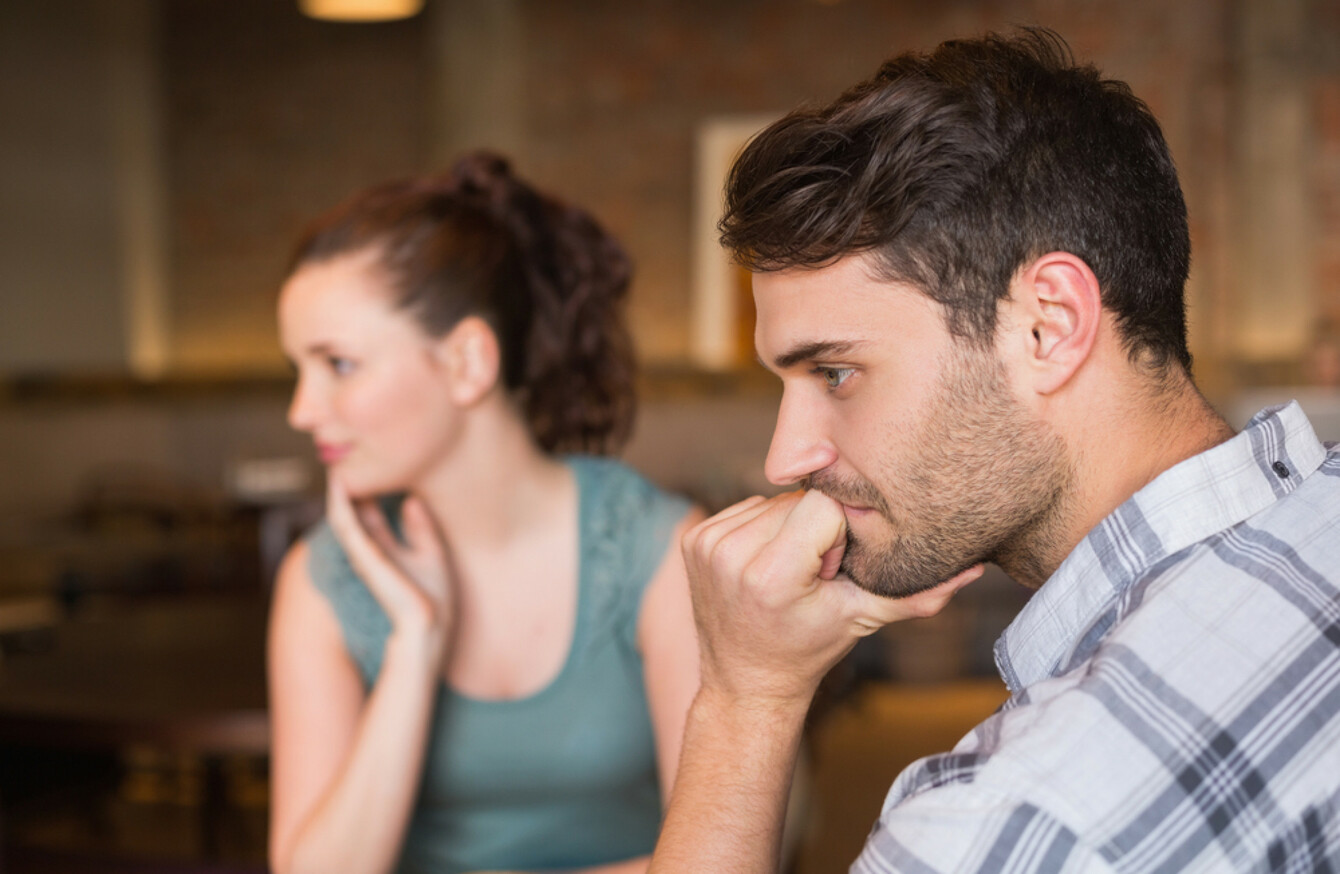 Image: Shutterstock/wavebreakmedia
Image: Shutterstock/wavebreakmedia
"IF WE MANAGED TO clear up that one misconception that it's none of our business we would have a whole different world for victims who are needlessly suffering".
According to Lisa Marmion, Services Development Manager at Safe Ireland, the national agency for domestic violence, the biggest thing that we can do to help is to understand that domestic violence is not a private issue.
Marmion opens all of her training courses with the following two scenarios:
I'm going to my car and get attacked – what should I do?
People generally know what the best course of action to take is. That is, until she introduces the second scenario – suddenly people aren't so sure:
What about if I go home that night and get attacked there by my partner?
Marmion hopes that the Domestic Violence Bill 2017 which recognises non-physical forms of abuse as an offence, will finally change people's misconceptions.
For Andrea McDermott, Support Coordinator at male domestic abuse support service Amen, changing public perception is also paramount: "Male victims don't think they're going to be believed as it's still quite taboo in Ireland."
So, would you know what to do if you witnessed domestic abuse in public? What about if it was happening to a loved one? Here, Marmion and McDermott share pertinent advice for how to help if you ever do.
Is it happening to someone I know?
There is one word that came immediately to mind for both domestic abuse experts – isolation. If physical signs such as bruising and scars aren't present, this is an important one to look out for, as Marmion explains:
Somebody would be less and less available, they may make arrangements and cancel last minute. If they do come to event they're often shadowed by their partner.
"Social isolation facilitates the abuse to continue unchallenged – it allows it to thrive".
Worryingly, McDermott reports an increase in psychological abuse – this can range from hiding their keys, to playing loud music at night so they can't sleep, to putting their wages into an account they can't access, to telling them that they're a bad parent:
Psychological abuse is a way of abusing someone without leaving a mark. A lot of clients we work with say psychological abuse is a lot worse as it's much harder to prove – it's literally breaking their soul.
In fact, expectation that domestic violence includes physical violence is part of the issue with the public's perception of abuse, says Marmion, who has worked with families where there has been no physical abuse:
We tend to look at the issue of domestic violence with our eyes – the bruises, the broken bones. But there's a huge amount of abuse that isn't visible, such as emotional and psychological abuse.
The impact of financial abuse can mean that someone never has money for bus fare, petrol, to buy cigarettes or to go for a pint as they may not have access to their wages, so look out for this too.
What should I do if it's someone that I love?
It can be one of the most difficult conversations to have, but there is definitely a right way and a wrong way to approach it if you fear your loved one is experiencing domestic abuse. For Marmion, being gentle here is key:
Ultimatums should absolutely be avoided, they can put them in further danger. Find a private time where you're uninterrupted to express your concern and reinforce that there's unconditional support there.
Although you might feel compelled to give them prescriptive advice, McDermott warns against this:
Say 'I've noticed that you're quiet, are you OK?' Don't tell them you need to do X – they will go from being controlled by their partner to being controlled by you. You don't want to isolate them further.
Marmion echoes this: "We always ask the people with the least power to do the most difficult things – why don't you  just leave?" The reality may not really be that simple, especially if they have financial abuse to contend with.
This is a key time to share resources with them – for example Safe Ireland has an app for iPhone with their many services and Amen has outreach clinics and a helpline that can assist male victims around the country.
Marmion too suggests there are many practical ways that you can help: "You can be their person where all their correspondence gets sent to, the person they can go to for their safety or the person who brings them to the services they need."
What should I do if it's a stranger?
As with all domestic abuse, it's crucial only to act if it is safe and legal to do so – both experts warn that you can further endanger someone by challenging their perpetrator.
If it is happening in public, Marmion reminds that you can delegate the intervention to someone 'in charge' such as the manager if it is happening in a restaurant for example. You can also 'indirectly intervene', with small actions of support:
Obviously if someone is in danger, you should call the gardaí. But you can also indirectly intervene – catch their eye to indicate that you're there or follow them to the bathroom to make sure that they're OK.
In fact, just by not considering it a private issue can be hugely influential in getting the victim support at a time when they need it most:
It can be empowering to acknowledge that they don't deserve to be treated like that. You're supporting someone during what can be a self-esteem-shattering experience.
For some victims', they may be told that they are imagining the abuse which Marmion warns can erase their experience, "for someone to acknowledge that their partner's behaviour is not OK can be very powerful".
Ultimately, Marmion admits that "each person needs a custom safety plan". This will start with getting in touch with organisations like Safe Ireland and Amen who will be able to find the right solution for you:
Services have grown to provide a range of supports – some have refuge, helplines, court-based services and some are for children and young people. The first point of contact should be your local service.
As McDermott defines: "Nobody has to stay in a domestic abuse relationship ever."
In Ireland, two in five people know someone who has experienced domestic violence. Let those who experience it know you're here for them using the hashtag #WhatWouldYouDo, and visit whatwouldyoudo.ie for more information on what you can do to help them.