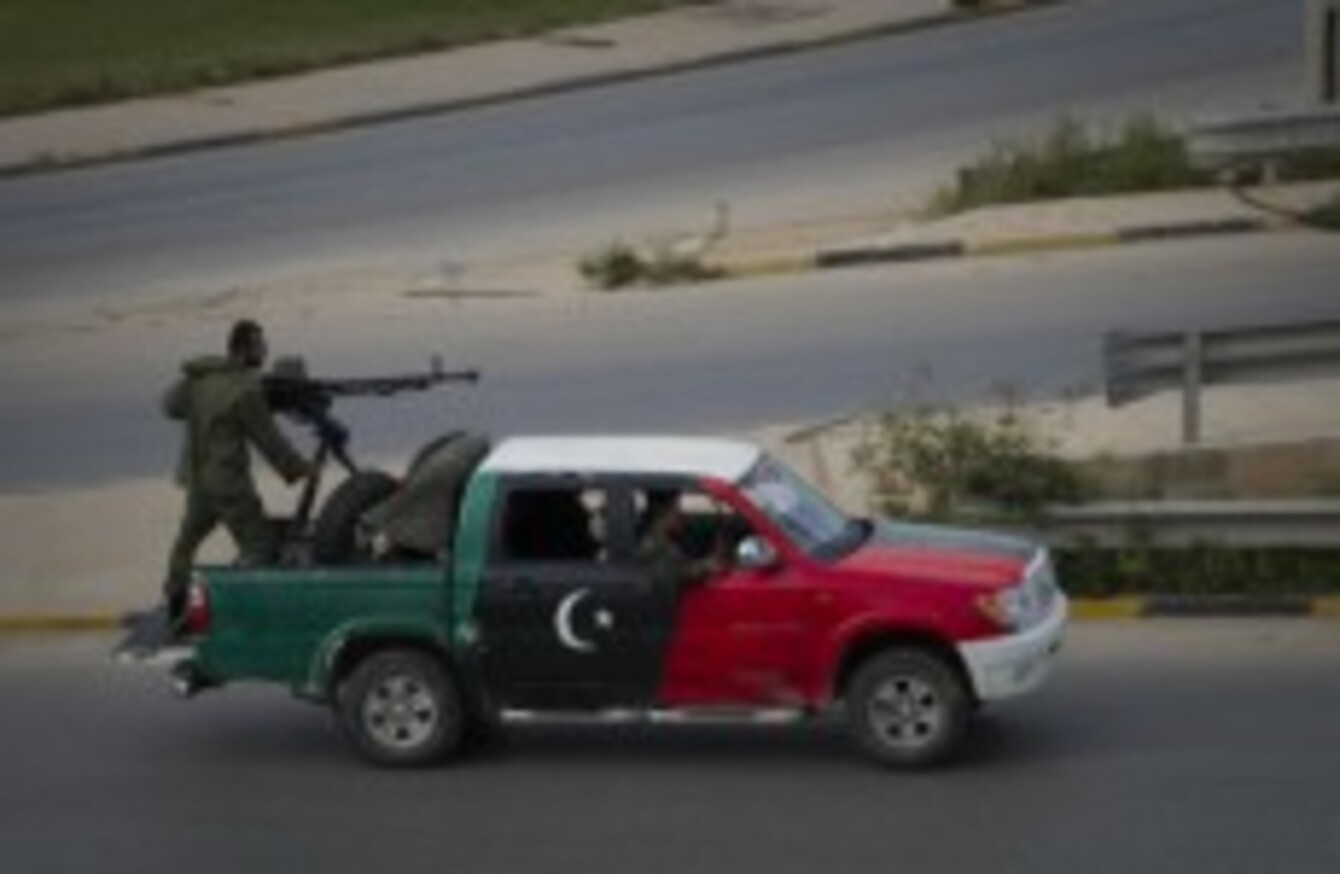 Image: AP Photo/Anja Niedringhaus
Image: AP Photo/Anja Niedringhaus
INTERNATIONAL LEADERS FROM EUROPE, the US and the Arab world have warned Muammar Gaddafi that his forces face immediate military action because he is believed to have breached his ceasefire and broken his word.
Speaking after the emergency international meeting today, French President Nicolas Sarkozy said the Libyan leader could still avoid serious action if he immediately complied with international demands, according to Channel 4.
British Prime Minister David Cameron said that the time for action had come and that action needs to be urgent.
French jets fly over Libya
While the meeting was going on this afternoon, French military sources said French jets had been carrying out reconnaissance missions over Libyan territory.
Sarkozy said that allied aircraft have already been stopping Gaddafi's forces attacking in the rebel-held city of Benghazi.
Fighting erupted in Benghazi again today, despite the UN's agreement yesterday to implement a no-fly zone and the Libyan government calling a ceasefire. Al Jazeera reports that pro-government forces reportedly began assaulting Benghazi from a number of different locations today.
This morning, a military jet was shot down on the outskirts of Benghazi. Leading opposition figure Mustafa Abdul Jalil claimed the plane was a rebel aircraft. Libyan government spokesman Ibrahim Musa denied that Gaddafi's forces were laying siege to Benghazi, saying they had not shelled any Libyan towns today.
Italy has offered the use of seven military bases to enforce the UN's no-fly zone over Libya and its resolution to protect Libyan civilians by force if necessary.
- Includes reporting by the AP