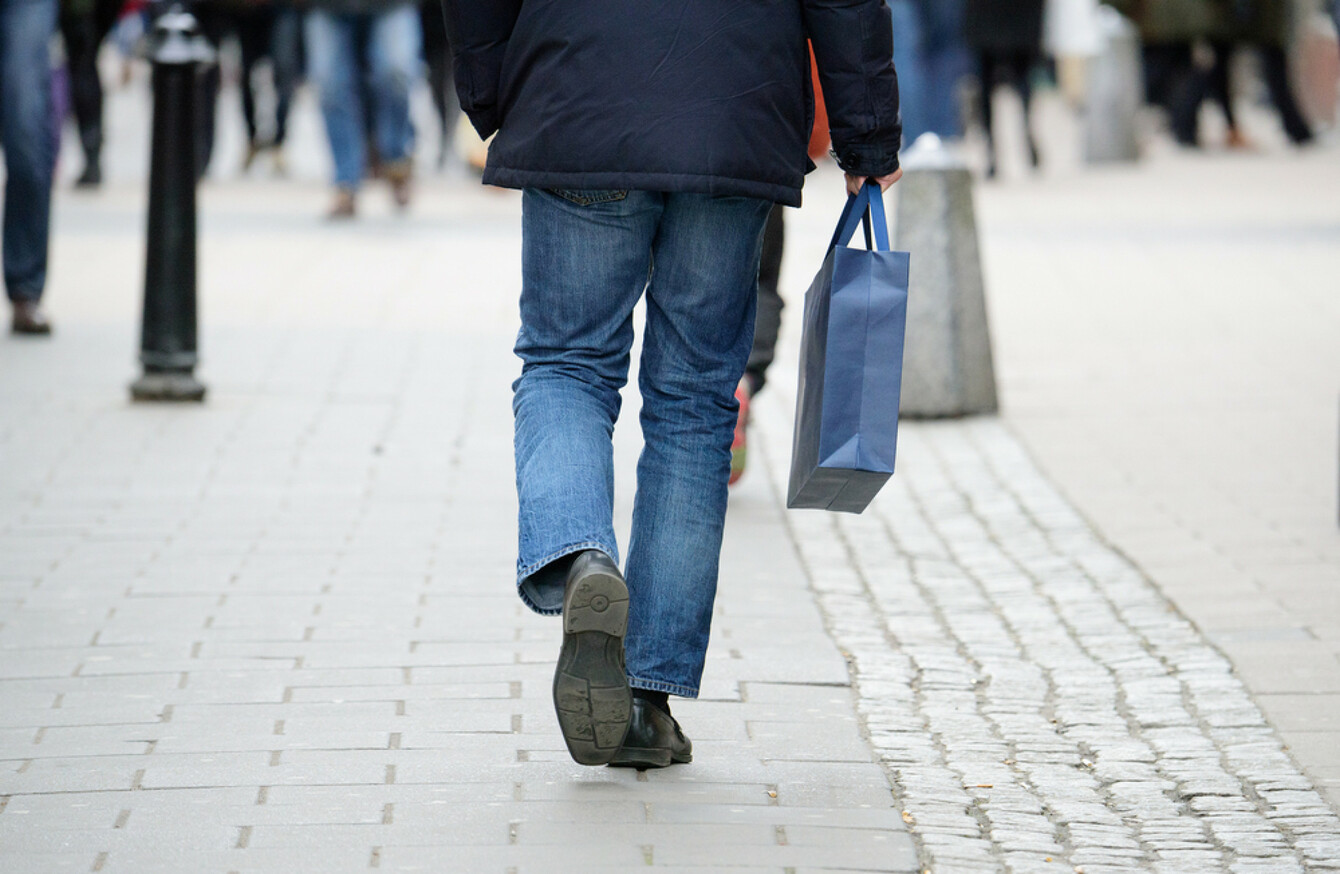 Image: Shutterstock/connel
Image: Shutterstock/connel
THE WORKPLACE RELATIONS Commission (WRC) has thrown out a harassment claim made by a former priest against a major retailer where he claimed that he was called a "paedophile" in one of its stores.
In the case, the former priest claimed to the WRC that on 13 July 2017, a person in the store said that he "likes children".
The man also claimed that on 3 October last, someone in the store called him a "paedophile" and two weeks later on 17 October, someone stated that he was gay and should be killed.
However, in each of these instances, the man was not able to identify who made the remarks.
According to the WRC report, the man submitted copious correspondence with the manager of the specific store, as well as the retailer's HQ, on the alleged treatment he was subjected to at the store premises.
The former priest also stated that he also submitted audio recordings allegedly made in the store and these were also sent to the retailer on DVD.
The man claimed that the alleged treatment continued for many years.
In 2011, he made a complaint to the store manager, which the manager endeavoured to investigate.
WRC Adjudication Officer, Stephen Bonnlander remarked: "That said, all these written complaints are greatly lacking in specificity."
Two witnesses for the retail chain appeared at the WRC hearing and both stated that they were not aware that they were being recorded by the complainant.
They also stated that they had listened to the complainant's audio recordings, and that none of the persons named on those recordings did in fact work for the store.
Bonnlander didn't allow the audio recordings to be admitted in evidence for two reasons.
He stated: "The recordings were made surreptitiously and without the consent of those recorded and thus illegally."
He also stated that "unlike video recordings, audio recordings are harder to authenticate in terms of location and what person is speaking, which is essential in a case where a respondent could be fixed with liability because of events in a specific business premises".
Dismissing the case that the retailer had discriminated or harassed the complainant, Bonnlander stated that "given that no valid prima facie case was established within the prescribed time period of six months prior to the filing of the complaint, I find that the entire complaint must fail".
Bonnlander stated: "The onus remains on the complainant to identify the people who spoke to him in this way in a satisfactory manner, to enable the respondent to establish whether they were indeed staff members and if so, to question them about it and to be able to produce them as witnesses in litigation. The complainant was not able to do so.
He was not able to name a staff member of the respondent's in connection with the incidents he raised in his oral evidence. That is insufficient to establish a prima facie case within the meaning of Section 38A of the Acts.