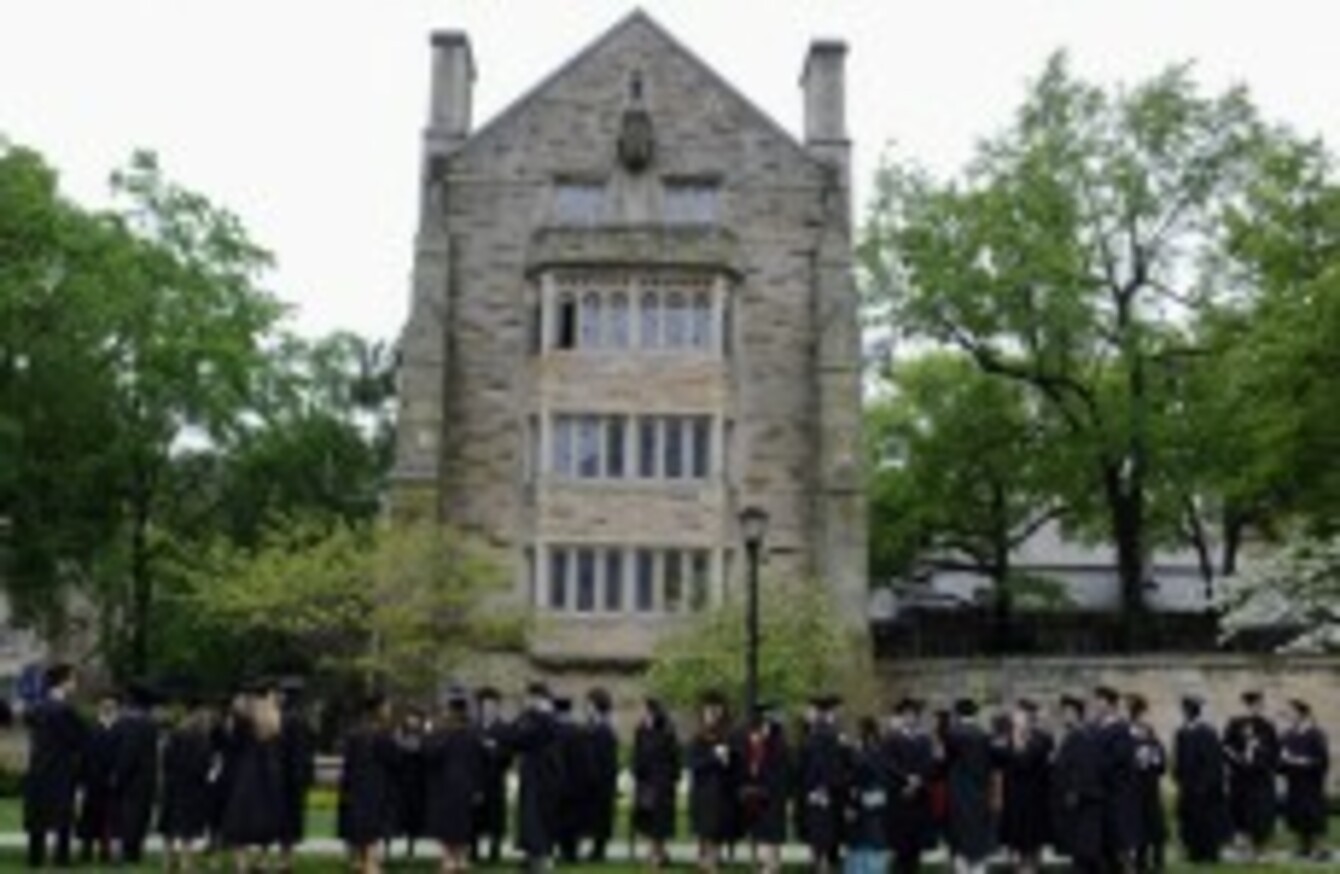 Yale campus. (File photo)
Image: AP Photo/Jessica Hill
Yale campus. (File photo)
Image: AP Photo/Jessica Hill
Updated at 6.32pm
POLICE IN THE US state of Connecticut are investigating, after reports of a gunman spotted on or near the campus of Yale University.
College authorities earlier urged students to 'shelter in place' after a call was made to a 911 operator.
According to New Haven Police spokesman David Hartman, the person who placed the call said their roommate was on their way to Yale to 'shoot people'.
Shortly afterwards, there were reports of "a person carrying a long gun" on or near the campus.
Hartman explained that that the description of the weapon indicated a rifle or shotgun as opposed to a handgun. He said the phonecall had lasted "just a few seconds" and that the person had relayed the information in a "matter of fact" way.
In an initial alert sent at 10.17am local time, the university told staff and students that police had received the reports of the person carrying a gun.
About a half-an-hour later, the college's emergency authorities issued an update, telling the university community to "shelter in place until further notice".
Hartman said that local and university police had responded, and that the FBI were also involved.
He said there had been 'nothing specific' about the threat which was made from a payphone. Authorities are now examining security cameras near where the phonecall was made.
He said that police were not prepared to describe the incident as a 'hoax, and that the investigation was continuing.
Additional reporting, Daragh Brophy.