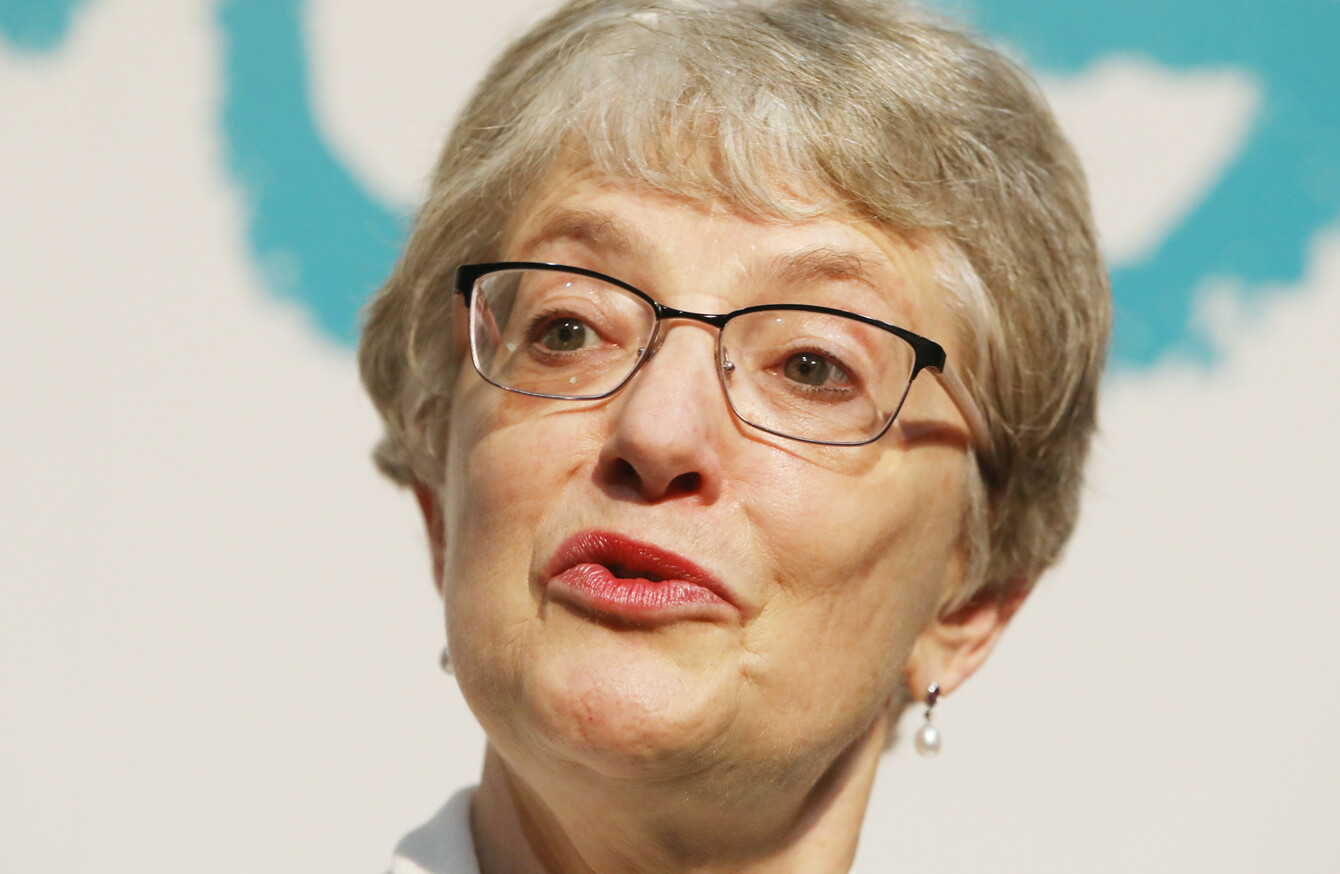 Minister for Children and Youth Affairs Katherine Zappone.
Image: RollingNews.ie/Leah Farrell
Minister for Children and Youth Affairs Katherine Zappone.
Image: RollingNews.ie/Leah Farrell
CHILDREN'S MINISTER KATHERINE Zappone has said that she finds it "very distressing" to hear stories about homeless children living in emergency accommodation.
Speaking on RTÉ's Morning Ireland programme, Zappone said that such stories can act as a "wake up call" for the government ahead of the resumption of the new Dáil term.
Yesterday, a homeless woman died in homeless accommodation in Leixlip and a homeless man was also found dead on a Dublin street.
New figures from the Dublin Region Homeless Executive have also shown there were 2,423 children in emergency accommodation in the Dublin region at the end of July, an increase of 150 children since June.
Asked about this, the minister said the homeless people must be listened to.
"I think it's very important to say that members in government really need to listen to the people speak about their experience," she said.
And certainly, what I've heard I found very distressing, and I do think also that I trust what the people are saying, I trust the description of their experience. I have been in various types of accommodation for the homeless over the past year.
Specifically, the minister said that more social housing needs to be built.
"We have been working very hard in order to ensure that less children are in an emergency accommodation setting, obviously more needs to be done. And as a member of government I think my personal view is we really need to find ways to push through the increase in terms of social housing."
"Hand on my heart we haven't seen the turn that I would hope and expect. And it's a wake up call again for us as we gather together around the cabinet table," the minister added.
Crisis
The government's progress on the issue has been criticised by opposition politicians with Sinn Fein's Eoin Ó Broin saying that the number of homeless families paints a "deeply disturbing" picture.
"The figures also show two other worrying trends. The numbers of families with children in commercial hotels and B&Bs has risen to 753 despite a commitment to transfer these families into HUBs, HAP accommodation or permanent council housing by the end of the summer," the deputy said.
The figures also show that only 48 families have been moved into HUBs, purpose-built family emergency accommodation, despite a commitment from Eoghan Murphy to have at least 200 families in such accommodation by the end of the summer.
"There are two reasons why the family homeless crisis is getting worse," Ó Broin added.