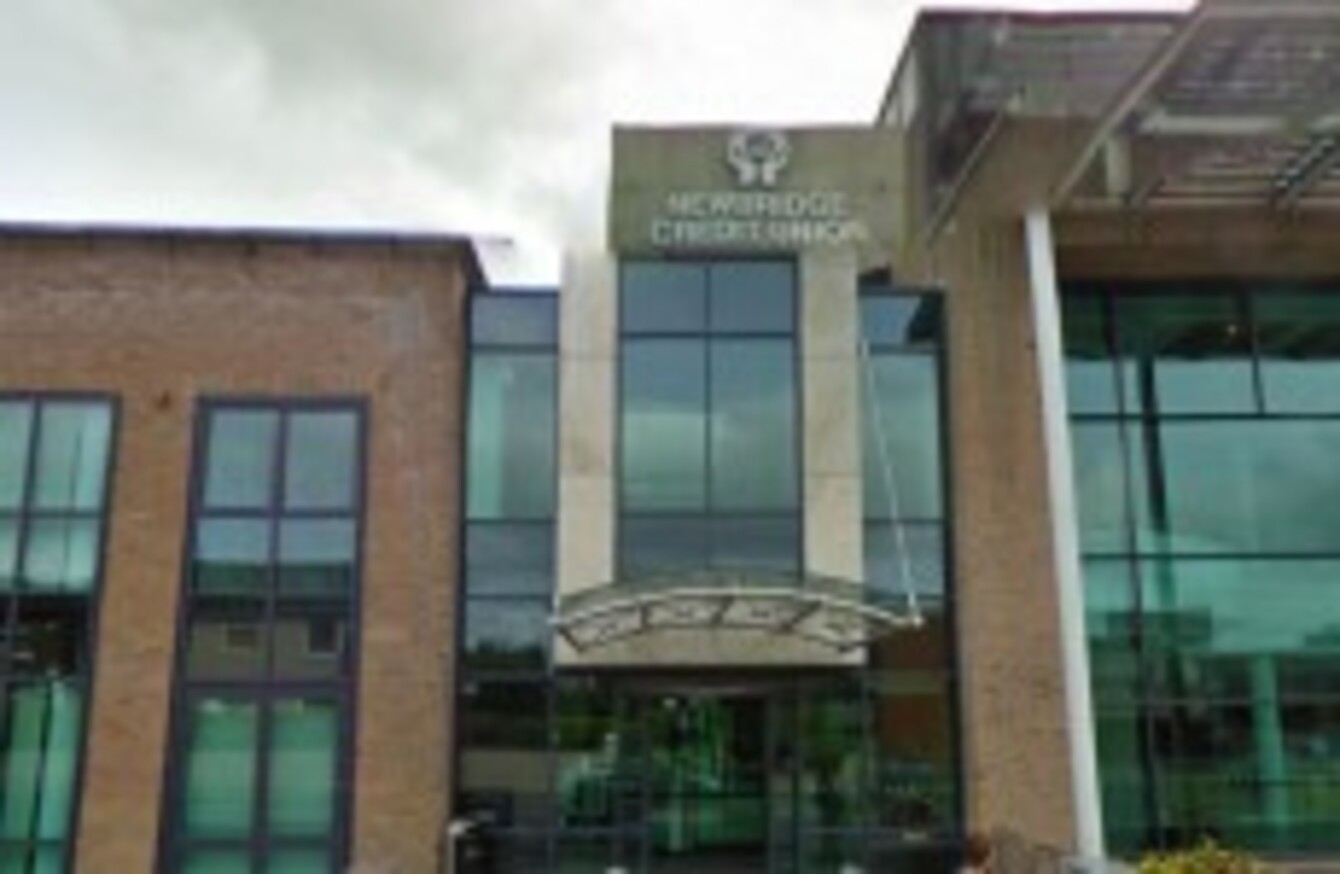 Image: Google Street View
Image: Google Street View
THE HEAD OF the Irish League of Credit Unions (ILCU) has said that members' money is safe, despite Newbridge Credit Union being taken over by Permanent TSB overnight.
Newbridge Credit Union is not affiliated to the ILCU, meaning it could not avail of the league's bailout fund, but ILCU CEO says that the movement as a whole is secure.
Brennan told RTÉ's Morning Ireland that there was a "dearth" of information about what had happened in Newbridge.
He added that the case was "exceptional" and that the league was not taking the Newbridge case to mean a "new departure on social policy".
He told the programme that he was not worried about a run on the sector.
"I don't [think that was a risk]," Brennan said. He added that he could not say whether any other credit unions would need to be taken over, but said that the movement was strong.
"Credit unions are safe, strong and secure. We are very clear on that.
We are backed on that by the Central Bank and the Minister for Finance. Members are also aware that their savings are guaranteed under the Deposit Guarantee Scheme up to €100,000.
Meanwhile, Permanent TSB has moved to tell members that it is business as usual.
"Newbridge Credit Union members are not required to take any action as a result of the transfer.
"Members with deposits can continue to lodge and withdraw as normal. Loan account holders should continue to make repayments as before in line with their loan agreements.
"Members who wish to apply for a new loan or open a new deposit account should do so in the normal way."
The bank says that they will communicate directly with members about the implications of the transfer in the coming days.
There is no indication about what will happen to the 36 staff or the landmark building in the town.